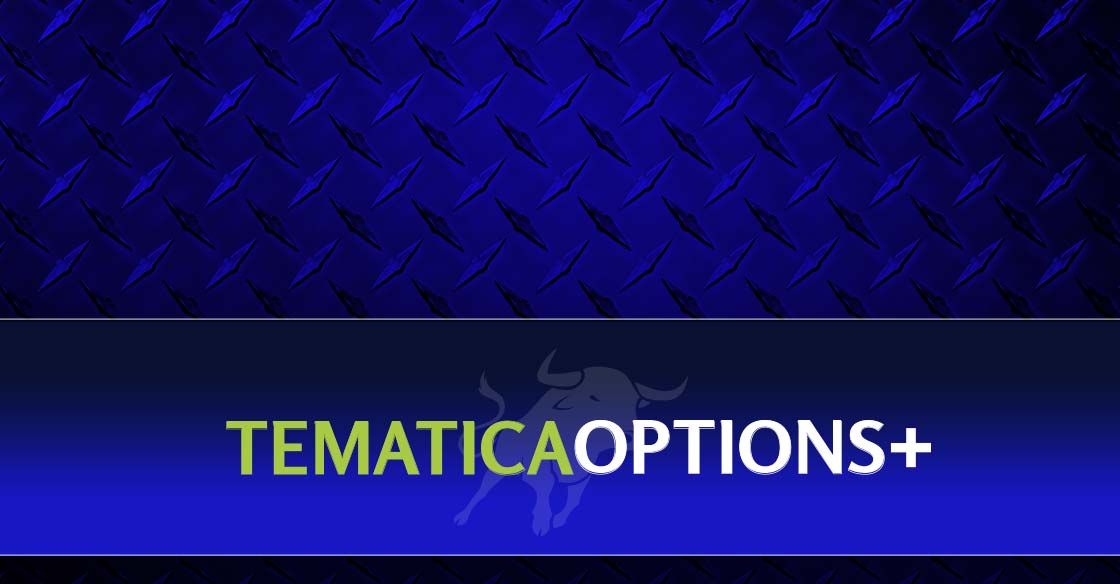 Tags:

AAPL, Apple, Bugatti, Chipotle Mexican Grill, CMG, COST, Costco Wholesale, display, GOOGL, Google, Huaweii, iPhone, LG Display, OLED, Philips, Samsung, Toshiba
note: no comments
Key points inside this issue:
In yesterday's Tematica Investing, after recasting our investment themes over the last several weeks I unveiled the 11 Thematic Leaders, which are the best positioned thematic companies offering favorable risk-vs.-reward when it comes to their stock prices. To quickly recap, that's one for each of our 10 investment themes with the 11thbeing Amazon (AMNZ), which has the greatest number of investment themes pushing on its businesses.
We've taken advantage of that building out process with our recent win with Costco Wholesale (COST) calls that garnered us a 56% return on the first slug we sold and more than 200% when we closed out the rest of the position. Unfortunately, the recent back and forth in the market following the news that President Trump would levy another round of tariffs on China led to our being stopped out of the second Costco Wholesale position that was the COST January 2019 250 calls as well as the Chipotle Mexican Grill (CMG) January 2019 500 calls. While we lost roughly 32% on that second Costco position, we eked out a very modest gain on the Chipotle ones.
We still have our new addition from last week, the Altria (MO) January 2019 65.00 (MO190118C00065000) calls which closed last night at 1.46, down from our 1.55 buy-in price last week. Over the coming weeks, we'll primarily be cherry picking the Thematic Leaders for call option positions when appropriate. In the case that a potential call option position lacks sufficient trading volume, I'll make a related thematic recommendation.
Adding a new call position in Universal Display
Just over a week ago, Apple (AAPL) held its Fall 2018 introduction of three new iPhones – the iPhone XS, iPhone XSMax and iPhone XR – and the latest Apple Watch. Two of those new iPhone models – the iPhone XS and iPhone XSMax – are employing organic light emitting diode displays as is the Apple Watch 4.  If we think back to last year, one of the reasons for Apple only incorporating organic light emitting diode display technology into the iPhone X was the industry shortage, which has been alleviated over the last few quarters as companies like Samsung and LG Display ramped their manufacturing capacity, something that helped boost the display manufacturing equipment at Applied Materials (AMAT).
Both Samsung and LG Display have been named as display suppliers for these new Apple products, and both Samsung and LG Display are customers as well as IP licensees with Universal Display (OLED). Early reviews for all three of these products have been favorable and initial orders for certain models are being reported at stock outs. Hardly a surprise when it comes to Apple, but in the coming weeks, it will boost production as it brings these devices to various geographic markets around the world.
Here's the thing, there is more to the organic light emitting diode display story in the near-term that just Apple. In just a few weeks, on Oct. 9th, Google (GOOGL) will unveil its latest Pixel 3 smartphone, which is also expected to have that technology. In addition to smartphone models, the ZTE Axon 9 Pro, and Sony Xperia XZ23 will soon hit the market joining recent ones from Huawei, Samsung, Asus and Xiaomi – and they all will have some form of organic light emitting diode display.
We are also seeing more introductions of the technology into the TV market, with products from LG, Sony, Toshiba and Philips either having already launched in some markets or poised to be launched in the coming months. We are also starting to see the technology crack the automotive market, granted at the very high end. In early September, Bugatti announced that it will include the technology in its tail lights for its new Divo "hypercar." A nice win for sure, but it will take some time for the technology to filter downstream the way technology tends to do in the automotive market.
The bottom line is we are starting to see the uptake in organic light emitting technology that was talked about earlier this year. It's very positive for our Universal Display (OLED) shares, and that sets the company up for what is likely to be a very positive September quarter earnings report. We will leverage that likelihood by adding the Universal Display (OLED) January 2019 130.00 calls (OLED190118C00130000)that closed last night at 8.60 to our holdings. That time horizon allows for a full quarter's impact of the new iPhone models as well as others, which happens to include the holiday shopping season. Given the time frame, we will set a wider than usual berth for our stop loss, which we will set at 4.00. As the underlying OLED shares move higher, propelling the OLED calls upward, I'll look to prudently boost that stop loss.