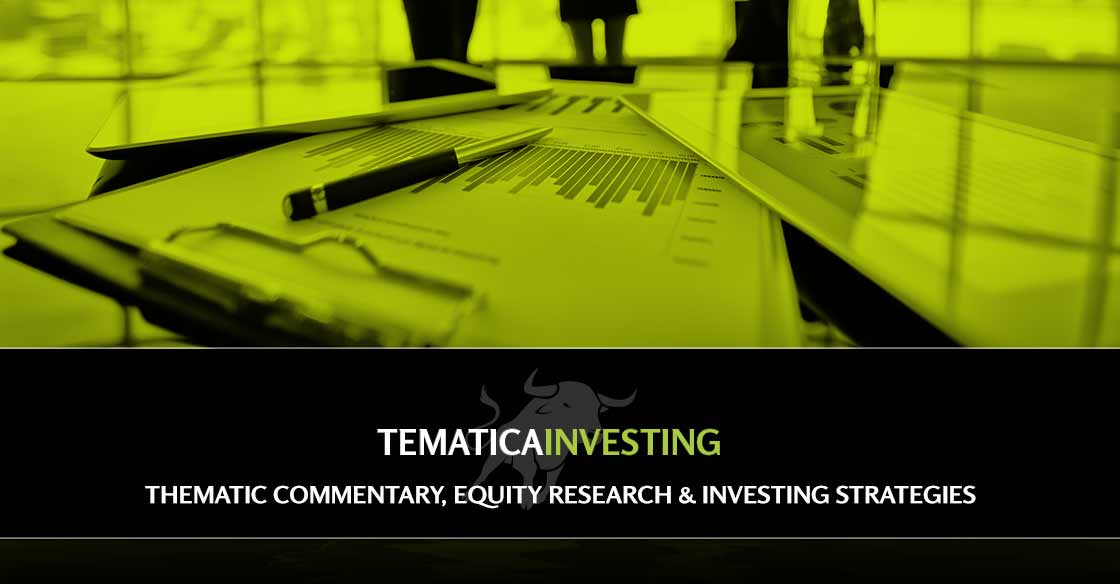 Tags:

Amazon, AMZN, beef, Chipotle Mexican Grill, CMG, COST, Costco Wholesale, Darden, deflation, Del Frisco's, DFRG, DRI, McCormick & Co., MKC, restaurant sales, retail sales, United Parcel Service, UPS
note: no comments
Key points inside this issue
We are scaling into shares of Del Frisco's Restaurant Group (DFRG) following several bullish data points from last week. Our price target for DFRG shares remains $14.
Our price target on Amazon (AMZN) remains $2,250
Our price target on United Parcel Service (UPS) shares remains $130
Our price target on Chipotle Mexican Grill (CMG) shares remains $550
Our price target on Costco Wholesale (COST) remains $250
I am reviewing our current price target of $130 for shares of McCormick & Co.
Last week's podcast – Lithium Ion Batteries: The Enabler of the Digital Lifestyle
Last Friday we received a number of positive data points for restaurant spending, which coupled with the latest US Department of Agriculture report on falling beef prices has me using the recent weakness in our Del Frisco's Restaurant Group (DFRG) shares to improve our cost basis. Since adding DFRG shares to the portfolio, they've fallen nearly 10% since the end of August and just over 3% since we added them to our holdings despite favorable economic and industry reports. Part of that downward pressure came from Stephens throwing in the towel on its bullish stance on the shares last Wednesday. It would appear that Stephens jumped the gun given the favorable data that emerged later in the week.
Let's review all of those data points…
August Retail Sales
The August Retail Sales report saw its headline figure come in at +0.1% month over month missing expectations of +0.4% and marked the slowest gain since February suggesting persistently high gas prices could be taking a bite out of consumer spending. With prospects for higher gas prices ahead following last week's greater than expected crude inventory drawdown reported by the Department of Energy and the greater than expected jump in Total Consumer Credit for January, it would appear that Middle-Class Squeeze consumers slowed their spending in August vs. July. Hat tip to Tematica's Chief Macro Strategist, Lenore Hawkins, and her coverage of those data points in last Friday's Weekly Wrap. If I'm reading it, so should you.
Turning to the year over year view, August retail sales rose 6.2%, led by a more than 20% increase in gas station sales due to the aforementioned gas prices, and continued gains in Nonstore retailers (+10.4%) and food services & drinking places (+10.1%). Over the last three months, these last two categories are up 9.9% and 9.5% year over year, even as gas station sales are up nearly 21% by comparison. Those figures bode extremely well for our Digital Lifestyle positions in Amazon (AMZN) and United Parcel Service (UPS), our Clean Living holding that is Chipotle Mexican Grill (CMG) and Del Frisco's Restaurant Group, a Living the Life company.
The report also offered confirming context for our shares in Costco Wholesale (COST) as its August same-store sales handily beat those contained in the August Retail Sales report. Also inside this latest missive from the U.S. Department of Commerce, grocery store sales rose 4.3% year over year in August, which keeps me bullish on our shares of McCormick & Co. (MKC) even as they hover over our current $130 price target.
In terms of areas reporting declines in August Retail Sales Report, we continue to see pressure at Sporting goods, hobby, musical instrument, & bookstores (-3.9%) and Department Stores (-0.7%), continuing the trend of the last few months. With Amazon continuing to flex its business model as well as its own line of private label products, including fashion, sportswear, and apparel, as well as continued digital commerce gains at Walmart (WMT) and its Bonobos brand, we see these retail categories remaining challenged in the coming months.
August restaurant data from TDN2K
On Friday we also received figures from TDn2K's Black Box Intelligence that showed August same-store restaurant sales rose +1.8%, the best highest since 2015. TDn2K's data is based on weekly sales from over 30,000 locations representing more than 170 brands and nearly $70 billion in annual sales. More positives for our positions in Chipotle and Del Frisco's. I'll tuck this data point away as well as the July and eventual September one to compare them against same-store sales quarterly results for out two restaurant holdings.
US Department of Agriculture
The most recent data published on Friday by the US Department of Agriculture showed cow prices were down 13.6% year over year in July, continuing the trend of double-digit year over year declines that began this past May. I see this as confirmation of deflationary beef prices that bode well for both margins and EPS gains at both Del Frisco's and to a lesser extent Chipotle.
Later this week, I'll look for further confirmation of beef deflation leverage when Darden Restaurants (DRI), the parent of Capitol Grill reports its quarterly earnings.
Scaling into Del Frisco's shares
The net result of these three Friday data points has me adding to our Del Frisco's Restaurant Group shares at current levels. If our Chipotle shares were lower than our entry point, I'd be doing the same, but they aren't – if they do fall below the $473 layer, all things being equal I'd look to repeat today's actions but with CMG shares.
We are scaling into shares of Del Frisco's Restaurant Group (DFRG) following several bullish data points from last week. Our price target for DFRG shares remains $14.