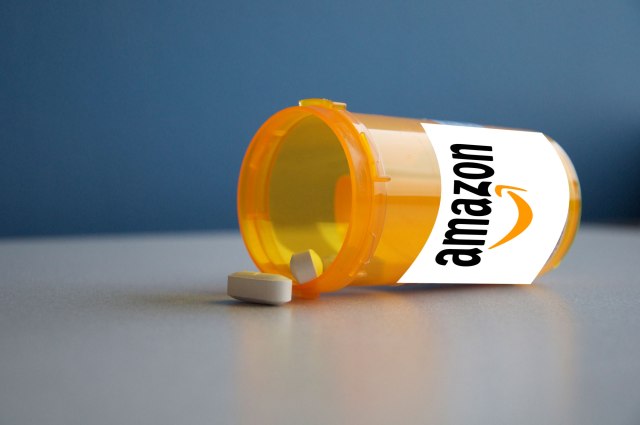 We have seen the creative destruction that Amazon has unleashed on the world of retail and now we are seeing it occur in food & grocery, and soon apparel. Even as Amazon expands its footprint in these markets, it is laying the groundwork for another move into pharmaceuticals. We see Amazon's underlying logistics business that offers same-day, next day or two-day delivery as a compelling alternative to picking subscriptions up from CVS Health, Rite-Aid, Walgreens, Walmart, the local grocery store, such as Kroger and Albertsons, or even from other online vendors.
In 2015, pharmacy and drug store sales amounted to approximately $263.47 billion with CVS Health was the second leading drug store chain in the United States, generating about 153.3 billion U.S. dollars as a corporation; about 52.5 billion U.S. dollars of that total was generated solely by Rx sales.
Should Amazon continue down this path, it will be interesting to see how CVS Health, Walgreens, Costco Wholesale, Sam's Club and other companies that sell pharmaceuticals respond. Odds are it will be a painful battle that leads to market share loss, and pressure on sales, profits, and EPS as the reach of the Connected Society expands one step further.
The St. Louis Post-Dispatch reports that Amazon has become a licensed pharmaceutical wholesaler in 12 states, with a pending application in a thirteenth. To ship drugs directly to consumers, competing with large pharmacy benefit managers and mail-order pharmacies like Caremark or Express Scripts, Amazon would also need to be licensed as a pharmacy in each state to which it shipped drugs.The facilities listed on the applications are distribution centers in Indiana. One industry analyst observed to the Post-Dispatch that Amazon may be building its own pharmacy capabilities, or could acquire an existing pharmacy, as it did when it acquired Whole Foods to bolster the grocery business that it had been building for years.The Post-Dispatch was able to confirm through public records that Amazon has been approved as a pharmaceutical wholesaler in the states of Alabama, Arizona, Connecticut, Idaho, Louisiana, Michigan, Nevada, New Hampshire, New Jersey, North Dakota, Oregon, and Tennessee. An application in Maine is still pending.
Source: Amazon Has Obtained Pharmaceutical Wholesaler Licenses In 12 States – Consumerist