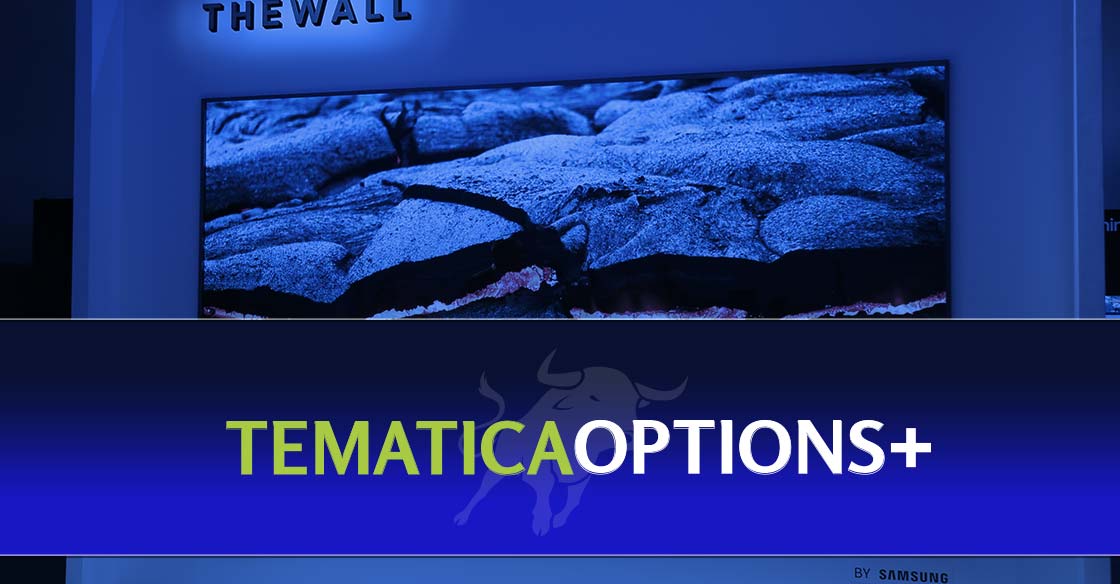 Key Points from this Issue:
CES Buzz Around OLED's Leads to Big Rally in Universal Display Calls
Coming into this week, I was very focused on the catalyst for our Universal Displays (OLED) January 2018 $170 calls (OLED180119C00170000) that was CES 2018. As I shared in yesterday's issue of Tematica Investing, the annual tradeshow didn't disappoint as there were more than several organic light emitting diode (OLED) TV announcements to be had from Sony (SNE:NYSE), Samsung and LG. The takeaway is that 2018 is the year for OLED TVs to go mainstream, a sharp reminder that shares of Universal Display are being driven by more than just Apple, the iPhone X and purported 2018 iPhone models.
These TV announcements popped Universal Display shares nearly 10% over the last few days, and this sent our Universal Displays (OLED) January 2018 $170 calls (OLED180119C00170000) higher. Even though they closed off some yesterday as the stock market closed lower, the OLED calls finished last night at 23.20, up more than 135% from our 5.00 entry point just over a month ago.
With the catalyst that was CES 2018 behind us and Apple not expected to report its December quarter results until February 1, we are closing out this OLED call option position at market open this morning. 
The cold snap didn't help our XLU calls, but patience is warranted
Given the brutal cold snap that was expected to hit the country last week, as well as the harsh winter storm known as Grayson that buried the northeast in the snow, last week we added a layered call option approach on Utilities Select Sector SPDR ETF (XLU) shares. Historically, cold weather — particularly severe cold weather — tends to lift XLU shares higher. This time, however, that was not the case. Over the last week, XLU shares have traded off 2% and moved into oversold territory, hitting our two XLU call positions hard.
Here's the thing, with corporate earnings for 4Q 2017 really hitting stride next week we're apt to hear about weather-related disruptions incorporated into current quarter outlooks. In a few weeks, we'll get the January Industrial Production report that will show a pick-up in utility activity due to the January cold snap, and that should send XLU shares and our layered call positions higher.
The word with our XLU calls is patience. With that mind, even though we are in the red for now we will continue to hold both:
What's next?
As I mentioned above, we're heading into the quarterly maelstrom that tends to be quarterly earnings. As we've seen in the past, sometimes it can start of with a bang, others with a thud. This time around, we're likely to see more of a bang due to tax reform and solid economic footing, which combined should lead more companies than not to boost their respective EPS outlooks for 2018.
Next week also brings the December Industrial Production report, an indicator that is closely correlated with truck demand. Manufacturing industrial production data for the September-October period was positive – quite a different picture compared to the prior months – and should we see that again in December, it would be the confirmation I need to get long on some Paccar (PCAR) calls. More on this as the data is had.