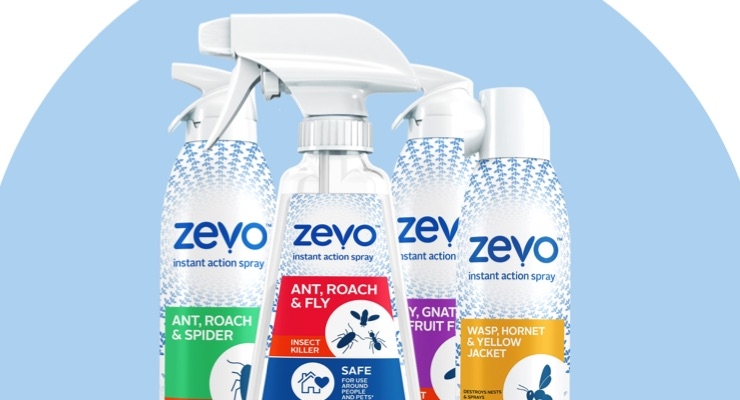 The main ingredient in many insect killers is a chemical called "Bifenthrin".  Does Bifenthrin work at killing the creepy crawlers around your house?  Oh yeah. Ortho Home Defense list of bug it is effective for use on is a mile long.   Bifenthrin is also a "Class C" carcinogen according to the U.S. EPA and listed as "a restricted use chemical in the United States". Bifenthrin is banned from use in the European Union, just like lots of other pesticides and chemicals. But of course, Bifenthrin is permitted to be sold in the United States in consumer products such as Brigade, Maxxthor, Scotts Lawn Pro, Ortho Home Defense and others, just as long as the proper labeling and warnings are on the packaging. Not sure how those labels and warnings will protect a child crawling on the floor or a pet licking something off the floor.
The awakening of the American consumer to the dangers of these type of chemicals and the carcinogenic prospects prolonged exposure to them can have is one of the key tailwinds behind the Cleaner Living investment theme, and we are seeing more and more companies shift their product strategies accordingly. The latest example, Procter & Gamble's (PG) new natural bug spray Zevo, which the consumer packaged goods company recently announced:
Got bugs? Introducing Procter & Gamble's Zevo, a brand of smart insect control products that kill bugs in your home without harsh chemicals, providing an effective solution that people can count on this summer and all year long. Most traditional bug control options force people to choose between tolerating pests in their homes or accepting the anxiety associated with the use of traditional chemical insecticides, but Zevo Instant Action Sprays use nature-inspired ingredients to target nerve receptors only active in bugs, not people or pets. These bio-selective active ingredients, powered by essential oils, use plants' natural defenses to effectively outsmart a wide range of bugs.
Source: Zevo Arrives At P&G – HAPPI
The launch of Zevo by P&G joins several other steps captured by our Cleaner Living investment theme analysis. This includes examples such as natural alternatives of Pampers Pure Protection diapers, Tide PurClean laundry detergent, Burt's Bees toothpaste and Native deodorants. In February 2019, the company announces the acquisition of This is L, a feminine hygiene brand that offers organic cotton tampons and chlorine-free ultra-thin pads. We can't give P&G a Thematic Leader title yet for the Cleaner Living theme; however, these are all confirming data points that this change is having a massive impact on the largest of companies.