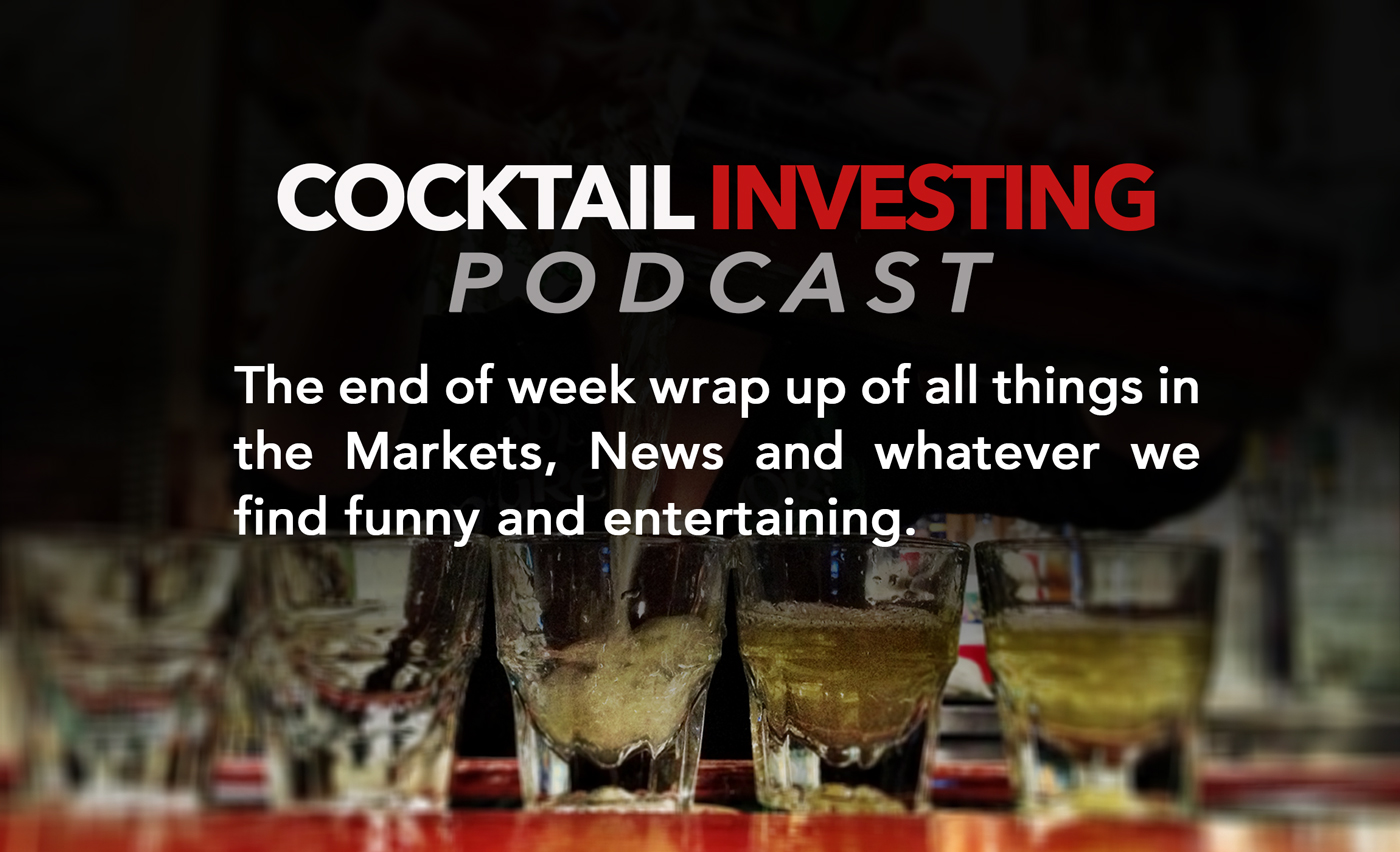 In this week's program, Tematica's investing mixologists, Chris Versace and Lenore Hawkins sit down to discuss some of the week's economic data, relevant political events and share where they have spotted a few of the latest Thematic Signals. From the ongoing slaughter in brick-and-mortar retail that sits at the intersection of our Cash-strapped Consumer, Cash-less Consumption and Connected Society themes to Coca-Cola's (COKE) CEO blaming the Connected Society on falling soda sales volumes in the face of consumers' continual moves towards Food's with Integrity, we break down the week's news into actionable analysis while having ourselves a little fun.
More Signs of a Slowing Economy
The markets have recently been incredibly calm, with the S&P 500 moving less than 0.5 percent between the day's high and low for over two weeks, which is unprecedented over the past 30 years. Despite that calm, we are seeing more signs of a slowing economy from Markit Economics Manufacturing PMI to April's auto sales to the pain felt by traditional brick and mortar retailers. While small business optimism, as measured by the NFIB index remains high, we have been seeing it decline since January.
Despite all the talk on mainstream financial media of economic growth from rising capital expenditures, loan demand from large companies declined in Q1 by 6.9 percent while from small 8.7 percent, which doesn't jive with that capex story. Nor does the number of companies expanding their dividend payouts, like Apple (AAPL) and Exxon (XOM). It isn't just companies that are less hungry to borrow as household credit demand has contracted now for two consecutive quarters.
Is the Trump Trade Now in the Rearview Mirror?
While we are still hearing a lot about the Trump Trade, the top decile in the S&P 500 for international exposure have experienced the greatest stock price gains, while the decile with the greatest domestic exposure has performed the weakest. That doesn't fit with the narrative of a strengthening US economy when investors are preferring international revenue sources over domestic! With the S&P 500 forward P/E two standard deviations above the historical norm, it should be no surprise that from March 15th to May 3rd, investors pulled $22.2 billion out of US equity funds and added $6.7 billion to Western Europe where GDP growth has been stronger and valuations are more modest.
All Work and No Play Isn't Good for the Soul
Finally, we talk a little bit about Hawkins' new obsession, Sonos speakers, Versace angling to see Guardians of the Galaxy 2, and the dangers of opening a bag of Emily's Organics cookies!
Companies mentioned on the Podcast
Amazon.com (AMZN)
Apple (AAPL)
Coca-Cola Bottling Company (COKE)
Costco (COST)
Disney (DIS)
Emmy's Organics
Edmunds
Exxon Mobile (XOM)
Facebook (FB)
Macy's (M)
Nordstrom (JWN)
Snap (SNAP)
Sonos
Twitter (TWTR)
United Parcel Service (UPS)
Universal Display (OLED)
Resources for this podcast: