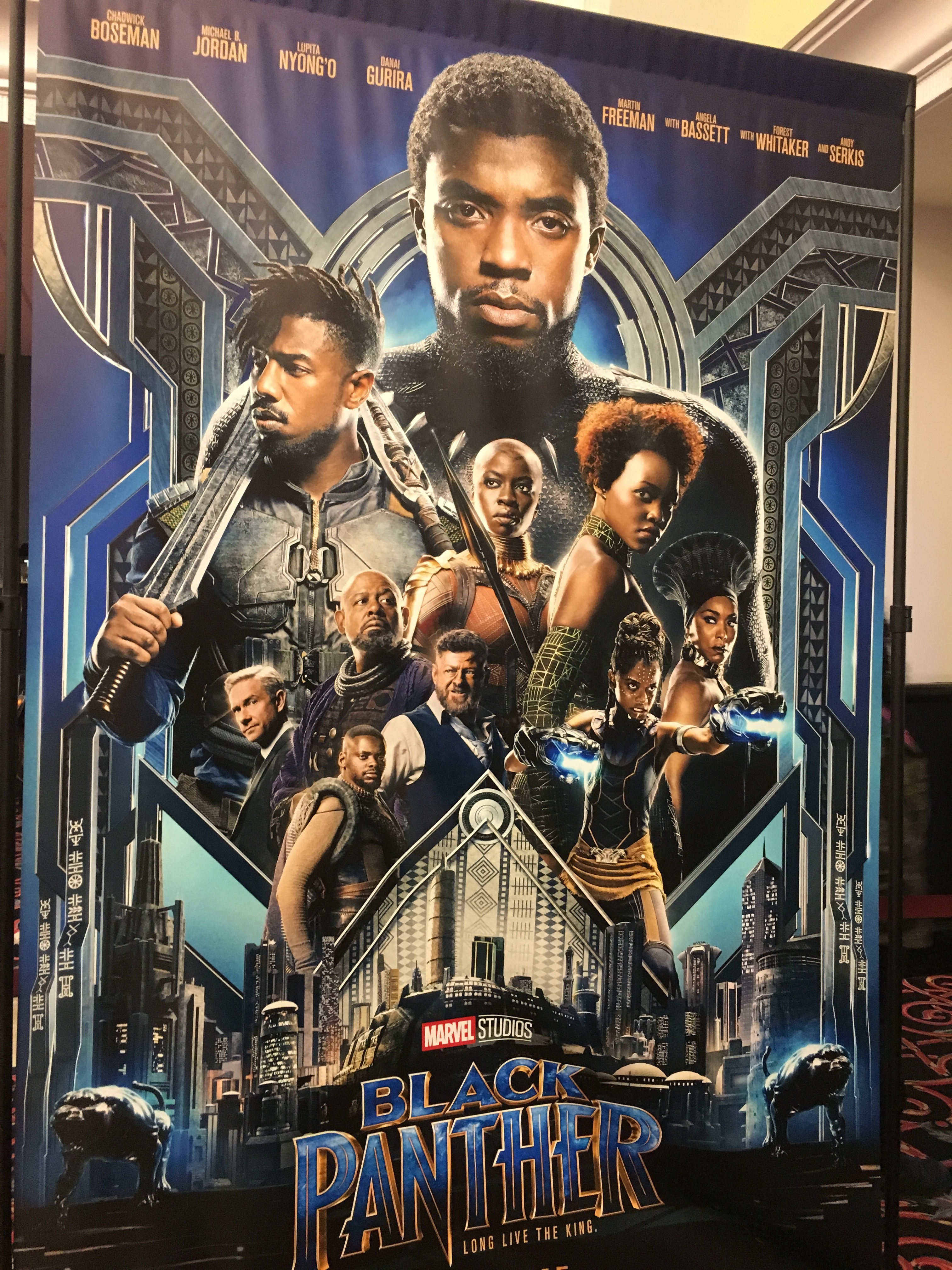 While we tend to focus on global-macro and thematic investing here at Tematica, we are people and that means that from time to time we too like to have some fun and share some of the things we find enjoyable. It doesn't hurt that in some instances the little pleasures fit with our investment themes or spring from a company on the Tematica Investing Select List. So from time to time, we'll let our hair down so to speak and share some of those things that we're doing, spending on, seeing, and more importantly enjoying.
As a long-time self-confessed comic book nerd, I plunked down my money and eagerly saw The Black Panther, the latest in a series of box office crushing films from Disney (DIS) owned Marvel Studios. The storyline, the conclusion of which promises to alter the course of the Marvel Cinematic Universe as well as set up Marvel's Avengers: Infinity War, was enjoyable even though to most comic book nerds it is somewhat predictable. That said, much like Iron Man, Captain American: The First Avenger and even Ant-Manthere is much back story groundwork to be covered, especially in this newer aspect of Marvel Cinematic Universe. To say Marvel has become adept at layering the backstory into the story telling process would be an understatement, but much credit also has to go to director Ryan Coogler who filmed a thoroughly enjoyable and digestibly dense movie, that
Are the characters multi-faceted and more than dimensional? Yes, and I credit Marvel's history of story-telling, which has improved much over the 10-years it has been delivering films based on its characters. The Black Pantheralso used humor well, far better than, in my opinion, too jokey Thor: Ragnarok.
Did I like how King T'Challa's honor guard was, much like the comics, staffed by more than capable warriors, all of which were women? Loved it and not because it allowed Marvel to check several diversity boxes, quelling much of the criticism it has received with its prior slate of movies. Did the check boxing seem forced? Not at all, rather it fit perfectly with the storyline and history of the Black Panther – all one needs to do is read the source material.
Does King T'Challa's sister Shuri look to give Marvel's Tony Stark a run for his money in the techno-genius department? Based on the various technologies created by Shuri that are on display in the movie, it sure does and there's the added benefit that when needed Shuri kicks butt AND keeps the banter going. To Robert Downey Jr.'s Tony Stark, all I can say is, watch out! The portrayal of Shuri by Letitia Wright, Nakia by Lupita Nyong'o and Okoye by Danai Gurira shows that Marvel can deliver well rounded female characters that can be funny, smart and strong. I can't wait for Marvel's Captain Marvel.
The bottom line is whether you're a fan of super hero films or not, it's a well-crafted story that expands as well as enhances the Marvel tapestry, and the post-credit scenes advance the inter connected storyline that Marvel has carefully put in place over the last 10 years. It's great fun, and I recommend seeing it.
I give The Black Panthergets 4 or of 4 paws and you can watch the trailer here.
Are there positive Content is King implications for Disney to be had with The Black Panther above and beyond the box office? In my view, it's a clear cut "yes" and I'll be sharing those thoughts with subscribers to Tematica Investing in the coming week.
Our long-term price target on the shares for Content is King company Disney (DIS) remains $125