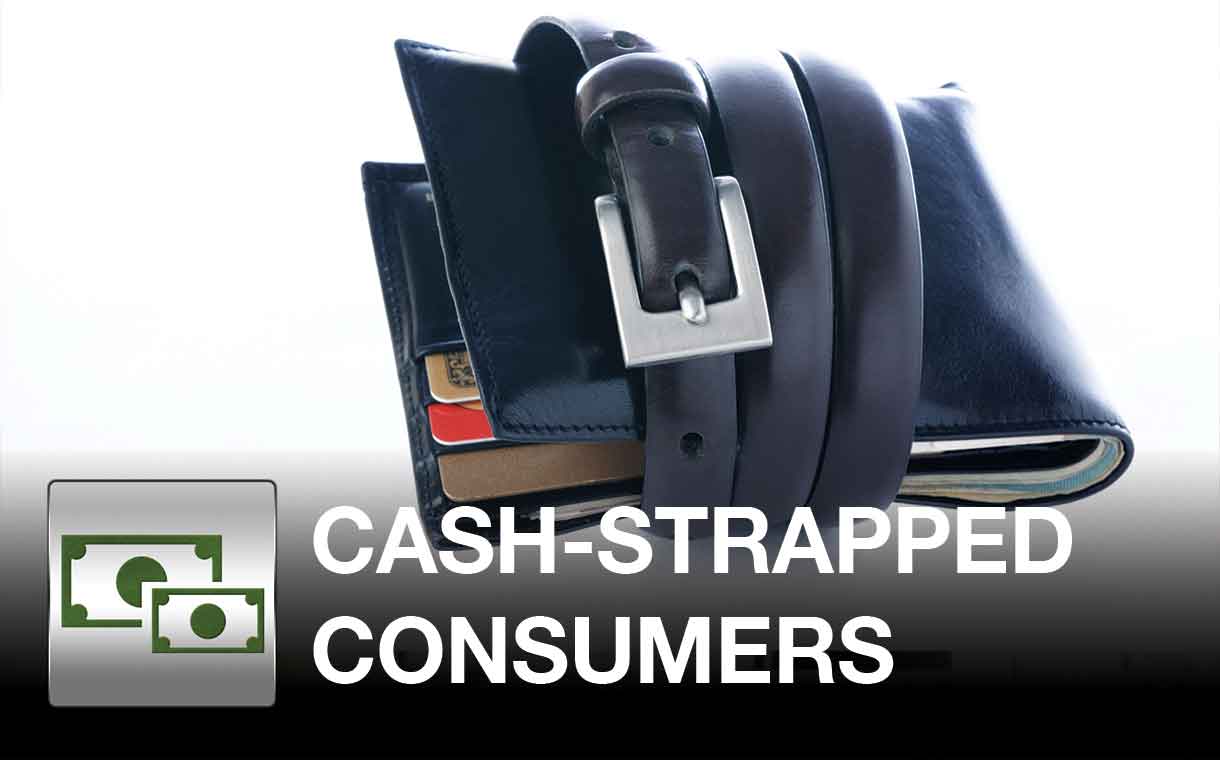 As we head into the busiest shopping season of the year, we thought we'd share how some of our Cash-Strapped Consumers are managing to avoid paying those painfully high rates on short-term loans taken out against future paychecks thanks to some new smartphone apps that let them access their wages nearly instantly.
From the Wall Street Journal article cited below:
Uber Technologies Inc., McDonald's Corp. and Bloomin' Brands Inc.'s Outback Steakhouse are among a growing group of employers giving workers near-instant access to their wages through payday apps.

Every day at 10 a.m., the app notifies users how much they earned in the previous workday, prompting them to decide if they want to deposit as much as half of that money onto a debit card. Roughly 20% of employees accept the money every day, says Mr. Shaw, who has reviewed aggregate usage data.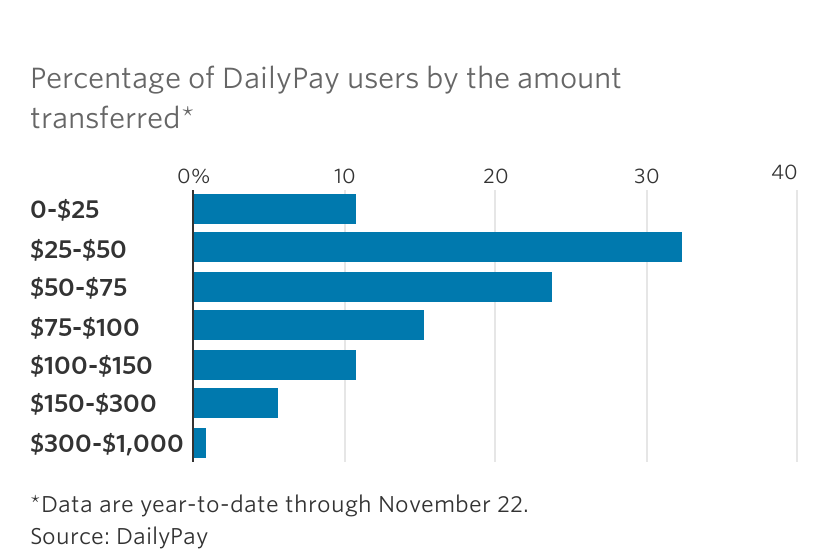 Will this help or hurt our Cash-Strapped Consumer with managing their spending and improving savings? This at a time when the savings rate is at a 10-year low.
Only time will tell, but once again we see the Disruptive Technology of the smartphone moving further and further into consumer finance, something we will continue to talk about in the coming years as Blockchain and Digital Currencies become more mainstream.
Source: Workers Get Faster Access to Wages With These New Apps – WSJ