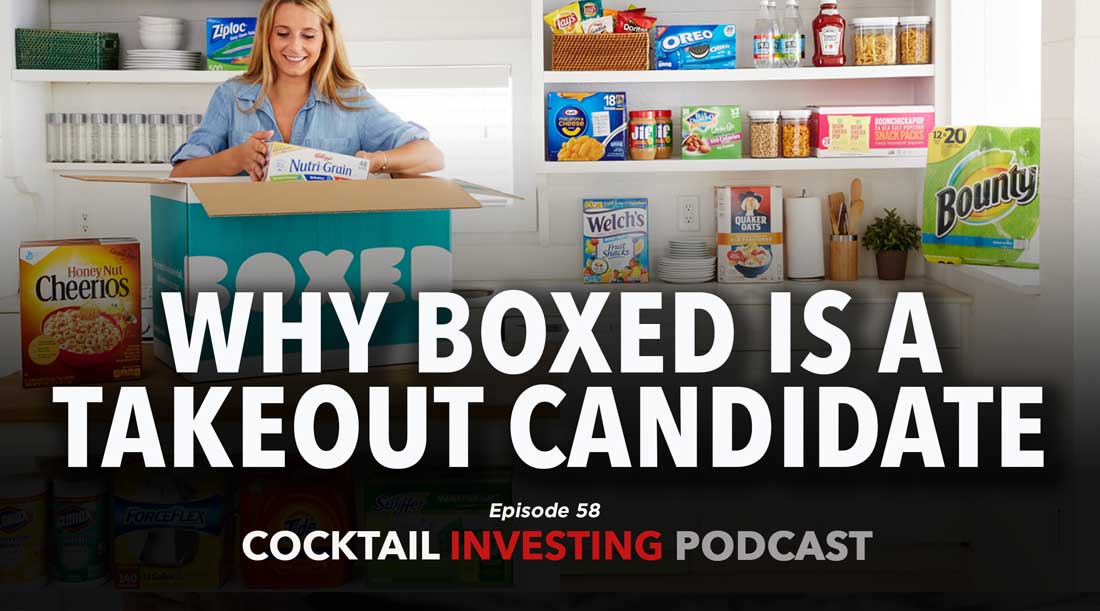 [podcast src="https://html5-player.libsyn.com/embed/episode/id/6448617/height/90/theme/custom/autoplay/no/autonext/no/thumbnail/yes/preload/no/no_addthis/no/direction/forward/render-playlist/no/custom-color/75a81f/" height="90″ width="100%" placement="top" theme="custom"]
Amid the ups and downs of the stock market, it comes as little surprise to us here at Tematica that thematically well-positioned companies are M&A takeout candidates. We've seen it before, and odds are we will see it again. If you've been listening to CNBC or FOXBusiness, we are once again hearing that Boxed, a company that sits at the crosshairs of our Connected Society and Cash-Strapped Consumer investing themes, is once again in those crosshairs. Again, no surprise to us given we see Boxed as a cross between Amazon (AMZN) and Costco Wholesale (COST). With Walmart (WMT), Target (TGT), Kroger (KR) and others looking to catch Amazon, we see the logic.
For more on Boxed, here's the conversation between Tematica's resident mixologists, Lenore Hawkins and Chris Versace with Boxed CEO Chieh Huang. It's a conversation filled with confirming data points as well as some movie references to keep it fun and one that will leave you understanding why any of those companies we mentioned above could benefit from the addition of Boxed.
Resources for this podcast: