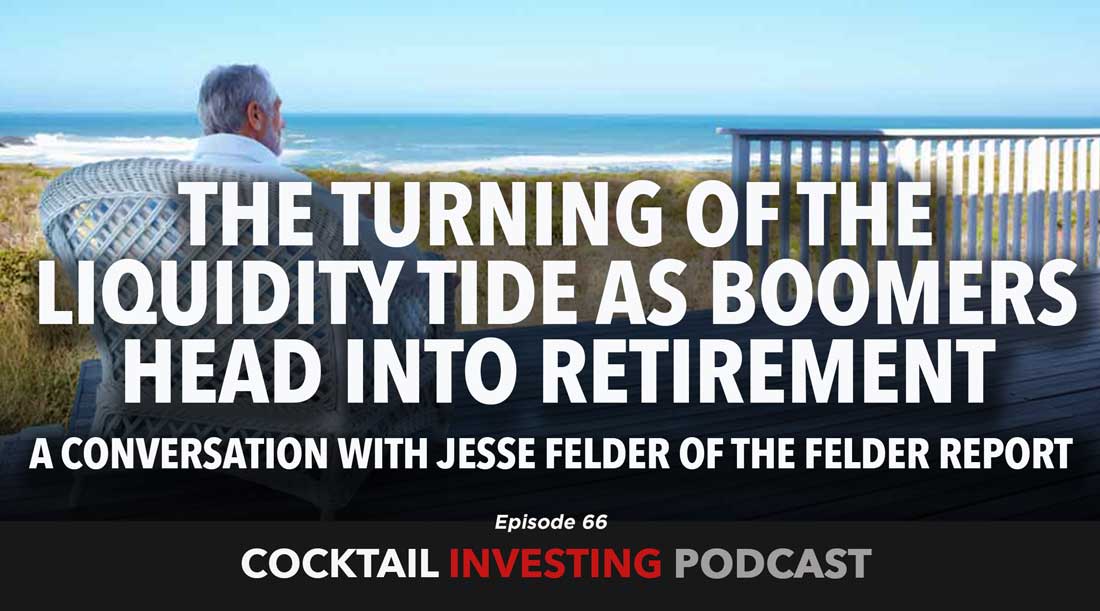 As the narrative of the synchronized global economy is weakening and the U.S. is just starting to feel the impact of the Federal Reserve's rate hikes, we spoke with Jesse Felder of the Felder Report to discuss his view of the US and global economy and how he sees the global liquidity tide turning.
In keeping with our Aging of the Population investing theme, Jesse walks us through the impact of the Boomer generation on the economy and the markets as they have moved through various life stages. He shares with us his views on the impact of the record levels of debt in the world and the unique generational challenges facing Millennials and how these are going to impact the economy.
Jesse also shares with us where he looks for data that can give him insight into how the economy and the markets are evolving, and how he turns the data into meaningful signals. As we discuss his take on where we are in the credit cycle, he shares with us what typically happens during a liquidity pullback and when the dollar weakens or strengthens. We discuss how historically the way out of debt has traditionally been inflation and what that could mean this time around for investors.
Join us for a level of insight that you won't find in the mainstream financial media.
Resources for this podcast: