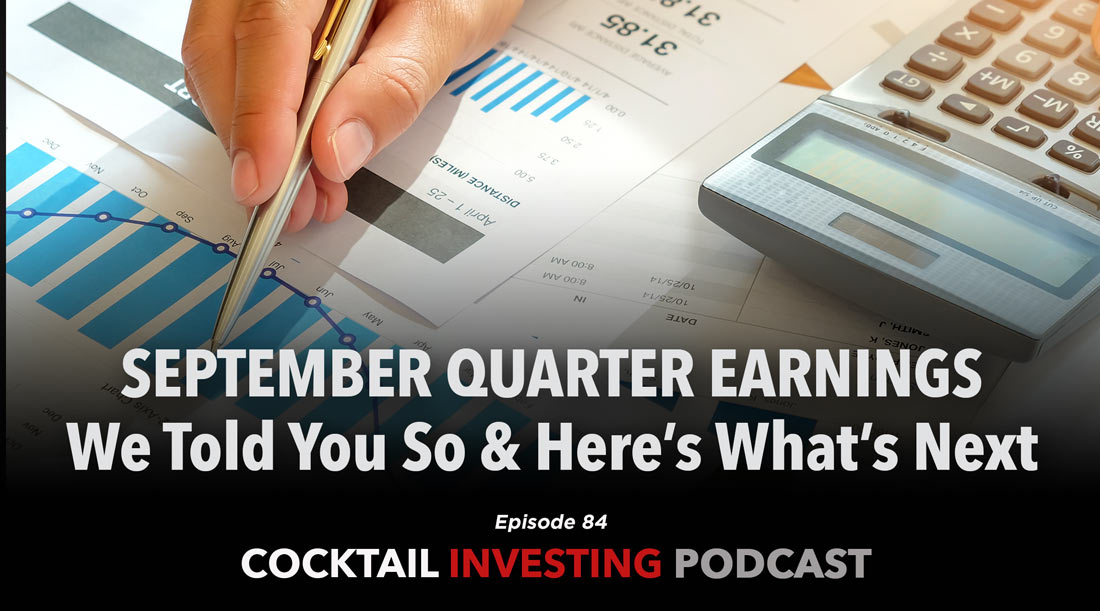 During August and September, Tematica's resident mixologists, Lenore Hawkins and Chris Versace, shared their views and convictions surrounding the risks to be ha with the current September quarter earnings season and corporate guidance. As we've seen in the last few weeks, those concerns were well founded. In this episode of the Cocktail Investing podcast, Lenore and Chris not only revisit those concerns but share what they think will be driving the stock market narrative as the current earnings season ends in the next few weeks. Those factors are likely to keep investors and stocks on edge as we race toward the end of 2018 and into 2019.
Amid the volatile earnings season, the mixologists have continued to uncover a number of confirming signals for Tematica's 10 investing themes from the likes of Coca-Cola (KO), General Motors (GM), Facebook (FB), Yum! Brands (YUM), Nokia (NOK) and Ericsson (ERIC) as well as iRobot (IRBT) to name several. Wondering what those signals are and what they mean? Listen in and find out.
Have a topic we should tackle on the podcast, email me at cversace@tematicaresearch.com
And don't forget to subscribe to the Cocktail Investing Podcast on iTunes!
Resources for this podcasts