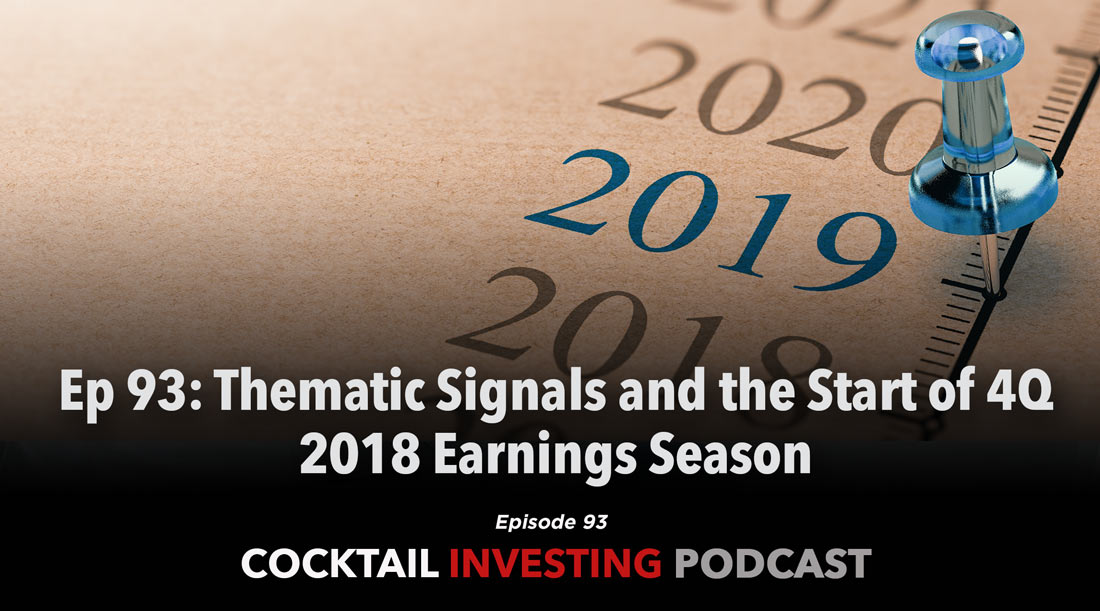 The 4Q 2018 earnings season has begun and thus far we've had a number of high profile companies, including Apple (AAPL), Samsung, Ford (F), Sherwin Williams (SHW), and Macy's (M), preannounce weaker than expected results for the quarter. This follows the continued flow of economic data pointing to a slowing global economy. All of this makes for a tenuous earnings season as the velocity of those reports kicks into high gear over the next few weeks.
We discuss all of that on this week's podcast and also share several thematic signals that have caught our attention. These span our Aging of the Population, Digital Lifestyle, Disruptive Innovators, Rise of the New Middle-Class and Guilty Pleasure investing themes. Some of the companies making noise in these signals are Apple, Microsoft (MSFT), Walgreens Boots Alliance (WBA), and Yum Brands' (YUM) Pizza Hut. Tune into what we have to say about those signals and how they confirm the tailwinds associated with those investing themes.
Have a topic we should tackle on the podcast, email me at cversace@tematicaresearch.com
And don't forget to subscribe to the Cocktail Investing Podcast on iTunes!
Resources for this podcast: