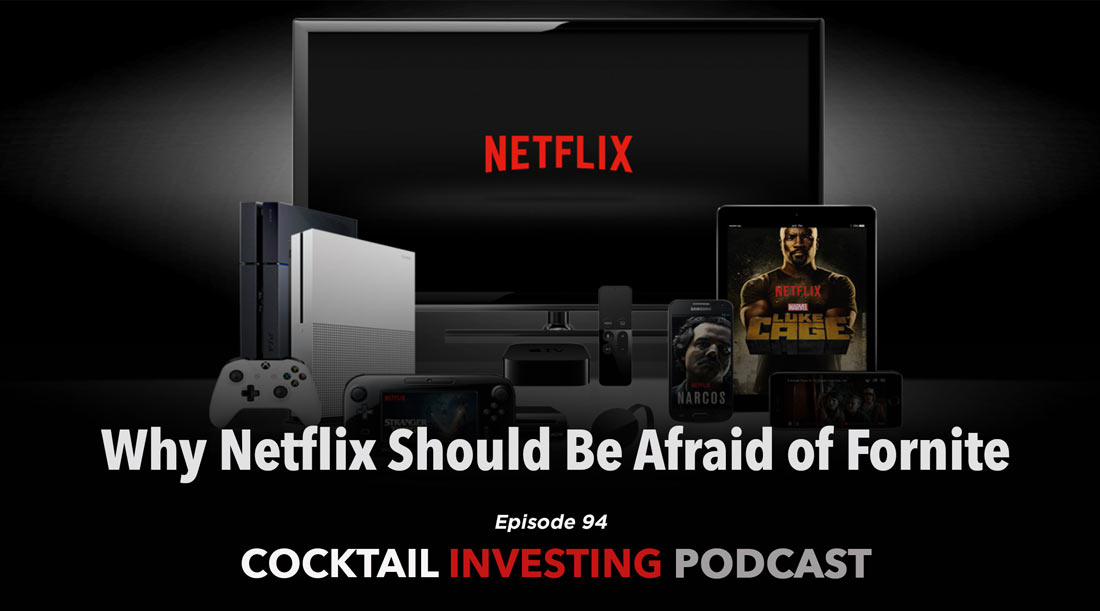 The December quarter earnings season has moved into higher gear with more than 250 companies reporting this week. With roughly 15% of the S&P 500 having issued its reports, the results are falling short of historical comparisons while the earnings outlook for 2019 continues to be revised lower. On this episode of the podcast we discuss the implications as well as some of the thematic nuggets shared by Proctor & Gamble (PG) and IBM (IBM) that confirm our Rise of the New Middle-Class, Disruptive Innovators and Safety & Security investing themes. We also share our latest findings on the economy, US-China trade relations and several thematic signals.
The thematic signals for this week span our Digital Lifestyle investing theme as we explain why we think Netflix (NFLX) is right to be scared of not Hulu but Fortnite. Our Digital Lifestyle theme meshes with Aging of the Population as the use of sensors and other technologies are being used to keep tabs and assist our aging loved ones. Beer may be a shrinking Guilty Pleasure of choice in the US as consumers continue to flock to wine and other alternatives. We discuss the implications of this that include brewers such as Anheuser-Busch InBev (BUD) looking into cannabis-infused drinks with the help of Tilray, Inc. (TLRY) in order to court new consumers or lure old ones back.
Have a topic we should tackle on the podcast, email me at cversace@tematicaresearch.com
And don't forget to subscribe to the Cocktail Investing Podcast on iTunes!
Resources for this podcast: