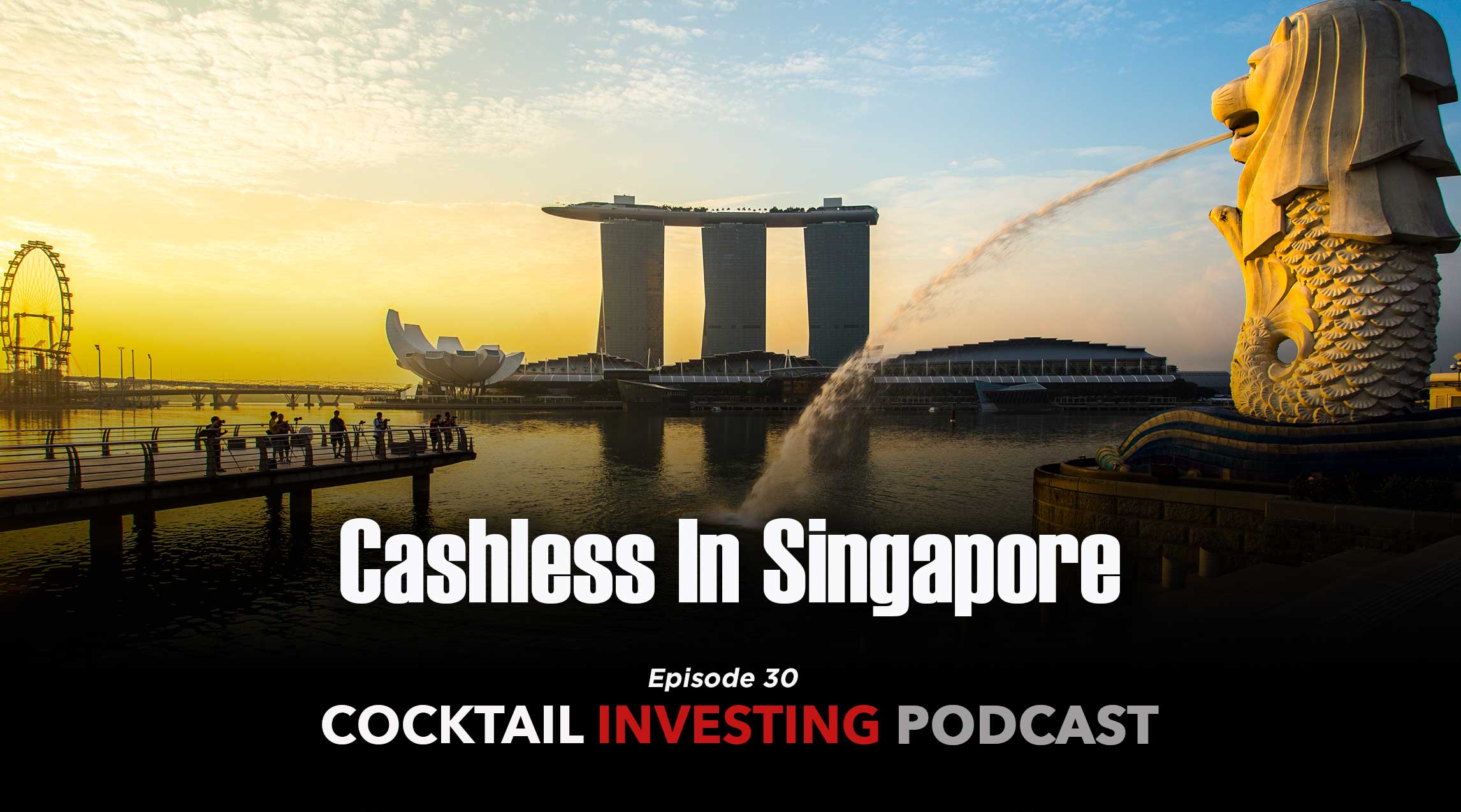 ---
As the 2Q 2017 earnings onslaught continued this week, Chris Versace, Tematica's Chief Investment Officer, made his way to Singapore to keynote INVESTFair 2017. In this week's episode, Chris catches up with Lenore Hawkins, Tematica's Chief Macro Strategist, and shares his first-hand findings that Singapore is embracing Tematica's Cashless Consumption investing theme. The two then talked about other notable developments with regard to Cashless Consumption as Microsoft's (MSFT) Skype brings the ability to "send money" through its new partnership with PayPal (PYPL), and India's Paytm targets Facebook (FB) as it morphs its payments platform to include messaging. Could riding the Connected Society and Cashless Consumption tailwinds make Paytm India's answer to WeChat, which serves nearly one billion users in China? Rounding out our thematic conversation, we hear once again that body cameras aren't always friendly to police officers… ah, how some forget what always on, always connected means.
Last week we shared our Thematic Summit that wrapped 2Q 2017. In today's episode, Lenore and Chris review the latest data that once again raises questions over the speed of the economy. Whether it's a consumer that looks increasingly tapped out or credit card issuers that are raising their charge off rates, there are reasons to be concerned about the consumer's ability to spend in the coming months. We also check in on weekly railcar traffic, which like ISM Service reading for July took a sharp tumble month over month, confirming the pain being felt by General Motors (GM), Ford Motor (F) and other automotive OEMs continues in the process. Finally, while the US stock market continues to inch its way higher, Lenore reveals there is a Donald Trump like yuuuge concentration in what's been driving the market higher of late. Here's a hint, if you don't Apple (AAPL) or Boeing (BA), you're probably lagging the market. Lenore also explains what's going on with the dollar, and why the domestic stock market is underperforming on a relative basis.
Enjoy today's episode, and be back next week when we get more on Chris's Singapore trip, including his experience with Amazon's (AMZN) Prime Now, and hear all about Lenore's appearances on Fox Business, a network that is now solidly kicking CNBC's rear in the ratings.
Companies Mentioned on the Podcast:
Amazon (AMZN)
Apple (AAPL)
Boeing (BA)
Facebook (FB)
Ford Motor (F)
General Motors (GM)
MasterCard (MA)
PayPal (PYPL)
Resources for this Podcast:
Chris Versace – @_ChrisVersace
Lenore Hawkins – @EllesEconomy
Tematica Research – https://www.tematicaresearch.com
Themes Report: https://www.tematicaresearch.com/whatisthematicinvesting