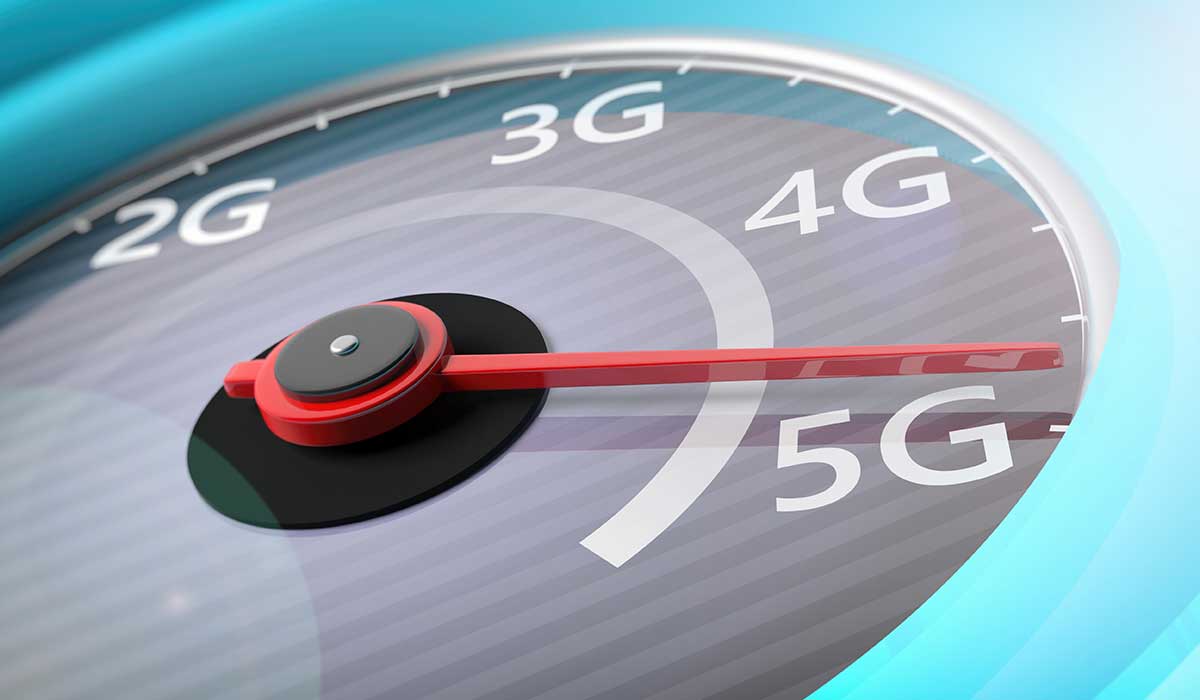 To date the majority of conversation around 5G mobile network deployments has been in the U.S., as once again Verizon and AT&T battle over whose network will be the best. In the past, the eurozone has blazed the next generation of mobile technology due in part to both Ericsson and Nokia being housed there.
But that is about to change as several mobile operators in the eurozone fire their own 5G cannons with initial network deployments and data plans. While the 5G networks will be a work in progress for some time, the data plans will be something to watch as the carriers balance winning 5G subscribers vs. recouping the spectrum acquisition as well as network buildout costs.
Given the growing pervasiveness of unlimited data plans, we'll be looking to see how network operators price their 5G offerings, and which solutions stick. As this aspect of our Digital Infrastructure investing theme gets built out, our suspicion is the near unquenchable thirst for data consumption that is part of our Digital Lifestyle investing theme will go swallow up 5G data speeds without missing a beat.
Europe may have lagged behind the United States and South Korea in early 5G network launches due to regulatory hurdles, but top carriers are now making up for lost time with aggressive moves across the continent. In Germany, Deutsche Telekom unexpectedly commenced commercial 5G service in two cities today, while rival Vodafone announced unlimited 4G/5G service plans for the United Kingdom, including 5G roaming across the U.K., Germany, Italy, and Spain.

In Deutsche Telekom's case, the carrier has opted to open 5G test networks in Berlin and Bonn to consumers today, with a promise to add four more cities in 2019, and cover 20 by the end of 2020.

The move comes only weeks after the carrier spent $2.45 billion in a German 5G spectrum auction and a year after it first began to publicly complain about the high costs of 5G deployment — the reason its unlimited 5G plan will cost €85 ($96) per month with voice service, or €75 ($85) monthly for hotspot-only data service. Initial service is being focused on dense metropolitan areas, but the carrier plans to "eliminate white spots in rural areas" and build 5G networks for campuses, amongst other expansions of its coverage.

Meanwhile, Vodafone has built upon its earlier promise to launch 5G on July 3, becoming the first U.K. operator to promise unlimited 4G and 5G data plans. For the first week of service, Vodafone is offering 5G along with data-capped plans, but starting July 10 the carrier will offer three unlimited data plans at prices from £23 to £30, differentiated by speed. The lowest-end plan, Vodafone Unlimited Lite, will be capped at a meager 2Mbps, while a £26 Unlimited plan will offer 10Mbps speeds, and the high-end Unlimited Max plan will hit "speeds as fast as the device and the network will allow," peaking at 100 times faster than its current LTE network.

"[W]ith 5G, the demand for data is only set to increase," explained Vodafone UK CEO Nick Jeffery. "That is why we want to remove the limits on data, so that customers can unlock the full potential of 5G and we can really propel the U.K. into the digital age. By offering unlimited plans to our consumer and business customers, we will revolutionize the market."
Source: Deutsche Telekom debuts 5G in Germany as Vodafone UK offers unlimited plans