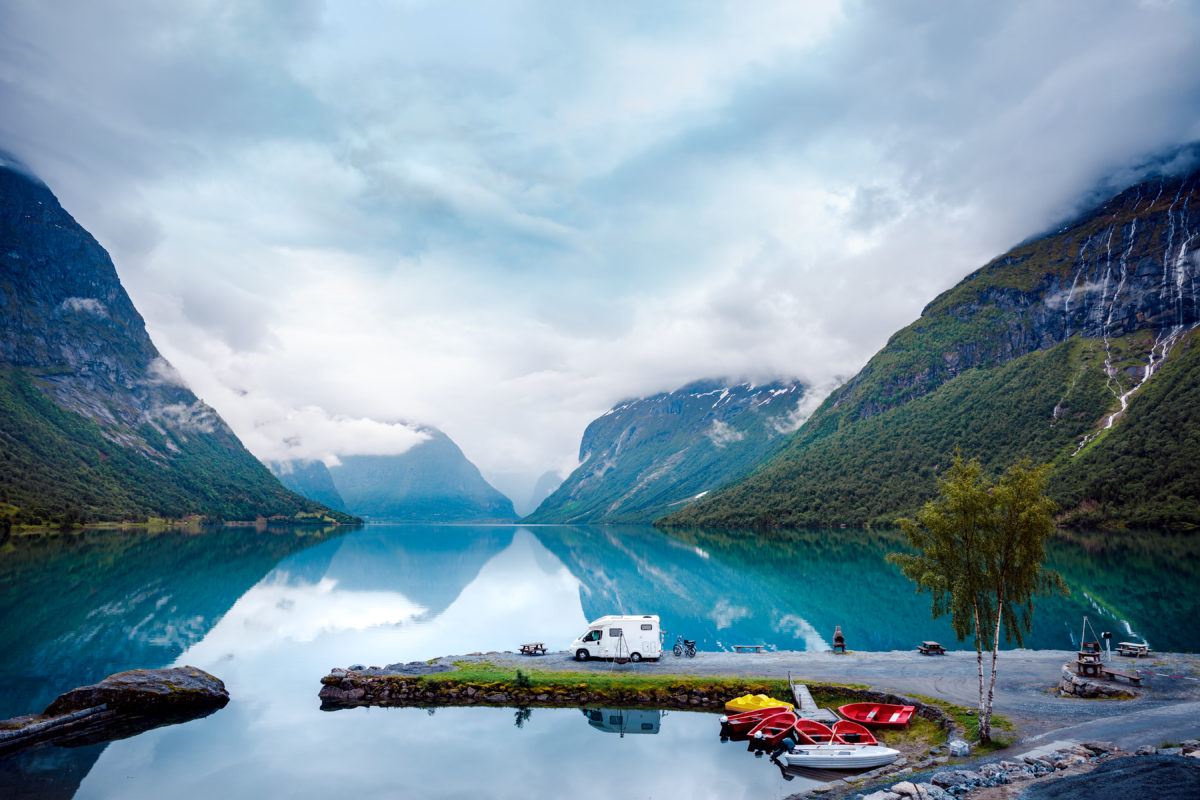 The prototypical image most folks have when it comes to recreational vehicles (RVs) is that of the massive, bus-like, gas-guzzling vehicle motoring down the highway — oftentimes, it seems, to be riding in the left-hand line doing 10 miles under the speed limit. That last part might be an exaggeration, but you get the picture
But like many aspects of life these days, a new crop of RV's are catering to the consumer preference that is the essence of our Cleaner Living investment theme. This theme focuses on the shifting consumer preference for food, beverages, personal, home care and lifestyle products and services that are better for you, your body, your home, workplace and the environment.
A modern crop of RVs push efficiency and weight savings as a prime directive. These trailers or camper vans are typically made of composite materials, featuring solar power, high-efficiency appliances, and smart water use.Saving what you can has always been a tenet of living away from the conveniences of civilization: grey water systems and refrigerators without electricity-draining inverters have been around for a while. But what's new is the use of sustainable materials. Some RVs now feature birch wood and bamboo construction bonded with non-toxic sealants, and are designed with recyclability in mind for when the adventure ends.This might seem like a fleeting consumer trend, but sustainability and environmental friendliness go hand-in-hand at the core of RV life. In an RV, keeping the power and the lights running can mean the difference between a nice weeklong trip and a catastrophe. Build a lighter trailer, and it can be towed by the car that's already in your driveway—thereby piquing the interest of a new group of suburban-dwelling adventure seekers.
Source: RVs Are More Efficient Than Ever, Thanks to Eco-Friendly Manufacturing
Of course, being out in the wilderness doesn't mean completely unplugging from society anymore, thanks to solar technologies. And the use of solar isn't just for recharging iPhones and running coffee makers in the middle of nowhere, it's also being incorporated to charge electric-powered RV's as well:
Solar power is another big part of Forest River's range of environmental leanings, and the company includes a 1,000-watt converter mounted on the roof, which is both eco-friendly and crucial for driving off the grid.

Finally, we're catching a glimpse of the future of motorized living. Winnebago, one of the most storied names in RVs, is working on a fully-electric platform to underpin commercial RVs and trailers. In conjunction with Motiv Power Systems and its EPIC platform, Winnebago aims for a single-phase J1772 220-volt charging system, capable of returning 85 to 125 miles on one single 6-8-hour charge from its eight sodium-nickel batteries.

Winnebago has not yet introduced this concept, which it is aptly calling the All-Electric/Zero Emissions project. And yet it has already garnered its fair share of attention: at RVX, it won the Sustainability Award.

Source: RVs Are More Efficient Than Ever, Thanks to Eco-Friendly Manufacturing
After all, what's the point in getting out into nature while burning through 300 gallons of gas to get there and back?