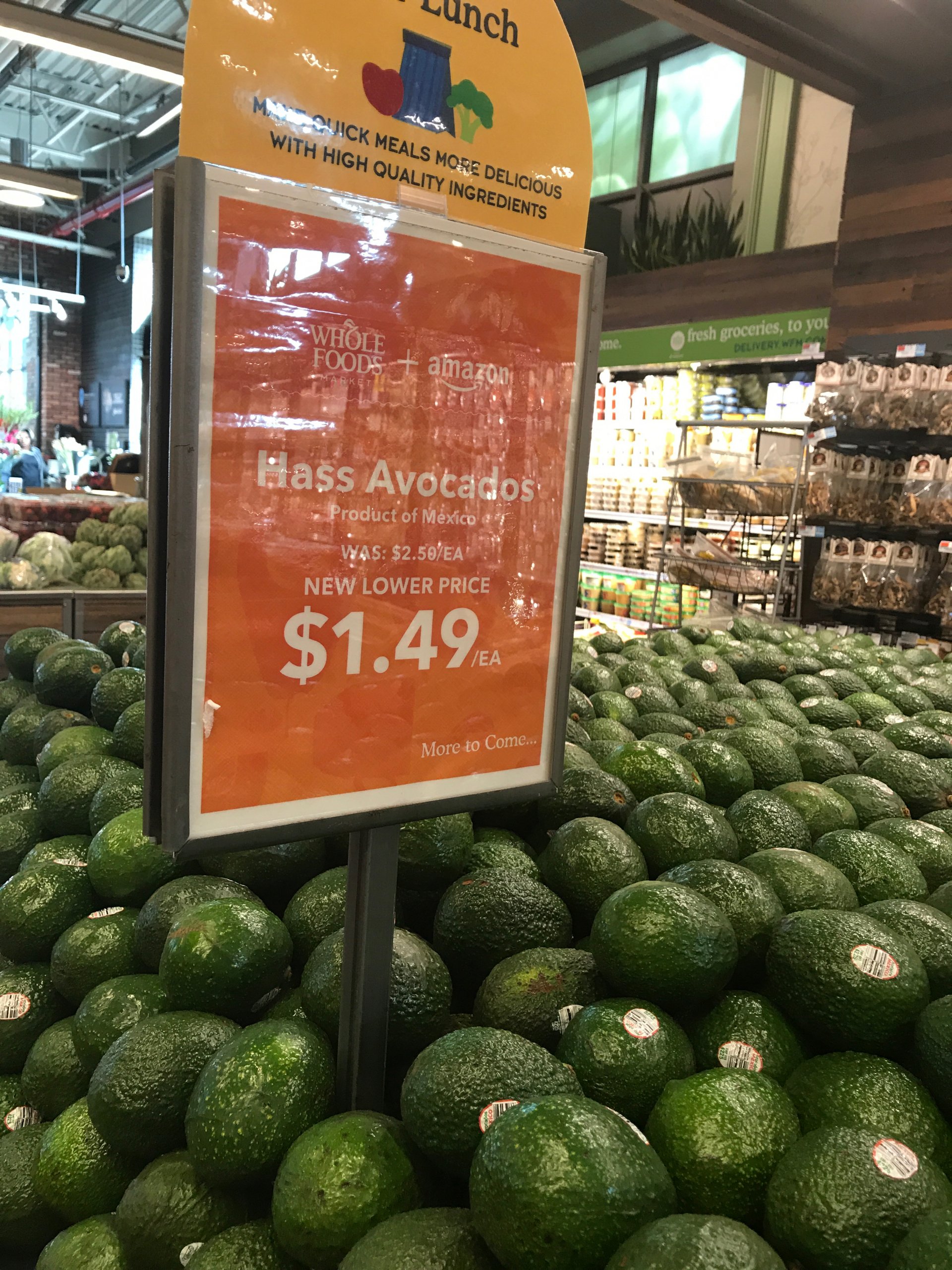 With the official closing of the Amazon (AMZN) acquisition of Whole Foods Market (WFM) yesterday, I made a point of visiting two locations near me outside of Washington, D.C. The traffic in the store was greater than usual for a Monday, as were the length of the lines at the checkout counters. There were a number of prices that were better as has been reported, and there was a pop-up stand for Amazon Echo devices.

What was missing, however, were the appropriate Amazon's private label brands that are slated to hit shelves at Whole Foods locations, as well as the lockers that will allow for both delivery of items as well as returns.
I say appropriate items because Amazon has quietly expanded the scope of its private label products from food (Happy Belly, Mama Bear and Wickedly Prime) and supplements (Amazon Elements) to fashion, electronics, household items, cosmetics, lingerie, and furniture to name a several. Conversations with the store managers confirmed Amazon private label products will be turning over in the store "over time" where appropriate. That hasn't slowed Amazon from including Whole Foods' private label brand, 365 Everyday Value, on its website although based on some basic searching 365 Everyday Value has yet to be offered under Amazon Fresh.
Like many large acquisitions, integration and the targeted synergies come over time, and I are still in the very early days of these two companies being under one roof. I expect the rollout of Amazon private label products to be had at the 470 Whole Foods locations in the U.S. and the U.K. over the coming quarters with added benefits coming (Amazon Fresh, Amazon meal kits and the instillation of Amazon Prime as the new membership rewards program).
As the combined entity flexes its product and logistical offering, I suspect before too long the conversation will shift from "death of the mall" to "death of the grocery store." One of the "secret weapons" that Amazon has over its grocery and other competitors that range from Kroger (KR) to Wal-Mart (WMT) is the high margin Amazon Web Services, which continues to be embraced by corporate America as it increasingly migrates to the cloud.
One thing I am pondering is based on the number of Whole Foods locations, will Amazon look to make other grocery acquisitions in a bid to reach key markets that have a high concentration of Amazon Prime customers? If so, this could quickly turn the conversation from "the death of the mall" to the "death of the grocery store."
We continue to rate Amazon (AMZN) shares a Buy with a $1,150 price target.
Source: Whole Foods prices cheaper with Amazon – Business Insider