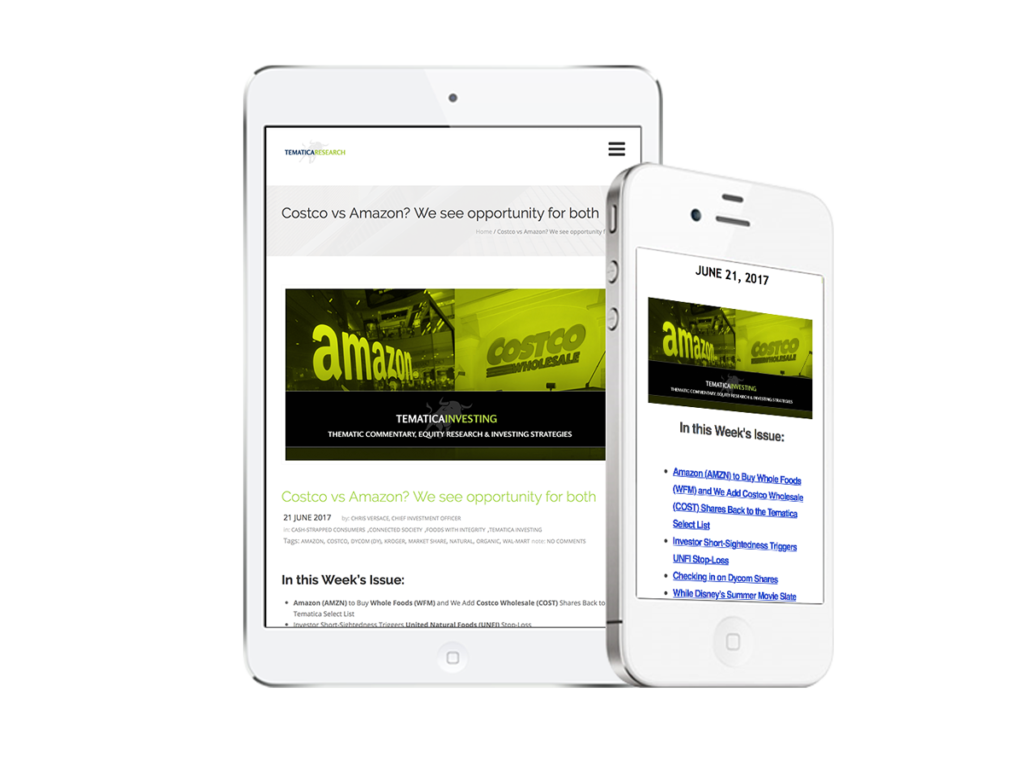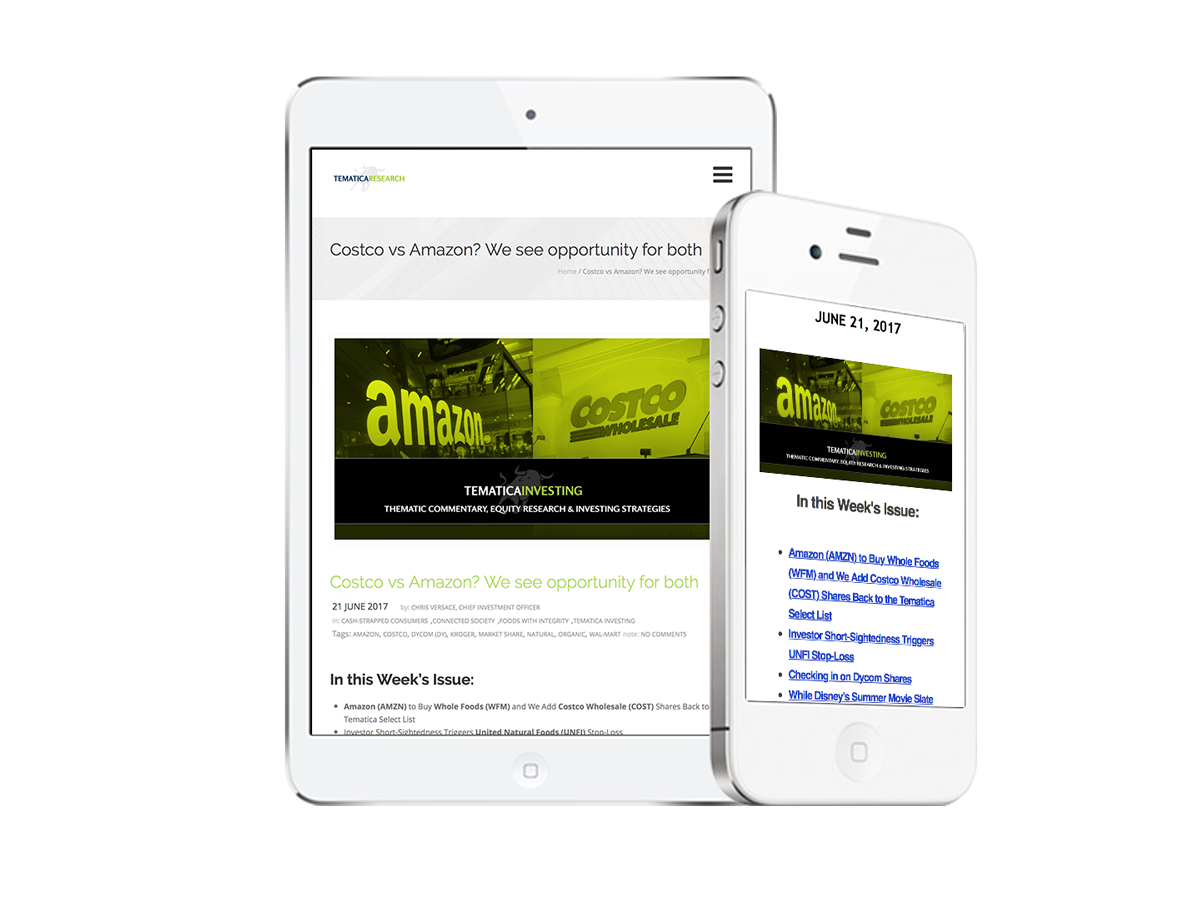 You Can Only Aim to Outperform the MarketWhen You Start Thinking Differently Than the Herd
If you are looking to outperform the overall market — and who isn't looking to do that? — then mimicking the same strategies used by the rest of the Wall Street herd is only going to result in performance that is still inside the pack.
When you become a member to Tematica Research, you are plugged into the world of thematic investing. Posted on our mobile responsive website and emailed directly to your inbox, each week you'll receive a stream of insights, strategies, and actions you can take to break free from the herd and its out-dated sector approach to investing and truly begin to outperform the market.
It's time to invest differently.
It's time to invest thematically.
What's Included in Your Tematica Research Membership
Tematica Investing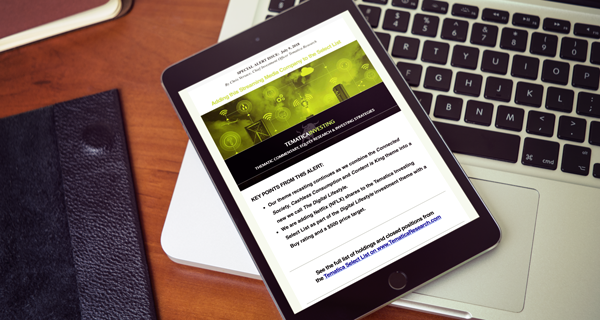 Delivered weekly to your inbox with regular updates throughout the week, Tematica Investing provides actionable investment ideas and strategies based upon the proprietary thematic investing framework Chief Investment Officer Chris Versace has developed over the past 20+ years as an equity analyst, portfolio manager and market commentator.
Thematic Leaders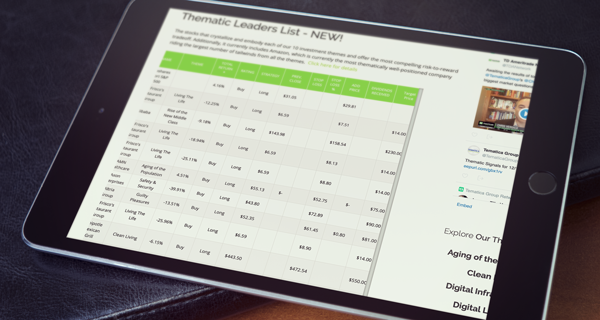 The Thematic Leaders are the stocks that crystallize and embody each of our 10 investment themes and offer the most compelling risk-to-reward tradeoff at the current time. Additionally, The Thematic Leaders includes a bonus holding which is the most thematically well-positioned company riding the largest number of tailwinds from all the themes.
Select List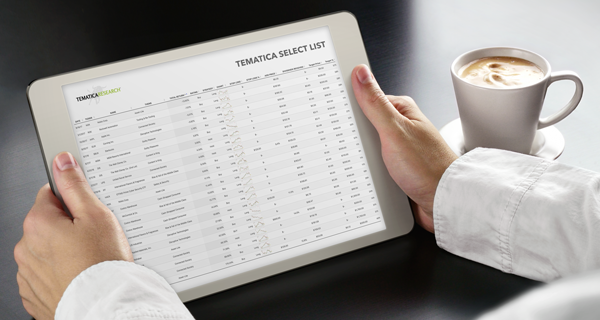 While the Thematic Leaders list includes those stocks that offer the most compelling risk-to-reward tradeoff, the Select List includes additional stocks that have additional thematic runway to ride and we continue to provide thematic analysis on as they continue to capture any and all additional upside.
What is Thematic Investing
Identifying the catalysts that are driving alpha
Thematic investing looks to identify the catalysts that are driving alpha in a sector or across sectors and focuses on the companies that are benefitting from those catalysts. These themes are found at the intersection of shifting economics, demographics, psychographics and technologies, mixed in with regulatory mandates and other forces. Such pain points result in a pronounced secular market shift that shapes and impacts behavior, forcing companies to make fundamental changes to their businesses to succeed.
Why A Thematic Strategy Beats a Market or Sector Approach
As with all investment strategies, success with a thematic approach ultimately comes down to the underlying principle of investing: identifying which securities within an emerging theme are mispriced or undervalued relative to the business opportunities ahead as a result of the sea change presenting itself through a theme.
The thematic approach, however, makes this process clearer because a theme, at its core, identifies the underlying drivers of future value (or risk), and thus provides a forward-looking, longer-term lens to making investment decisions, rather than focusing solely on what's happening right now.
The quote that comes to mind is from Wayne Gretzky — although actually attributed to his father Walter — and that is, "Skate to where the puck is going, not where it has been."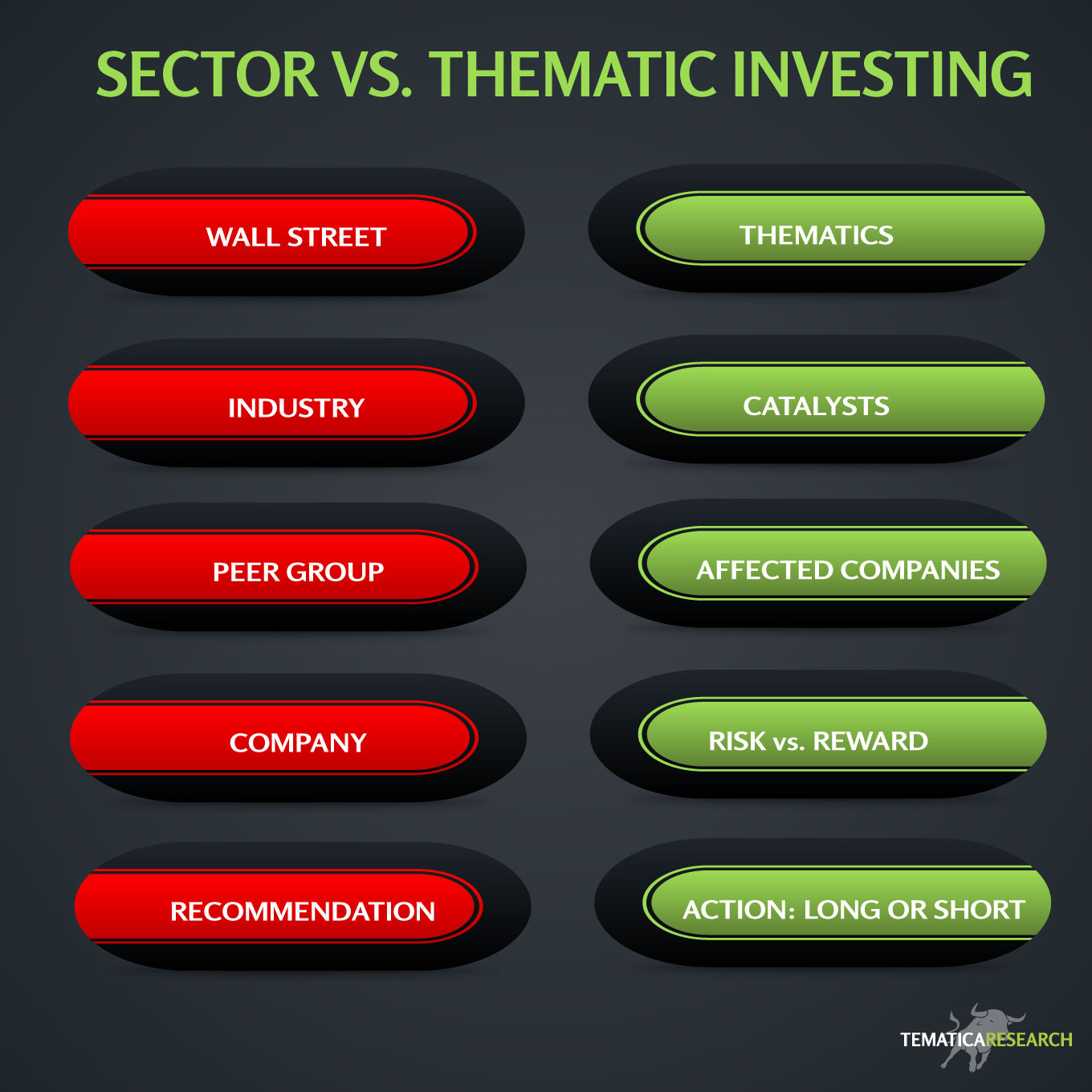 How Your Tematica Research Trial Works
We're willing to put our money where our mouth is with our thematic approach by providing you with a special, risk-free 14-day free trial. You get complete access to all of our research, the Thematic Leaders and Select Lists as well as all the archives the for 14 days. You pay nothing today* and enjoy full access to all of our research and archives.
If at the end of your 14-day free trial*, you like what you're getting, you'll pay just $495 for a 1-year membership. On the other hand, if you find that our thematic approach just isn't for you, then just login and cancel your subscription BEFORE the end of your trial period and you won't be charged anything. Not a dime.
What do you have to lose?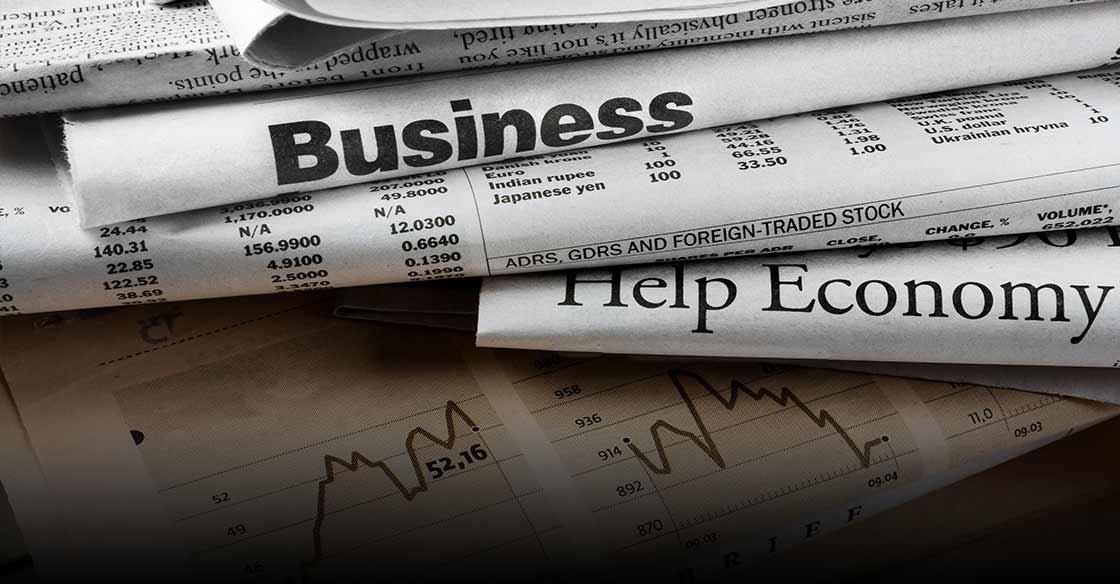 * OFFER TERMS
When you sign-up today for the 14-Day free trial offer, you must provide a valid form of payment. You will not be charged anything today; however, at the end of the free trial period, you will be charged $495 for your 1-year membership. Your membership will be automatically renewed at the end of your term and your credit card will be billed on that same schedule until you cancel your membership.
Only By Thinking Differently Than the Herd
Can One Truly Aim to Outperform the Market