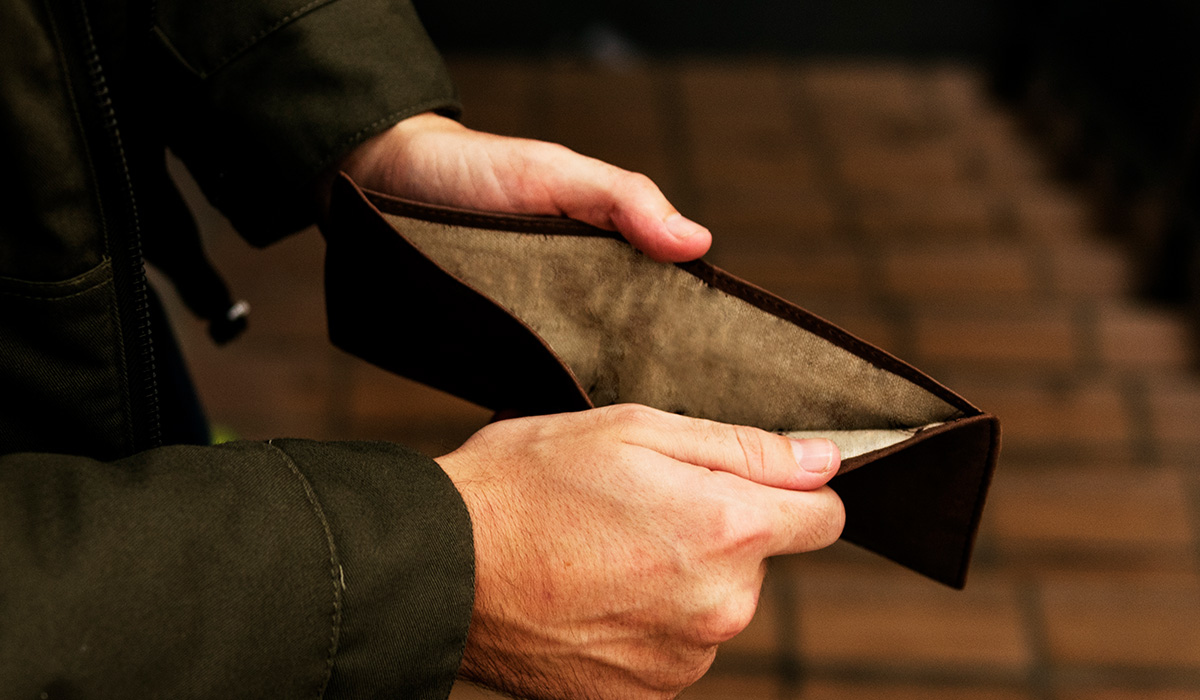 Tags:

Bubble Wrap, Cinemark Holdings, Civitas Solutions, CNK, Ding Dongs, Diodes, Flower Foods, Habit Restaurant, HABT, Hostess Brands, housing, inflation, input costs, Otter Tail, Papa John's, price increases, Sealed Air, Tariffs, TWINK, Twinkies, Wages
note: no comments
We've been witnessing inflationary pressures in the monthly economic data over the last several months. Some of this has been higher raw material due in part to trade tariffs and other input costs, such as climbing freight costs, as well as the impact of increased minimum wages in certain states. Habit Restaurant (HABT) noticeably called out the impact of wage gains as one of the primary drivers in its recent menu price increase.
This June 2018 earnings season, we've heard from a growing number of companies – from materials and food to semiconductor and restaurants –  that contending with inflationary pressures are looking to pass it through to consumers in the form of higher prices as best they can. The thing is, wage growth has been elusive for the vast majority of workers, especially on an inflation-adjusted basis. Keep in mind that is before we factor in the inflationary effect to be had if these escalating rounds of trade tariffs are in effect longer than expected.
As these price increases take hold and interest rates creep higher, it means consumer spending dollars will not stretch as far as they did previously.  Not good for consumers and not good for the economy but it offers support for the Fed to boost rates in the coming quarters and keeps our Middle-Class Squeeze investing theme in vogue.
U.S. average hourly earnings adjusted for inflation fell 0.2 percent in July from a year earlier, data released on Friday showed, notching the lowest reading since 2012. While inflation isn't high in historical terms, after years of being too low following the 2007-2009 recession, its recent gains are taking a bigger bite out of U.S. paychecks.

"Inflation has been climbing and wage growth, meanwhile, has been flat as a pancake," said Laura Rosner, senior economist at MacroPolicy Perspectives LLC in New York. "In a very tight labor market you would expect that workers would negotiate their wages to at least keep up with the cost of living, and the picture tells you that they're not."

Source: American Workers Just Got a Pay Cut in Economy Trump Calls Great – Bloomberg

Silver Screen

Coming soon to theaters: higher prices. Movie theater operator Cinemark Holdings Inc. plans to pass costs along to customers, partly due to seating upgrades.

"Our average ticket price also increased 3.7 percent to $8.08, largely as a result of inflation, incremental pricing opportunities associated with recliner conversions, and favorable adult-versus-child ticket type mix," said Chief Financial Officer Sean Gamble. "As we've continued to roll out recliners, our general tactic has been to go forward with limited pricing upfront and then when we see the demand opportunity increase there, and I'd say there's still — we still believe there is further opportunity as we look to the back half of this year and forward in that regard."

To be fair, movie ticket prices have been marching steadily higher in recent years. But theaters aren't the only ones planning to pass on costs.

Sugar Boost

The maker of Twinkies and Ding Dongs wants to charge more for its sugary snacks.

"We will implement a retail price increase and incremental retailer programs to help offset the inflationary headwinds we and others in the industry are experiencing," Hostess Brands Inc. Chief Executive Officer Andrew Callahan said on a call, explaining that the company is researching how to do so without choking off growth. The majority of the change will come in 2019, he said.

Bubble Wrap

Sealed Air Corp., the maker of Bubble Wrap and other packaging materials, is trying "to do everything we can operationally to keep our freight costs low," Chief Financial Officer William Stiehl said in apresentation. "Where I've been very happy with the company's success is our ability to pass along price increases to our customers for our relevant input cost."

Steel Prices

Tariffs are hitting home at Otter Tail Corp.'s metal fabrication unit BTD, but leadership doesn't sound especially concerned. Thank pricing power.

"We do not anticipate higher steel prices from tariffs having a significant impact on BTD's margins as steel costs are largely passed through to customers," Chief Executive Officer Charles MacFarlane said on a call. "BTD is working to enhance productivity in a period of increased volume and tight labor markets."

Tariff Tag

The trade impact pass-through is equally real at semiconductor device maker Diodes Inc.

"Products that we import into the U.S. from China, all of those products are going to be ultimately affected by the tariffs," Chief Financial Officer Richard White said on a call. Between U.S. levies that began July 6 and additional rounds planned to follow, "it's about $3.6 million per quarter, but we plan to pass these tariff charges on to our customers."

Home Costs

Housing developer LGI Homes Inc. is "consistently" seeing sales price increases as costs bump higher — a sign that pricing power exists even in big-ticket markets like housing.

"We're able to and need to raise our prices to keep our gross margins consistent," Chairman Eric Lipar said on a call. "In the market that we're in, which I'd characterize as a good, solid, strong demand market with a tight supply of houses and the labor challenges, the material challenges that we all face, we see at least for the next couple quarters, that trend continuing. Prices are going to have to increase on a same-store basis if you will in order to offset increased costs."

"We're dealing with a higher monthly payment for the buyer now because of the rising interest rates from nine months ago. Demand seems to be there," he said, adding that the company may need to examine ways to address the situation. "Rather than reducing the price, we may have to look at smaller square footages. The buyer may have to choose."

People Problems

Not everyone is finding opportunities to pass along costs: Civitas Solutions Inc., a health and human services provider that caters to those with disabilities and youth with behavioral or medical challenges, is seeing slimmer margins.

"The number of people that are exiting the company are still a concern to us and I think it's driven largely by the full, robust economy," Chairman Bruce Nardella said on a call, citing workers seeing opportunities to leave to get higher wages. "Over the last two years, our margins have eroded because of that labor pressure."

Pizza Pain

As if a leadership feud and sales slump weren't problematic enough, pizza chain Papa John's International Inc. also has to deal with wage pressures and rising costs. It's responding by attempting to eke out efficiency gains, rather than by raising prices, to defend its margins.

"We have employed third party efficiency experts to review the potential for improvements within our restaurants," Chief Executive Officer Steve Ritchie said on a call. "They are also conducting time and motion studies. Their work will directly supplement the work we are doing within our restaurant design of the future."

Addressing Pressures

As some companies maintain profits by pushing costs to customers, Flowers Foods Inc., the maker of Tastykake pastries and Mi Casa tortillas, is finding work-arounds. It increased prices in the first quarter to help offset input inflation, but has also eaten some of the cost.

"Our margins were impacted by inflationary pressures from higher transportation cost, a tight labor market, and increasingly volatile commodity markets," Chief Executive Officer Allen Shiver said on a call. "To address these inflationary pressures, we are aggressively working to capture greater efficiencies and cost reductions."
Source: Inflation Is Coming to Theater Near You as U.S. Companies Flex Pricing Power – Bloomberg