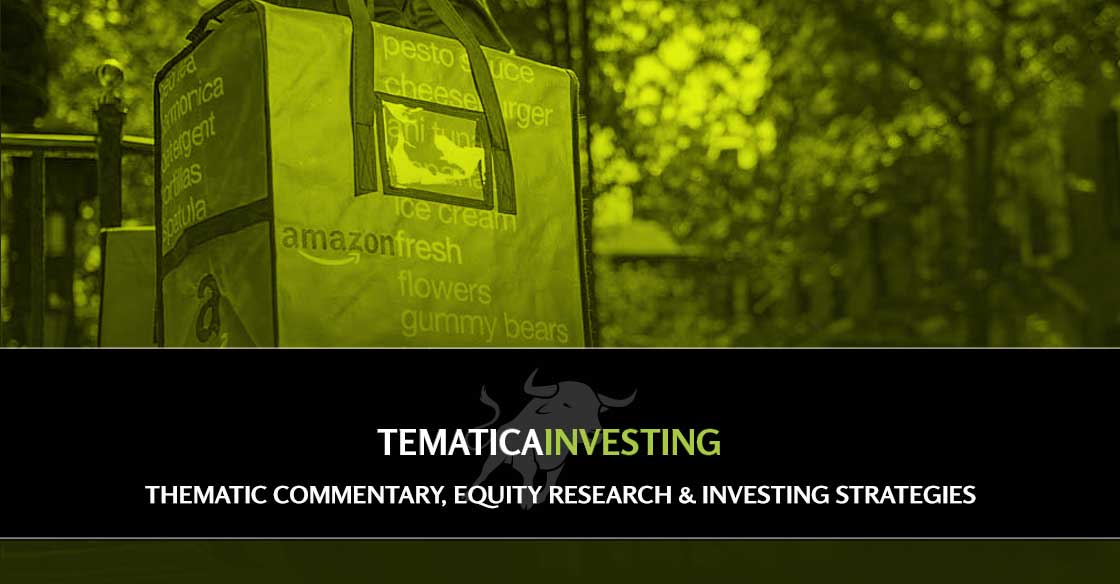 This year we've seen several busted initial public offerings, and one of them is Blue Apron (APRN), which came public at near $10 and been essentially cut in half over the last four months. As was joked in the business pages, that is "less than the price of one of its meals."
Such a sharp drop raises the question, "Could the fall in the stock be overdone?"
That's a fair question as one of the tools in the investing kit is picking off undervalued stocks. The keyword that makes all of the difference is "undervalued" as it relies on the notion that at a certain point, other investors and the market will recognize the potential value to be had in the underlying business.
Let's remember the impetus that led to Blue Apron landing on the busted IPO list: Amazon's (AMZN) intent to acquire Whole Foods and trademarking its own meal kit offering. This made Blue Apron, along with Kroger (KR) and other grocery stores, the latest company to be upended by Amazon. Last week we saw Amazon add eMeals to AmazonFresh. Through the program, eMeals subscribers can now send their shopping list, which is automatically generated for all meals selected each week, to AmazonFresh as well as Walmart (WMT) Grocery and Kroger ClickList. Another thorn in the side of Blue Apron.
There was more news for Blue Apron last week as the company announced a "company-wide realignment" to "focus the company on future growth and achieving profitability…" As part of that realignment, Blue Apron said it would be cutting 6% of its workforce. Let's remember that this comes less than a handful of months after the company went public!
But it gets worse.
Current consensus expectations have Blue Apron losing $1.56 per share this year, with bottom-line losses narrowing to -$0.73 per share in 2018. Keep in mind the company botched its first quarter as a public company when it posted a second-quarter loss of $0.47 per share vs. the expected $0.30 per share loss. That's a huge miss out of the gate as a newly public company.
Put that out of the box earnings miss together with its headcount reductions and we have a pretty clear credibility problem with the management team, which is likely to be outclassed and out-muscled by Amazon and other grocery chains. And that raises the question as to what is Blue Apron's competitive advantage? Recipes? Ingredients? Those can both be replicated by Amazon, especially with Whole Foods, and others as they scale up their natural and organic offerings to ride our Food with Integrity investment theme tailwind.
As we ponder that, let's not forget that Blue Apron closed its June 2017 quarter with $63.3 million in cash on its balance sheet. That compares to the net loss of $83.8 million during the first half of 2017 and the expected net loss of that is expected to grow in the second half of the year. Simple math tells us, the company is poised to face a cash crunch or do a painful secondary offering to bring in additional cash. We've seen this movie before and it never has a happy ending.
The bottom line is APRN shares are cheap, and they are cheap for a reason – they are running headlong into the headwind of our Connected Society and Food with Integrity investment themes. My advice is to move along and not be tempted by the falling knife that is APRN. Better to focus on a well-positioned company that has an enviable or defendable competitive advantage. To us here at Tematica, that is Amazon (AMZN) in spades.
Our price target on Amazon (AMZN) shares is $1,150.