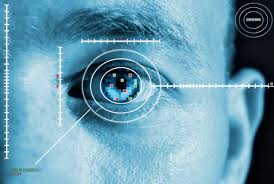 As we shift more of our digital lives into the smartphone, security becomes increasingly important and that is giving rise to new technologies. Apple brought its TouchID into them mainstream with the iPhone, but Osram is scaling up its infrared iris-scanning technology for Samsung. We're thinking these disruptive technologies are likely to move past smartphones and consumer electronics into other aspects of our Safety & Security investing theme.
Osram plans to hire up to 1,000 new staff at its plant in Regensburg, Germany as it anticipates a fast ramp-up in demand for its infrared components used for iris-scanning identification in smartphones, a spokesman for the German lighting group said.

The smartphone market represents an important new opportunity for Osram, which currently makes about half of its revenue from the automotive sector.
Osram supplied iris-scanning infrared components for Samsung's ill-fated Galaxy Note 7, which was recalled just after its launch last September after some smartphones caught fire. It is also expected to supply the technology for Samsung's next flagship model, the Galaxy S8, which is likely to be announced in March and go on sale in April.
Source: Osram to hire 1,000 in Germany for smartphone infrared push | Reuters