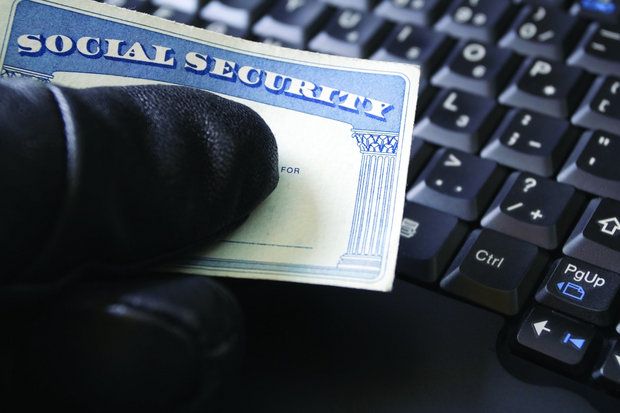 The core of Tematica's investing strategy is to look not only for those long-term forces that generate profound headwinds or tailwinds but it also entails looking for those pain points that create an opportunity for those who can best address them. This was one of the focal points we laid in our book Cocktail Investing. Today we will look at one pain point that a significant majority of us in the United States have experienced – the theft of one's Social Security number. While many focus on the growing cyber threat, this pain point showcases the breadth and depth of our Safety & Security investing theme.
An individual's Social Security number has become the cornerstone of all identify verification and is key for everything from opening a checking account to getting a credit card or a mortgage, let alone for a medical treatment in the emergency room. Yet that was never the intention behind it. It was originally intended solely to track the earnings history of workers for benefits upon retirement: talk about scope creep!
Clearly, given the various hacks ranging from Equifax to the U.S. Postal Service to the Social Security Department itself, the Social Security number is poorly suited for identification verification and securing one's personal finances.
By the way, up until 1972 the phrase: "FOR SOCIAL SECURITY PURPOSES — NOT FOR IDENTIFICATION," was on the bottom of all social security cards!
This issue appears to be finally getting the attention it deserves.
Earlier this month, the Trump administration's top cybersecurity official said the Social Security number has "outlived its usefulness." Last week, a top Republican in Congress introduced a bill that would require the major credit-reporting firms to phase out by 2020 the use of Social Security numbers to verify consumers' identities.
Clearly, we have a very big pain point here with no obviously viable solutions immediately identifiable or available, which makes this a great pain point to track. A google search for "Alternatives to social security number" generates over 9.2 million results. Most likely the solution will be a combination of biometrics and unique code identifiers and most likely, the solution will not be generated by the U.S. Government as that is not where the pain is most acutely felt. There is no real danger to government officials compared to what is faced in the private sector.
There is already considerable discussions from those in D.C. that things need to change, but we suspect that given the enormous benefit to be gained in the private sector, we will likely see private sector solutions emerge and compete against one another. We already have one massive experiment taking place in India where Aadhar, the world's largest biometric identification system, has been implemented with nearly 1.12 billion individuals.
Pain also means opportunity and this is one we are watching closely.
Source: Social Security Numbers: Hacked, Hated—and Irreplaceable – WSJ