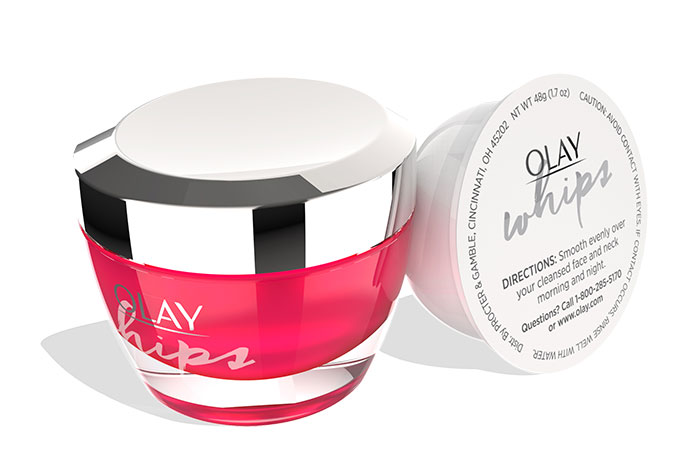 When a company the size of Proctor & Gamble, a company with dozens of trusted brands are trusted in millions of living rooms, kitchens, laundry rooms, and bathrooms, makes a move it can have a pronounced impact. A recent example was the shift from powders and liquids in dish detergent and washing machine usage to pods.
This means when P&G decides to target shedding plastic, a move that is line with our Cleaner Living investing theme, it's something that could ripple through not only its own product offering (like pods!) but also its competitors. Ah the herd mentality at work, but one that is good for the planet as more companies embrace sustainable packing.
Now to see how this test for Olay Regenerist Whip moisturizer proceeds!
Procter & Gamble hopes to save as much as a million pounds of plastic by offering consumers the opportunity to purchase its bestselling Olay Regenerist Whip moisturizer with a refill pod. A pilot program will begin in October and run through the end of the year.

If the pilot is successful, and the brand shifts a "significant portion" of sales (five million jars' worth) to refillable pods, it would save more than a million pounds of plastic, the company says.

Consumers will be able to purchase the refillable Olay Regenerist Whip package that contains one full jar of Olay Regenerist Whip and one refill pod of moisturizer that can be placed inside the jar once the jar is emptied. The package will be sold and shipped in a container made of 100% recycled paper and will not contain an outer carton in order to reduce the use of paperboard. The pods themselves are also recyclable.

P&G says its ultimate goal is to adopt many more sustainable packaging solutions, and the test of the Regenerist Whip package is the first step of that journey. "It's really important for us to get it right because only then can we bring this concept to market at scale," says Anitra Marsh, associate director of sustainability and brand communications for Skin and Personal Care.

Olay will test its refillable Olay Regenerist Whip moisturizer on Olay.com in the US and UK and select retailers online for a three-month period, then evaluate the learnings to inform future packaging. Olay hopes to learn whether or not consumers like the idea of refillable skincare products and whether or not Olay's design is intuitive. Over time, the refills could be sold separately, the company says.
Source: P&G Tests Consumer Reaction to Refill Pod for Bestselling Skincare Product – Environmental Leader