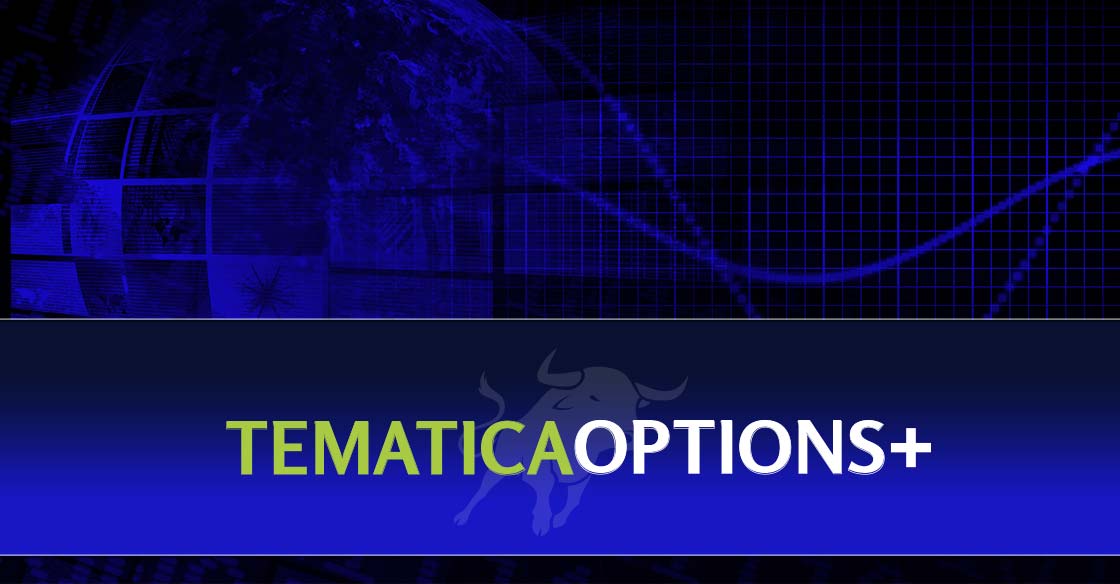 Tags:

21st Century Fox, AAPL, AMC Networks, Apple, AT&T, CMCSA, Comcast, DIS, Disney, Facebook, FOXA, netflix, NFLX, S, Sprint, T, T-Mobile USA, Time Warner, TMUS, TWX
note: no comments
KEY POINTS FROM THIS ISSUE:
Earlier this week, a court ruling paved the way for at least two things that are poised to alter the entertainment/media industry. I'm talking about the victory had by communications company AT&T (T) over the US Department of Justice in its bid to acquire content company Time Warner (TWX). The gist of the merger between these two companies is it brings together one of the biggest programmers of movies and television with one of the biggest mobile carrier in the US. From a thematic perspective, this combines our Connected Society and Content is King under one roof, and the result is likely to be rather disruptive.
What does it mean?
Those are two legs to a combination that I am increasingly referring to as the Digital Lifestyle, which also includes our Cashless Consumption investing theme – a powerful three-legged stool that reflects the consumer digital footprint. Consumers will not only be able to get content when, where and whatever device they want, but AT&T will now have a content moat around its business. We've seen this strategy in play before, most notably when Comcast (CMCSA) acquired NBC Universal from General Electric (GE), but also in the combination of Disney (DIS) and ABC/Capital Cities in the mid1990s. We've also witnessed the power of captive content in Netflix's (NFLX) business model, and we're seeing companies from Amazon (AMZN) and Facebook (FB) to even Apple (AAPL) tapping into it, igniting a would-be arms race for content.
This means the competitive lines are being redrawn, and in our view serves to confirm something we have long said here at Tematica – sector investing is dead. A simple question proves the point – what sector will the new AT&T-Time Warner be in? Communications? Media/Entertainment?
That brings us to the second thing – this court ruling and potential combination of AT &T with Time Warner will more than likely send shock waves throughout these industries, leading to the usual copycat merger and acquisition activity that we tend to see. Much like a game of musical chairs, companies will look to partner up in one form or another so as to avoid being out in the cold by themselves. Of course, in this game of pick up, the longer one takes to partner up, the lower quality partnership choices one faces. This likely means companies such as T-Mobile (TMUS), which is finally combining with Sprint (S), will need to at least consider making a similar move to acquire a content-producing engine. We could see Verizon (VZ) doing the same to go beyond just its digital properties under the Oath brand, which includes the old AOL and Yahoo! web properties. As I pointed out above AT&T will be competing with those companies that are already challenging their businesses and are not tied to their legacy business models of telephone and TV services.
Odds are this means we will see a pronounced pickup in acquisition activity. Aside from AT&T-Time Warner, we are seeing another M&A attempt heat up between Disney and 21stCentury Fox (FOXA) as Comcast (CMCSA) has re-entered the bidding fray. We'll see how this resolves itself, but odds are the company that loses the bid will look to shore up its content position. It takes time to build one's own content library and character pool, which is another reason to expect a pickup in M&A activity and again competitors will not want to be caught flat-footed especially after the AT&T- Time Warner ruling.
How to play it?
While there are several content companies out there including CBS (CBS) and Viacom (VIAB), the vast majority of them have market capitalizations over $20 billion, which can make for an expensive proposition. Well below that threshold, however, is AMC Networks (AMCX), which is home to AMC, WE tv, BBC AMERICA, IFC, and SundanceTV and boasts a growing roster of original content, including The Walking Dead franchise, Love After Lockup, Killing Eve, McMafia, Brockmire, Dietland, Better Call Saul, Nosferatu, and others, under its AMC Studios business. That businesses' content library also includes Mad Men and Breaking Bad, as well as its burgeoning gaming business.
To me, all of the above makes AMC Networks a likely takeout candidate and that means we are adding the AMC Networks (AMCX) September 2018 $65 calls (AMCX180921C00065000) that closed last night at 2.05 to the Tematica Options+ Select List. We'll set a wider than usual berth with our stop loss at given the recent move from $57 to the current share price over the last several trading days, which popped the September calls from roughly $1.00 on May 23 to last night's closing price. Factoring that in, I'm setting the stop loss at 1.25.