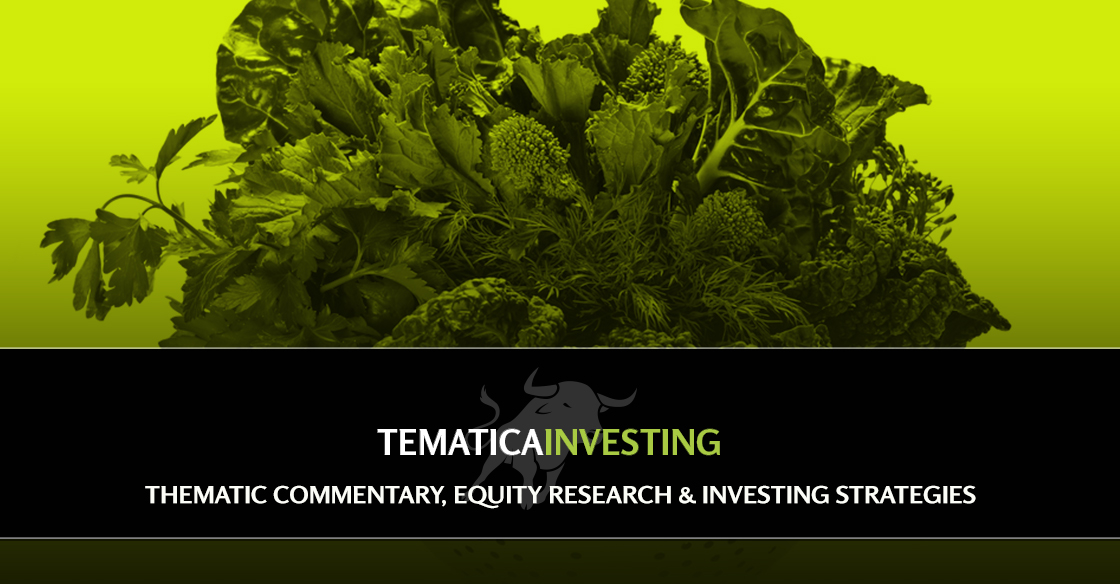 Key point inside this Alert:
We are issuing a Sell on shares of Farmland Partners (FPI) and removing them from the Tematica Investing Select List.
While I realize the selling out of Farmland Partners may come as a bit of a surprise to subscribers, I was shocked last night by the dramatic cut to the company's quarterly dividend that was announced as a part of its disappointing June quarter results. Candidly, given the impact of trade and tariffs, I was inclined to give the June quarter a pass, but when a company slashes its dividend by 75% to $0.05 per share for 3Q 3018 from the expected $0.20 per share per quarter it's a signal that something is likely amiss.
The fact that the Board "will evaluate the dividend in subsequent quarters" offers little solace, especially given the cut to its outlook. Farmland now expects its 2018 AFFO/share guidance to a range of $0.30-$0.34 from the prior range of $0.40-0.44.
Granted Farmland management tried to explain the dividend cut as a part of the decision by the Board to boost its buyback activity given what it sees as a very undervalued stock.
But… and it's a big but… one has to wonder why the company opted to cut the 3Q 2018 dividend payment by $5.6 million ($0.15 per share times the 37.5 million shares of common stock outstanding on a fully diluted basis) when it exited the June quarter with $26.4 million in cash on the balance sheet. The math suggests that we're not likely to see a pronounced rebound in the dividend especially since the company's revised guidance is heavily weighted to the December quarter.
Am I frustrated?
You bet, but as I have learned over the years it's far better to stick to the facts and data and to exit the position lest we become emotional and hope it sorts itself out at some point. In other words, remain cold-blooded. I also expect the shorts that have been circling the shares will use the dividend cut to reaffirm their argument, which means FPI shares are likely in for a tough time in the coming months especially with a very different dividend yield to be had compared to when we first acquired them.
Yes, it will be a painful exit given the position will likely be down some 30% from where we added them, but despite the pain, the goal here is to stem the loss of capital (worst case) and avoid a dead money stock (best case).  I suspect we will be better off to let this one go vs. the alternative to be had.