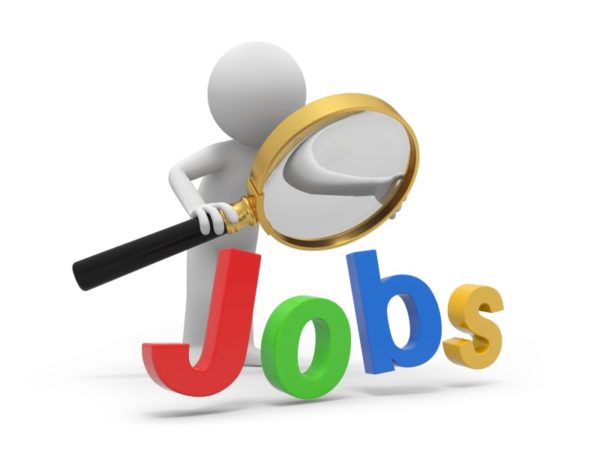 Employers added 222,000 jobs in June versus expectations for 174,000 – so that looks pretty good especially when we see that
The average weekly hours worked for all private sector jobs was flat from April 2017 and up 0.3 percent from June 2016 – so no real change here.
Mining and Lodging hours worked dropped from 45.1 in May to 44.8 in June
Construction hours dropped from 39.3 in April to 39.2 in June
Manufacturing rose from 40.7 in April and May to 40.8 in June
Retail trade dropped from 31.2 in April to 31 in June
Transportation rose from 38.8 in April (and in June 2016) to 39.1 in June
Hourly earnings rose at 1.8 percent month over month on an annualized basis and 2.5 percent from June 2016.
The prime working age population participation rate, (which removes the skew from retiring Baby Boomers) is below the recent highs of 81.7 percent in February, March, and April, and is still far below the January 1999 peak of 84.6 percent.
Looking at the rate of job growth, it is clear that it has rolled over. We are still seeing job growth, but the rate of growth is slowing. March and April of 2017 saw 1.5 percent growth rates and yes May and June have risen back up to 1.6 percent, but that is just back to where it was November through February and below the 1.7 to 1.8 we saw mid-2016.  This is typical at this stage in the cycle. (The green line marks where we are today.)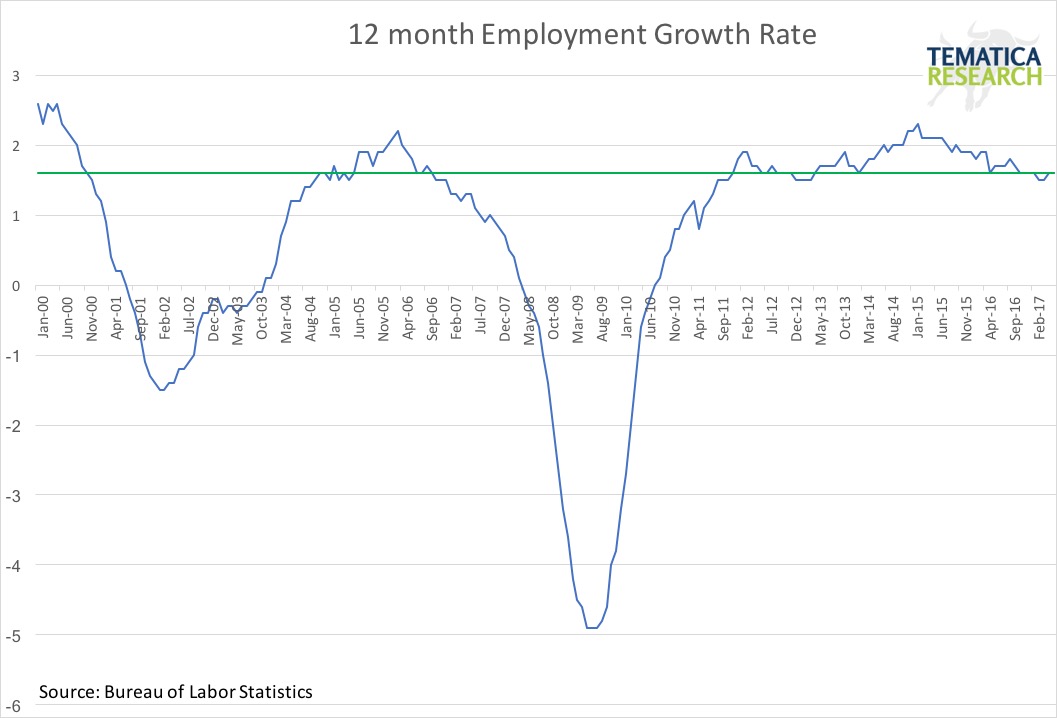 The median number of weeks unemployed has continued to drop and is now at a all-time low for this cycle – yet another indicator that we are in the later stages of the business cycle.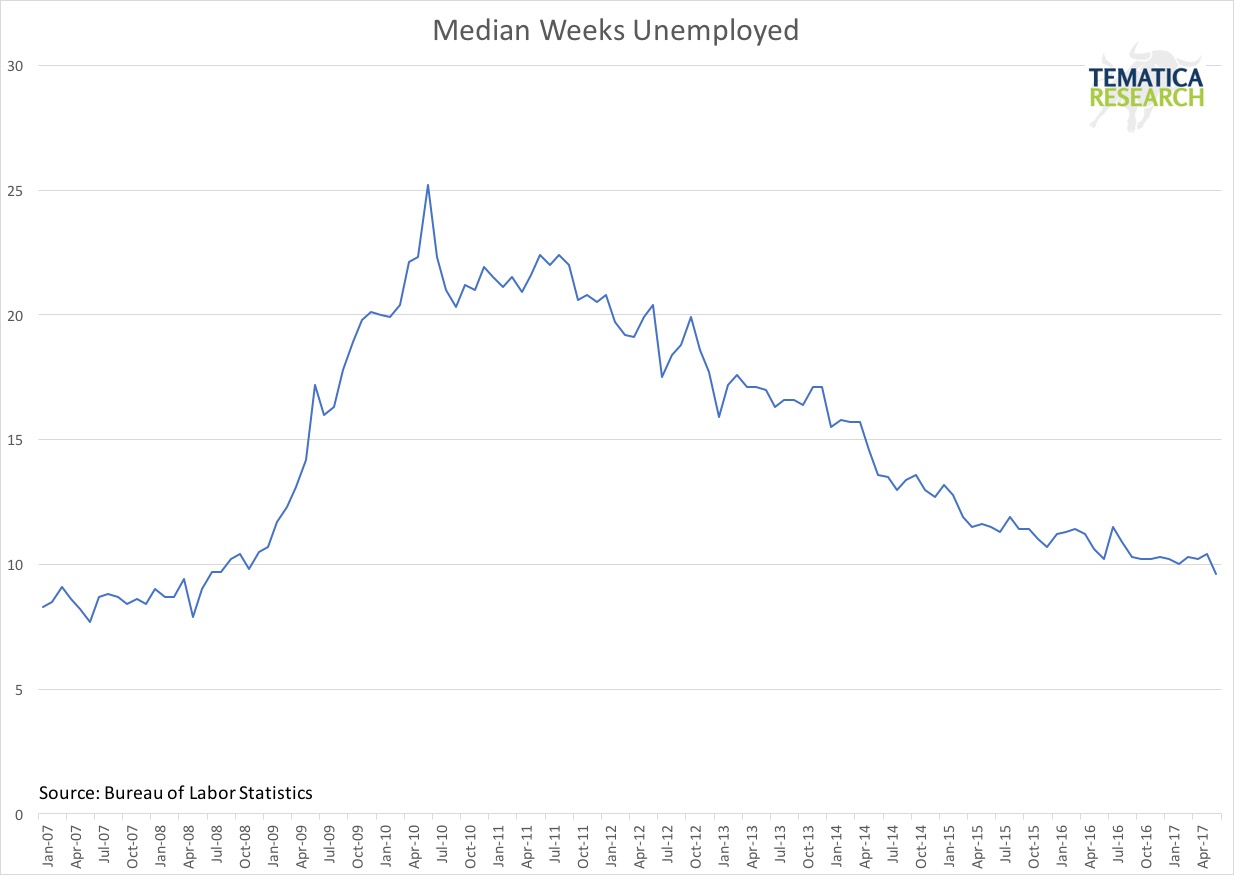 Bottom Line: This report, like much else we have seen lately, points to an economy that is in the later stages of the business cycle. The wheels are by no means coming off the cart, but the rate of improvement is slowing and while we are seeing improvement in wages, it is much less than would be typical at this point in the cycle.