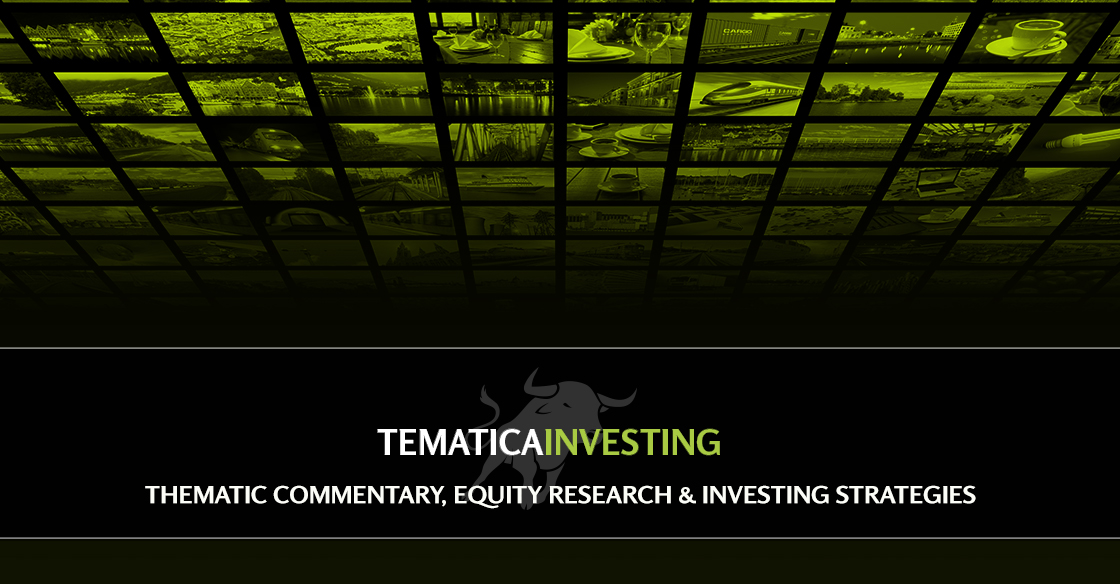 Tags:

Amazon, AMZN, DIS, Disney, ESPN, Facebook, FB, Major League Baseball, MLB, netflix, NFLX, Twitter, TWTR
note: no comments
Earlier today, Reuters is reporting that Connected Society company Facebook (FB) is in talks with Major League Baseball (MLB) to live stream at least one game per week during the upcoming season. We've seen Facebook live stream other sporting events, like basketball and soccer, but should the company ink a deal with MLB it would mean a steady stream of games over the season.
Given the nature of live sporting events, as well as the strong fan following, we see Facebook's angle in offering this kind of program as threefold — looking to attract incremental users, drive additional minutes of use, and deliver more advertising to its user base, which should improve its monetization efforts. All three of those are very much in tune with Facebook's existing revenue strategy and meshes rather well with its growing interest in attacking the TV advertising market.
From a high level such a deal pushing Facebook not only deeper into the increasingly Connected Society, but pulling it into our Content is King investing theme as well. Sporting events are one of the last holdouts in the move to streaming services, and its loyal fan base is likely to shift to video consumption alternatives that allow them to get events where they want, when they want and on the device they have at the time be it TV, smartphone, computer or tablet. With the recent deployment of its app for Apple's (AAPL) Apple TV and others soon to follow, Facebook has all of these modalities covered.
To date, Netflix (NFLX) has shied away from streaming such events, and while there have been rumblings about Amazon (AMZN) entering the fray with its Prime video platform, Twitter (TWTR) has been one of the few to venture into this area live streaming Thursday night NFL games last season. Between Facebook and Twitter, we see MLB and others opting for Facebook given its larger and more global reach as well as far greater success at monetizing its user base.
Should a deal with MLB come through, we would see this not only as a positive development but one that likely paves the way for more streaming video content on Facebook's platforms — sports or otherwise. As avid consumers of streaming content, we would welcome this with open arms; as investors, depending on the scope of such a rollout there could be upside to our $155 price target for the Facebook stock.
On the Major League Baseball / ESPN side of the Equation
Today's news report about this potential Facebook / MLB deal doesn't mention Major League Baseball's other media and streaming activities, particularly ESPN.  This spring will make the beginning of the fifth year of a $5.6 billion agreement between MLB and ESPN that keeps the national pastime on that network through 2021. Of course, the struggles of Disney-owned ESPN have been well-documented recently as its cable subscriber numbers continue to decline as chord-cutting activity increases, as well as seeing consumers trade down to smaller cable packages that omit ESPN.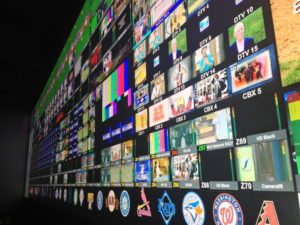 Major League Baseball, on the other hand, has been at the forefront of the streaming of its games and app-driven content through BAMTech, the digital media company spun off by Major League Baseball's MLB Advanced Media. Just last year, The Walt Disney Co (DIS) stepped up to make a $1 billion investment in BAMTech, joining MLB and the National Hockey League as co-owners.
So while this Facebook/MLB story makes no mention of Disney and ESPN, it's pretty clear from the tangled web of BAMTech ownership, that ESPN will either be somehow involved in the streaming of these live events on Facebook (possibly producing the broadcast and using ESPN announcers) or in the very least Disney will financially benefit from the deal given its ownership in BAMTech.
We'll be watching to see if any such move develops.
We continue to rate FB shares a Buy with $155 price target.
We continue to rate AMZN shares a Buy and our price target remains $975
We continue to rate DIS shares a Buy with a $125 price target.