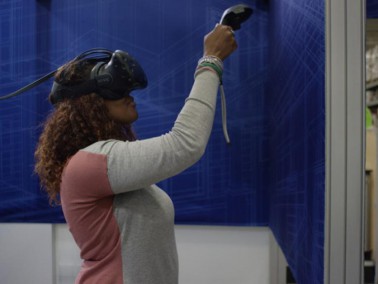 Long known as a smartphone company, as that market has become more competitive and as its market share has fallen, HTC has turned inwards to reposition itself as many companies have in the past and many very well could if not should in the future. Apple is focused on growing its subscription and services businesses, while Disney is entering the direct to consumer streaming market for its content. HTC has embraced several aspects of our Disruptive Innovation investing theme, including artificial intelligence, virtual and augmented reality and blockchain, to pivot more towards the education and training markets.
HTC's first inroads have been in the healthcare sector, which is already changing to not only meet the needs of our Aging of the Population investing theme, but it is also contending with the intersection of our Digital Lifestyle and Digital Infrastructure ones as well in the form of telemedicine. That's just one example that showcases how healthcare is on the cusp of dramatic change, and there are other Signals to confirm this.
As these and other innovations are embraced by the healthcare industry, odds are we will see a dramatic shift in how our healthcare is administered just like the ones we've seen in how we shop, communicate and consume content. As that takes hold, and the costs benefits begin to be realized, the potential to spread across other education and training applications rises. We're already seeing Boeing and others test augmented reality on the factory floor.
From a selfish perspective, hopefully, HTC's success means this also means the end of sitting in a waiting room for what seems like eons until one's name is called.
HTC's efforts in developing AI technologies and platforms for healthcare and other applications have paid off significantly, with its DeepQ AI platform already utilized by hospitals to support diagnosis and VR-aided surgery and by universities for education and training purposes. The company is also actively developing blockchain-based platforms for healthcare applications, according to Edward Chang, president of HTC's healthcare division.

He revealed that the platform has been adopted by Taipei Medical University Hospital, Mackay Memorial Hospital and Taipei Municipal Wanfang Hospital for diagnosis instructions, personal medicine, patient registration advices, medication monitoring, disease prevention and vaccination services.

The DeepQ platform can also be applied to accelerate AI training and optimize AI application patterns to lower the time and cost for developing AI applications, Chang indicated, adding that top Taiwan universities have incorporated the platform into their AI education programs.

In terms of healthcare VR applications, HTC has launched Vivepaper, surgical theater and 3D organon services. Among them, Vivepaper is an AR product designed to support immersive augmented reality experiences for education, training and entertainment through media contents including graphics, videos, and music, Chang revealed.

The firm's surgical theater can combine diverse medical equipment such as magnetic resonance imaging (MRI) and computed tomography (CT) instruments to recompose 3D patterns, and can also go with VR to help surgeons work out optimal surgical training programs.

HTC healthcare division is also developing blockchain-based healthcare application platform, with the first platform, dubbed DeeplinQ, set to be launched in 2019. The platform can also be applied to privacy management at social networks and to smart contracts, according to Chang.
Source: HTC revving up AI, blockchain applications to healthcare sector