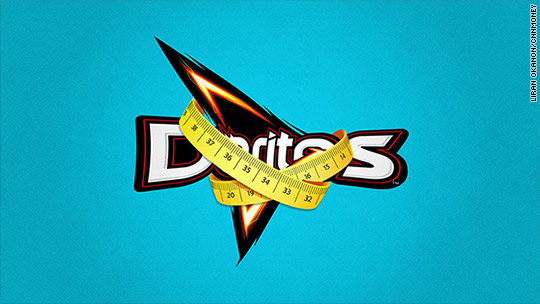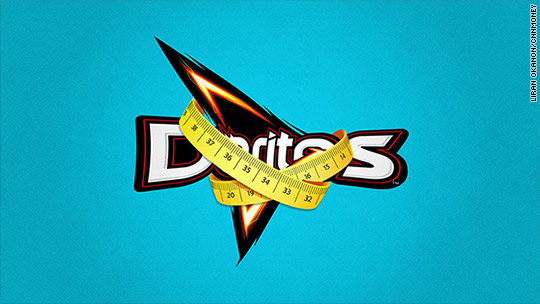 We've seen this trick more than a few times by food and other consumer product companies – shrink the package size and keep prices unchanged. A shifty version of a price increase if you ask us. Why do these companies embark on such a move? Largely because costs are rising, perhaps to the Scare Resource nature of certain commodities or the impact of currency shifts, and their pricing power is limited. We've seen this time and time gain at companies like JM Smucker and a bag of coffee that is no longer a pound in size to cereal from General Mills in tiny boxes. This stealth price increase means buying more to get amounts one might need – good for company sales and profits, but another thorn in the side of the Cash-strapped Consumer.
Mars has cut down the size of the bags of M&M and Maltesers in the U.K., while PepsiCo (PEP) decided to shrink packages of Doritos chips and other products."We have been absorbing rising raw material and operational costs for some time, but the growing pressures mean that we can't keep things as they are," a spokesperson for Mars said Thursday.

A sharp decline in the value of the pound following Britain's vote to leave the EU has pushed up prices of many imported goods, from food to electronics.

The pound has dropped 17% against the dollar since the referendum last June.

Commodities including cocoa are priced in dollars, so British producers are paying more for them. And factory costs have also gone up significantly in recent years.

Mondelez International (MDLZ) sparked outrage late last year after it changed the shape of its popular Toblerone bar. By adding space between the triangles, the company was able to keep the bar's original packaging and length, but reduce the amount of chocolate.

Mondelez blamed rising ingredient prices for the change.
Source: M&Ms and Doritos get smaller in U.K. as Brexit bites prices – Apr. 6, 2017