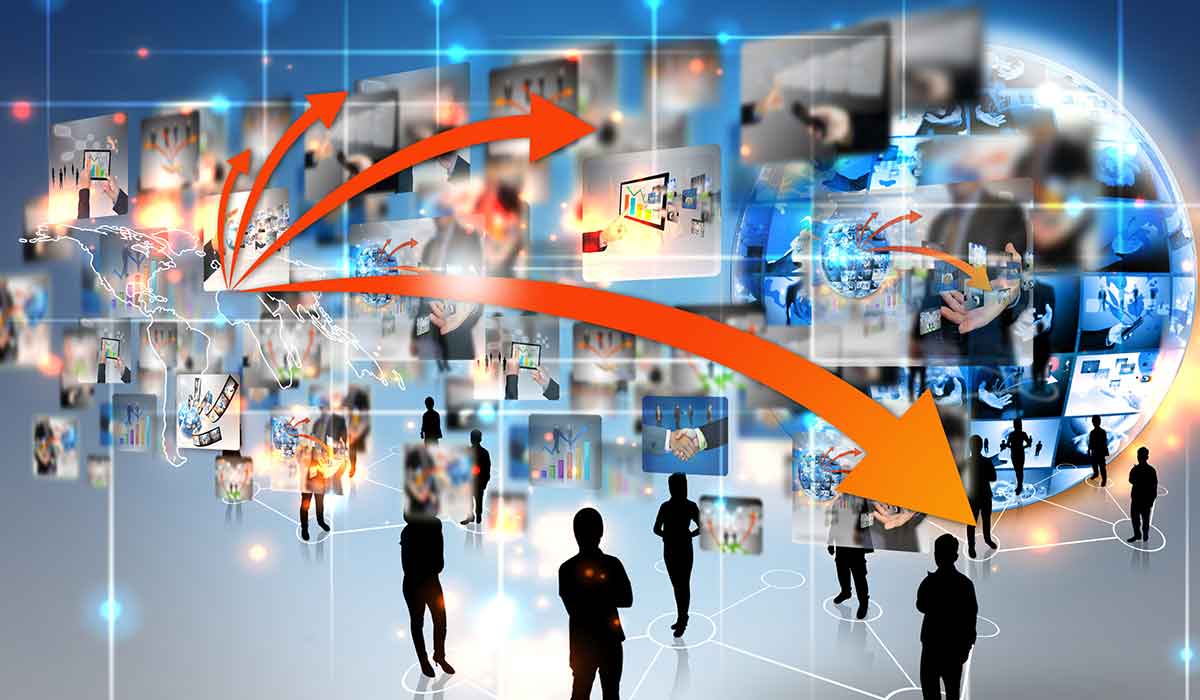 Over the last several years, we've seen an explosion in the number of connected devices people use. While the digital hub remains the smartphone, the growing number of tablets, e-readers, wearables, smart speakers and digital assistants, and various Connected Home applications have led to a surge in data traffic. With the deployment of 5G wireless technology beginning next year and going mainstream in 2020 alongside gigabit internet, we will see yet another explosion in data consumption as the Internet of Things (IoT), Machine to Machine (M2M) and other applications go from beta testing to commercial deployments.
As far as how much data will be created, Cisco Systems says more traffic will be created in 2022 than in the first 32 years since the internet started. That's a powerful tailwind for our Digital Infrastructure investing theme that is being led by our Digital Lifestyle and Disruptive Innovators investing themes.
Cisco foresees a massive buildup of IP traffic – 4.8 zettabytes per year by 2022, which is over three times the 2017 rate – lead by the increased use of IoT device traffic, video, and sheer number of new users coming onboard.

The company also says there will be 4.8 billion internet users by 2022, up from 3.4 billion in 2017. Those predictions are from Cisco's Visual Networking Index (VNI), its annual look at the state of the internet culled from actual network traffic reports and independent analyst forecasts.

Cisco says that since 1984, over 4.7 zettabytes of IP traffic have flowed across networks, but that's just a hint of what's coming. By 2022, more IP traffic will cross global networks than in all prior "internet years" combined up to the end of 2016. In other words, more traffic will be created in 2022 than in the first 32 years since the internet started, Cisco says. (Remember, too, that an exabyte is 1 billion gigabytes and a zettabyte is a thousand exabytes.)

One of the more telling facts of the new VNI is the explosion of machine-to-machine (M2M) and Internet of Things (IoT) traffic. For example M2M modules account for 3.1 percent of IP traffic in 2017, but will be 6.4 percent of IP traffic by 2022, said Thomas Barnett, director of service provider thought leadership at Cisco. By 2022, M2M connections will be 51 percent of the total devices and connections on the internet.
Source: Cisco predicts nearly 5 zettabytes of IP traffic per year by 2022 | Network World