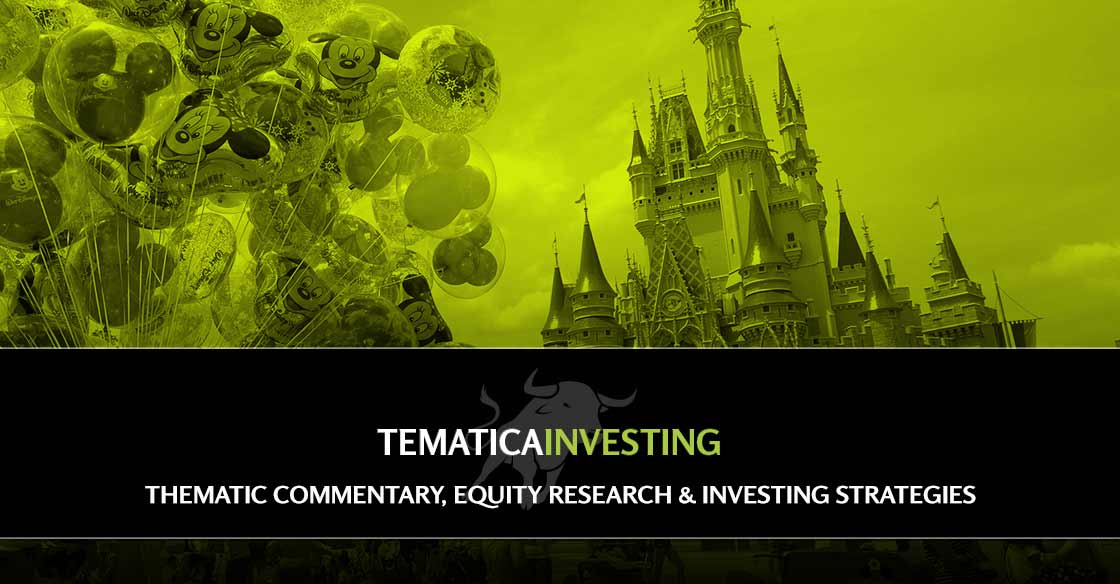 In recent weeks, shares of Content is King company Walt Disney (DIS) have drifted lower as the company shared it is pulling its content from Netflix (NFLX) and embarking on its own streaming services for Disney, Marvel and Star Wars content as well as ESPN. This move brings more than a few questions at a time when candidly there is no clear cut catalyst for the shares. Investors don't like uncertainty and hence the slow drift lower in the shares to the recent $101-$102 level, that is in line with our entry points in the shares, from $110-$111 just over a month ago.
Given new developments that include CEO Bob Iger sharing that Disney's 2017 EPS would be flat year over year, vs. consensus expectations that were looking for year on year growth near 2.5%, and the impact of Hurricane Irma on its Florida operations, we expect DIS shares could come under additional pressure in the near-term. One strategy would be to exit the shares, another is to recognize that in the next few months Disney will once again be back at the box office as well as opening new attractions at is very profitable parks business. As a reminder, the company recently opened Frozen land and is slated to open Toy Story land in 2018 followed by Star Wars Land in 2019. These new and branded attractions are likely to entice former park visitors as well as attract new ones.
As the water and impact of Irma subside, we will look to use any incremental near-term pain in DIS shares to improve our cost basis, remembering the company had a whopper of a share buyback program in place exiting the June quarter. On that corresponding earnings conference call, Disney signaled it would repurchase between $2.2-$3.2 billion of stock in the current quarter. Odds are that effort will help backstop the shares in the coming days. Our bias is to use any pullback that brings the shares closer to the $90 level to improve the positions cost basis. Recognizing the potential impact of Irma, and remaining questions on its proprietary streaming business, however, we are reducing our price target to $120 from $125.
While we expect further near-term disruptions at Disney (DIS) owing to Hurricane Irma, we will remain patient with the shares.
We are trimming our price target to $120 from $125.