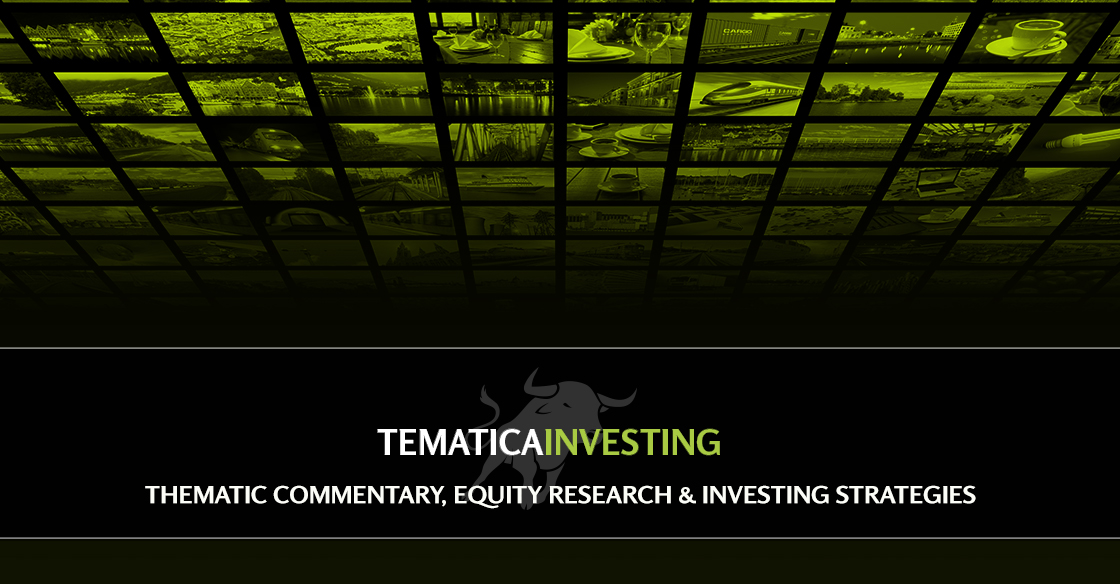 Alphabet Gets Dinged, But Is Already Responding to Advertiser Concerns
The last few days have seen a rating downgrade on Asset-lite Business Model company Alphabet (GOOGL) and its shares to Market Perform from Outperform by Bank of Montreal and a new Hold rating at Loop Capital. Despite the accelerating shift toward digital commerce and streaming content that is benefitting several of Alphabet's businesses, the shares are caught in a push-pull over the recent snafu that placed ads next to what have been described as "offensive and extremist content on YouTube."
We certainly understand that reputation is a key element at consumer branded companies — from restaurants to personal care products and all those in between. As we said previously, we expect there will be some blowback on Alphabet's advertising revenue stream, and some estimates put that figure between $750 million – $1.5 billion, but the fact of the matter is that it all comes down how much time elapses before those consumer branded companies return —they will come back, they always come back to Google.
The good news is Alphabet has improved its ability to flag offending videos on YouTube and has the ability to disable ads. The company is going one step further and is introducing a new system that, "lets outside firms verify ad quality standards on its video service, while expanding its definitions of offensive content."  These new decisions, as well as Alphabet's stepped up action come at a crucial time, given that Newfronts (which is the time when digital ad platforms pitch their tools and inventory) starts May 1. In our view, Alphabet needs to win back advertisers' trust and we're hearing some advertisers that recently pulled their spending, like Johnson & Johnson (JNJ), are already reversing their decision.
The bottom line is while the recent advertising boycott is likely to cause some short-term revenue pain that is likely to be a positive for our Connected Society position in Facebook (FB) shares, the longer-term implications are likely to be positive for Alphabet as these new measures win back companies and provide assurances that their brands are safe on YouTube and other Alphabet properties.
While we see potential upside to our $900 price target, we would caution subscribers to wait for the advertising boycott news to be priced into the shares, something that is not likely to happen fully until Alphabet reports its quarterly earnings on April 27. 
As expected, McCormick Reaffirms Long-Term Guidance, But Its 2H 2017 That Matters
Earlier this morning, ahead of today's investor day, Rise & Fall of the Middle-Class investment theme company McCormick & Co. (MKC) reiterated its long-term constant currency objectives calling for both annual sales growth of 4 to 6 percent and EPS growth of 9 to 11 percent. Coming off of the company's recent quarterly earnings, this reiteration comes as little surprise. What will be far more insightful will be management laying out its agenda to cut $400 million in costs between 2016 and 2019, not to mention more details on how it aims to deliver double digits earnings growth year over year in the back half of this year following its recent quarterly earnings cadence reset.
We continue to like the company's business, which is benefitting from shifting consumer preferences for eating at home and eating food that is good for you as well as rising disposable incomes in the emerging economy. There is little question the company is a shrewd operator that is able to drive costs savings and other synergies from acquired companies. We also like the company's increasing dividend policy, which tends to result in a step up function in the share price.
With just over 12 percent upside to our $110 price target, we need greater comfort the company can deliver on earnings expectations for the second half of the year or see the shares retreat to the $95 level before rounding out the position size in the portfolio. 
For now, we continue to rate MKC shares a Hold.