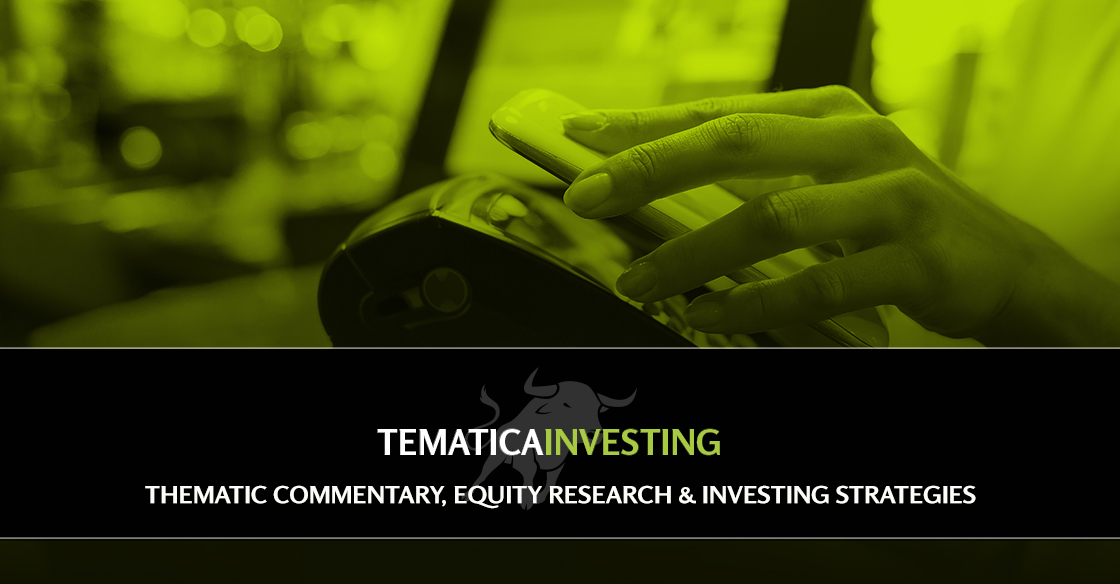 in: Aging of the Population,Digital Infrastructure,Digital Lifestyle,Disruptive Innovators,Guilty Pleasures,Tematica Investing
Tags: Altria, Amazon, AMN, AMN Healthcare, AMZN, Chipotle Mexican Grill, CMG, JUUL, Juul Labs, MO, netflix, NFLX, USA Technologies, USAT
note: no comments
The December quarter earnings season is upon us, and those reports have started on a decidedly mixed front. We've gotten more data pointing to a slowing economy, and the government shutdown continues. As we wait for the pace of earnings reports to move into high gear, the second half of 2018 was home to a number of thematically inspired M&A, and odds are more will be had in 2018. We add back USAT shares to the Tematica Select List and review several of the Thematic Leaders.
read more »