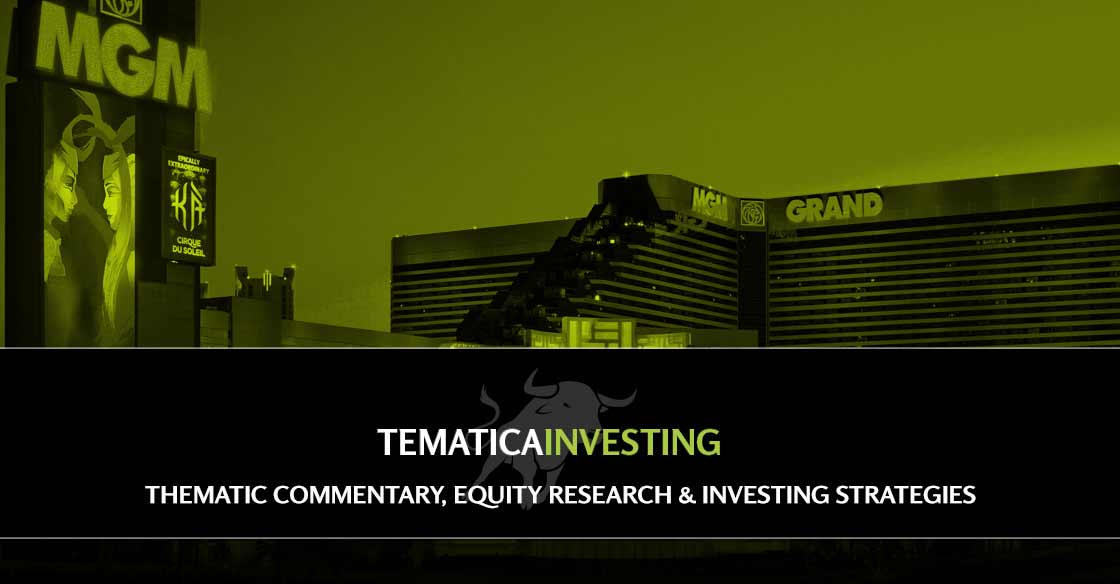 While today marks the start of the 2018 trading year, and as we shared in today's Monday Morning Kickoff (MMKO) it means "back to work" and the resumption of both economic and industry data. Not to be overly repetitive, in that issue of MMKO I detailed the coming economic data I'll be looking at this, but early this morning we received the December report from the Macau Gaming Inspection and Coordination Bureau. Per the report, December gross gaming revenue rose14.6% year over year, but viewed on a sequential basis the month's gross gaming revenue fell 1.5% and more than 22.5% compared to November 2017. For 2017 in full, gross gaming revenue reported by the Macau Gaming Inspection and Coordination Bureau rose more than 19%.
Here's the thing – expectations for December gaming revenue in Macau were looking for a near 20% figure on a year over year basis. Odds are we could see our share price pressure in our Guilty Pleasure holding that is MGM Resorts (MGM) shares given the relative miss. My most thoughts on MGM is we have are in the middle of a seasonally slow time of year for the gaming industry given the holiday season. Furthermore, MGM has several refurbishment projects underway that will last into 1Q 2018, which should improve their competitive position in both Las Vegas and Macau.
We will continue to be patient with the position, as we look for both a seasonal pick up in gaming industry and better-operating metrics for the company in the coming months.
Our price target on MGM shares remains $37; we would look to add to the position closer to $31.