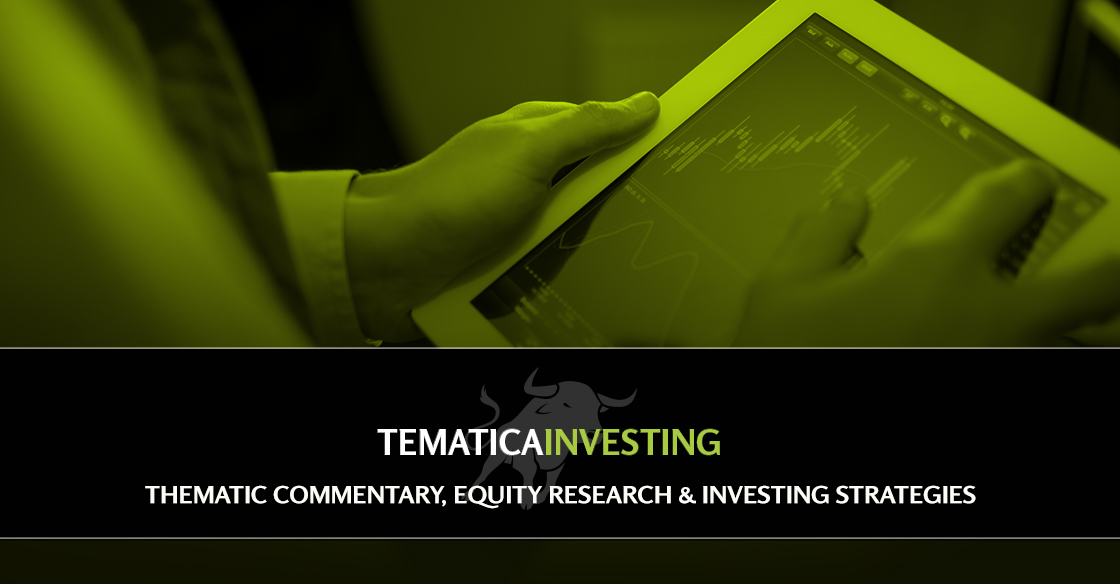 The votes are in … at least the preliminary ones, and they are indicating that activist investor Nelson Peltz lost his bid to win a board seat at Rise & Fall of the Middle-Class contender Procter & Gamble (PG).
As background, Peltz has been calling for further change at Procter, including streamlining its operations and bringing in outside talent. Resistant Procter management has countered, saying doing so would disrupt a turnaround that is already in process and that focuses on strengthening and streamlining the company's category and brand portfolio. The thing is even in the company's June 2017 quarter, its organic growth lagged behind underlying end-market growth and its presence in the increasingly consumer-favored online market was a paltry 5% of total sales for the quarter.
Following an expensive proxy fight over the last few months and with the vote ending rather close, it appears Peltz is not going to give in easily. According to reports, Peltz's firm, Trian Fund Management, is waiting for the proxy vote tally to be certified and then plans to challenge the vote. All in all, this is a process that will extend the story that has taken over the potential fate of Procter & Gamble for at least several days more, if not a few weeks, as the final vote tally is certified.
To put it into investor language, the overhang that has been plaguing the shares over the last several weeks is set to continue a little longer. We're also soon to face earnings that are likely to see some impact from the September hurricanes that put a crimp in consumer spending. Despite the initial post-hurricane bump to spending that benefitted building materials and auto sales during the month, overall September Retail Sales missed expectations. And before we leave that report, once again the data showed that digital commerce continued to take consumer wallet share as it grew 9.2% year over year vs. overall September Retail Sales excluding food services that rose 4.6% compared to year-ago levels.
Let's also keep in mind the upward move in oil prices of late, which led to a 5.8% month over month increase and an 11.4% year over year increase in gasoline stations sales in September. That same tick up in oil prices does not help P&G given that one of its key cost items is "certain oil-derived materials."
This has me cautious on PG shares in the near term, especially with the shares just shy of 23x consensus 2017 expectations vs. the peak P/E valuation over the last several years ranging between 22x-24x. To me, this says a lot of positive expectations have been priced into the shares already, much like we have seen with the overall market over the last several weeks. As we saw this week, even after delivering better than expected bottom line results, shares of Domino's Pizza (DPZ), Citigroup (C) and JPMorgan Chase (JPM) traded off because the results weren't "good enough" or there were details in the quarter that raised concerns. We continue to think the upcoming earnings season is bound to add gravity back into the equation and could see expectations reset lower.
Here's the thing: I think P&G has a bigger issue to contend with. I've been thinking about this comment made during the June 2017 quarterly earnings call by Proctor & Gamble's CEO David Taylor:
"We're working to accelerate organic sales growth by strengthening and extending the advantages we've created with our products and packages, improving the execution of our consumer communication and on-shelf and online presence, and ensuring our brands offer superior consumer value in each price tier we choose to compete." 
There was the talk of innovation, but it centered on packaging innovation and product innovation of yore, but little on new product innovation. There was also much talk over advertising prowess, but as someone who has watched many a Budweiser (BUD) commercial and chuckled as I drank another adult beverage, I can tell you advertising can only cover for a lack of product innovation for so long.
I'm a bigger fan of companies that are innovating and disrupting like Amazon (AMZN) and Universal Display (OLED) — both of which are the Tematica Investing Select List. In my book, packaging is nice to have on the innovation front but isn't always needed. Perhaps this lack of innovation and disruptive thought explains why the company has been vulnerable to the Dollar Shave Club as well as Harry's Razors, both of which have embraced digital commerce as well as cheaper-by-comparison subscription business models while also expanding their product offerings.
If that's the kind of transformation Nelson Peltz is talking about, that is something to consider. And yes, I get my razors from Dollar Shave Club, not P&G.