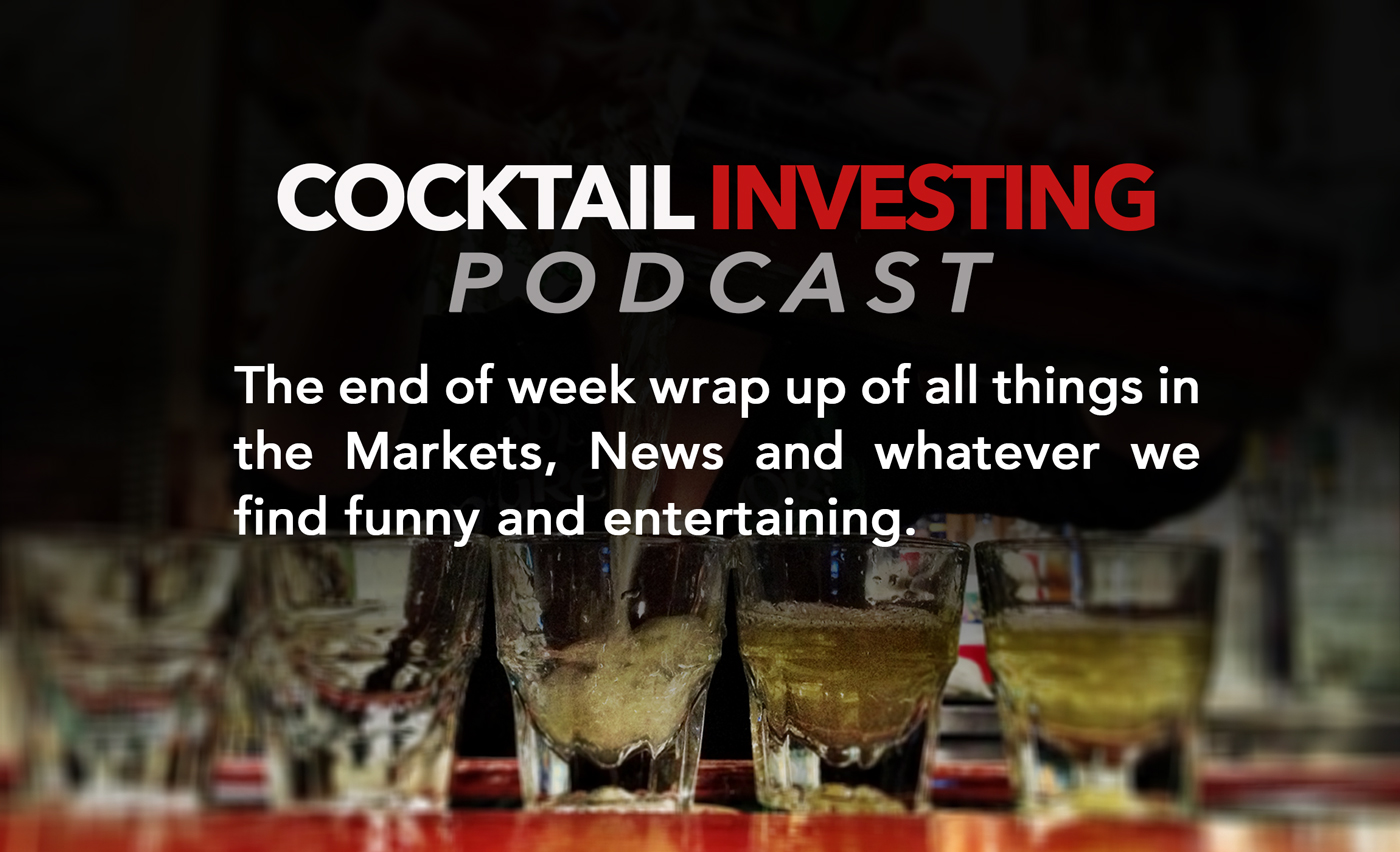 Tags:

ALDI, Amazon.com (AMZN), Apple (APPL), AT&T (T), Boeing (BA), Comcast (CMCSA), Costco (COST), Dycom (DY), Facebook (FB), Goldman Sachs (GS), Lidl, McDonald's (MCD), Snap (SNAP), United Parcel Service (UPS), Verizon (VZ), Walmart (WMT), Wegmans Food Markets
note: no comments
In this week's program, Tematica's cocktail mixologists, Chris Versace and Lenore Hawkins talk about everything from the market's reaction to Trump's speech before Congress to the widening divide between the real hard economic data reports coming in, (spoiler alert – not so hot) and the softer sentiment reports which are on fire, as well as the latest Thematic Signals. From mobile carriers moving more and more into content in our Connected Society in which Content is King to McDonald's experimenting with different delivery models for our Cash Strapped Consumer who is eschewing quick service restaurants, preferring Foods with Integrity.
This week we saw the wind down to the December quarter earnings season, Trump's first speech before Congress and Amazon Web Services wreaked havoc on businesses far and wide when it went down. Snap, the parent company of Snapchat, traded publicly for the first time and despite iffy fundamentals, the share price jumped up dramatically.
January's real personal income growth weakened materially while real spending growth was the weakest since 2009 – not exactly consistent with the jubilant headlines. It also raises questions for our consumer spending led economy. With signs of inflation picking up both in and outside the US per February data from Markit Economics and ISM, the Fed is looking more like it will hike in March, despite their recent Beige book being full of terms like "modest", "moderate", "mixed" and subdued" – go figure.
McDonald's is looking to offer mobile ordering alongside curbside pickup as it experiences declining foot traffic and same store sales. As we share on the podcast, we think embracing technology is not going to get at the heart of McDonald's problems.
Mobile carriers are finding more and more they need to feed their networks with content as more than 80 percent of 18 to 34-year-olds in the U.S. use mobile platforms to consume content, spending more than two hours on average every day viewing videos or using apps. We think this is bound to result in a boom for the eye-glass and contact lens industry in a few years time – we're only half kidding.
If that all wasn't enough, we had the great pleasure of speaking with Chieh Huang, CEO of our latest online shopping obsession, Boxed.com. In just four years Chieh and his team have grown the business from operating out of Chieh's garage to now generating over $100 million in revenue while getting their products to 96 percent of their customers in just two days or less. We spoke with him about just how his team has generated such stellar growth and his insights into the incredible level of pain we see in the retail sector. We couldn't have enjoyed ourselves more talking with a guy who is deep in the thick of a Disruptive Technology with a compelling offering for the Cash Strapped Consumer in our Connected Society.
Companies mentioned on the Podcast
ALDI
Amazon.com (AMZN)
Apple (APPL)
AT&T (T)
Boeing (BA)
Comcast (CMCSA)
Costco (COST)
Dycom (DY)
Goldman Sachs (GS)
Facebook (FB)
Lidl
McDonald's (MCD)
Snap (SNAP)
United Parcel Service (UPS)
Verizon (VZ)
Walmart (WMT)
Wegmans Food Markets