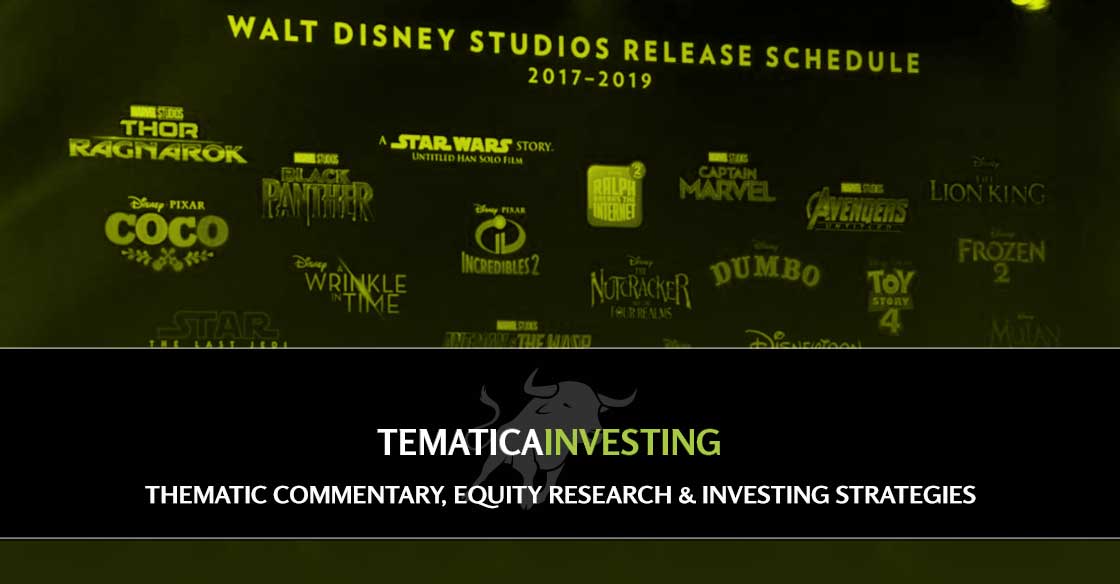 Over the weekend, The Walt Disney Co (DIS) held its latest D-event, which is the company's showcase of new movie trailers and announcements. This year at D23, Disney shared what's up and coming for both its animated as well as live action movies. For those of us that have been paying attention, there was only modest new news, but the event did solidify our view that 2017 is a transition year for the company's core film business.
As a reminder, the film business and its tent-pole properties serve as a key force behind Disney's other businesses as the management team at this Content is King investment theme company are magicians at extending the influence of a movie from the big screen into licensed merchandise, theme park attractions and other content spin-offs and sequels. As we move deeper into 2017, we continue to expect the transitory nature of the film business to disappear, which sets the stage for a more robust 2018 for Disney and its shares.
Now let's review what Disney shared over the weekend breaking it down into two categories – animated and live action films. On the animated side, Disney discussed Toy Story 4 (June 2019), Wreck It Ralph 2: Ralph Breaks the Internet (November 2018), Coco (November 2017), a new short film Olaf's Frozen Adventure as well as Frozen 2 (November 2019) and The Incredibles 2 (June 2018). Additionally, there was a clip from an untitled project, simply referred to as: "The Untitled Pixar Film That Takes You to A Suburban Fantasy World", which isn't projected to see screens until 2020 or 2021. On the live-action side of the movie slate, fantasy film A Wrinkle in Time with Oprah Winfrey and Ava DuVernay (March 2018), Star Wars: The Last Jedi (December 2017), and Avengers: Infinity War (2018).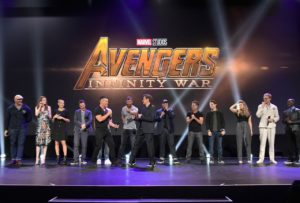 Per reports following the event, the teaser trailer for the next Avengers movie stole the show. This coming weekend, we should get more details if not buzz over that movie when Disney holds it Marvel panel at the San Diego Comic-Con.
Yes, after a somewhat slow 2017, it's looking like Disney is once again going to wow at the box office.
While we are on the subject of Disney, like many other cable channel operators it has been contending with not only cord cutting, but new "skinny bundles" that are now being offered, moving away from the 250-plus pay-TV bundles that have been the standard the past two decades. In the coming quarters, Disney will be renegotiating contracts with cable operators, and we suspect it will look to offset subscriber declines. As you can imagine, we will be listening closely to these negotiations and what they likely mean for revenue and profits coming out of Disney's ESPN unit. The first of such negotiations will be with Altice USA (ATUS) when its contract expires this fall.
We acknowledge that DIS shares are likely to be range bound for the next few months until the company's main content driver, the box office kicks back into gear. Let's remember, Disney has an ample share buyback program in play and the cash flow as well as the balance sheet to fund it. We will continue to be patient, being reminded in the process by Netflix's (NFLX) 2Q 2017 results that consumers flock to content or as we like to say, Content is King.
Our price target on DIS shares remains $125, which offers 18 percent upside from current levels.