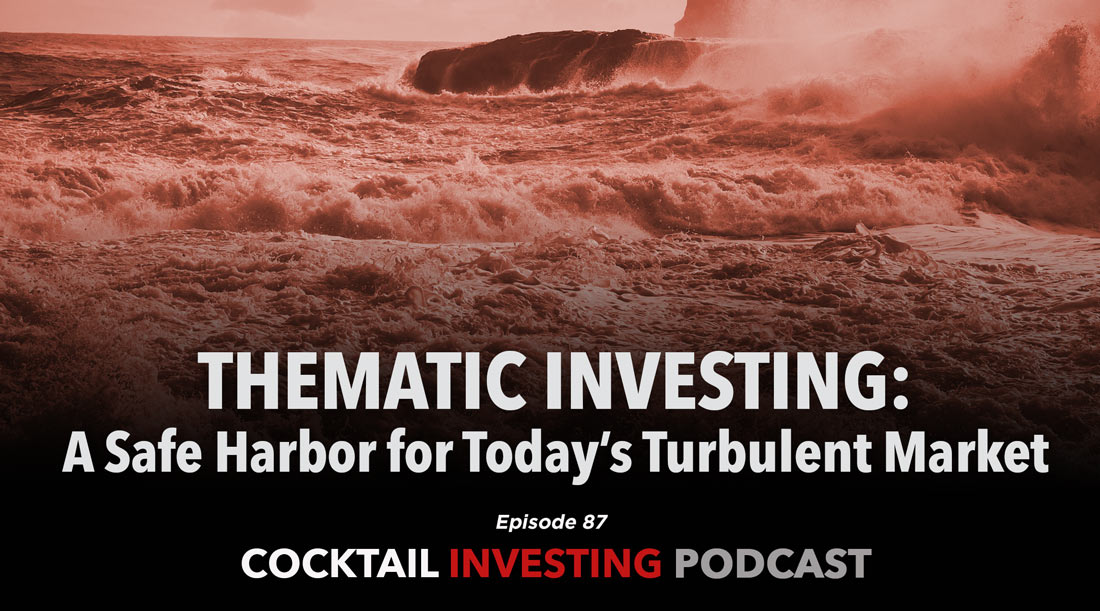 Amid what is supposed to be relatively quiet Thanksgiving holiday week for the stock market and investors, the trials and tribulations of the last few weeks have continued focusing rather intently on the technology sector these last few days. Amid the sea of red, the questions most investors are asking are – What is going on? What do I do next?
We talked about what is going and what most investors are missing in last week's podcast, and in terms of what to do, we're digging into the podcast archives to present a conversation between Tematica's Chief Macro Strategist, Lenore Hawkins, as she has Tematica's Chief Investment Officer, Chris Versace, through the ins and outs of thematic investing. At the heart of thematic investing is recognizing the tailwinds associated with the changing landscapes that are in and around us everyday. As we give thanks this week and reflect, it seemed like a good time to revisit this podcast and what makes our thematic investing lens shine. As you finish listening to this, you may want to dive into some recent Thematic Signals, the thematic sign posts we share each and every week as well.
We'll have a new podcast next week, and for those that are anticipating the Black Friday to Cyber Monday kick off to the 2018 holiday shopping season, we'd encourage you to listen to our podcast with the National Retail Federationin which we dig into not only how much consumers are likely to spend this holiday season, but where and on what.
Have a topic we should tackle on the podcast, email me at cversace@tematicaresearch.com
And don't forget to subscribe to the Cocktail Investing Podcast on iTunes!
Resources for this podcast: