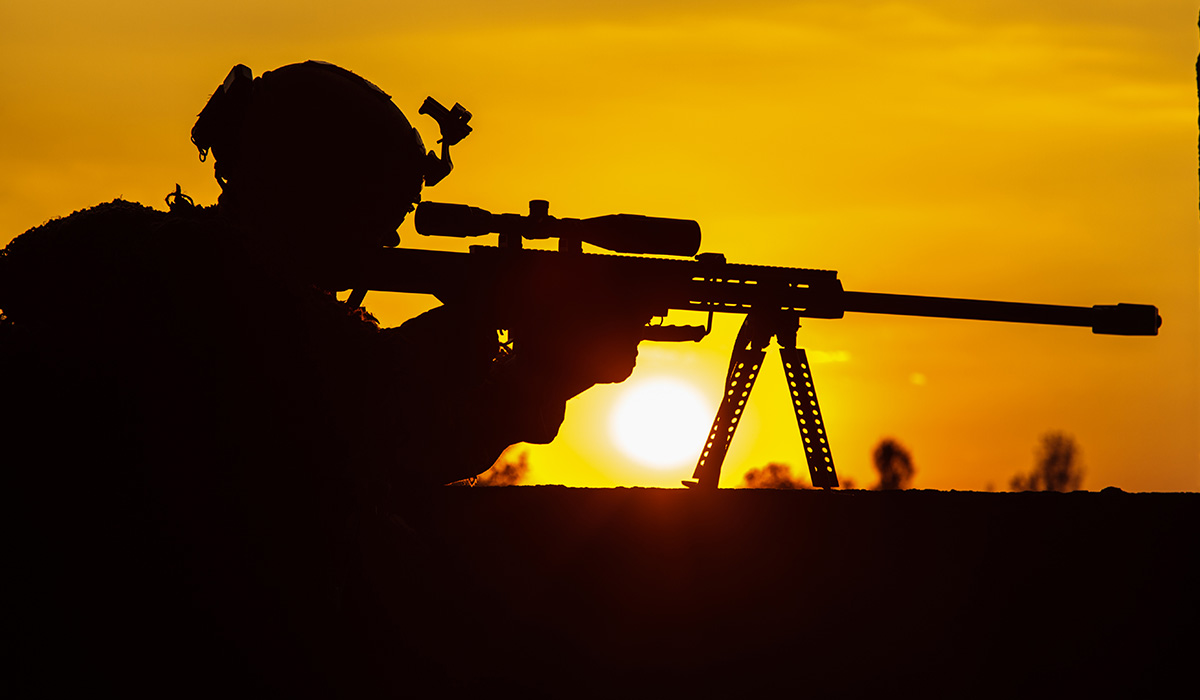 Whether it's being driven by on-going concerns of ISIS, other instability in the Middle East, domestic terrorism, cyber terrorisum or just the need to upgrade and update military operations with the latest and greatest of technology, there is boom going on in the defense space across the globe:
Analysts unveiled their study, titled "The Military Balance 2019," on the sidelines of the Munich Security Conference on Feb. 15. The report has the United States leading worldwide defense spending with $643 billion in 2018, a 5 percent jump compared with the previous year. The figure means the country accounts for almost half of all global defense increases seen in 2018, measured in constant 2010 dollars, according to the IISS analysis. Military spending by European NATO members totaled $264 billion in 2018, a 4.2 percent increase over the prior year. For comparison, China is thought to have spent $168 billion last year, an increase of 6 percent, while Russia is listed fourth in the country ranking, at $63 billion, behind Saudi Arabia's $83 billion. The average rate of defense spending across Europe stood at 1.37 percent of gross domestic product in 2018, a benchmark that has hovered in the 1.30ies over the past several years.
Source: Sphere of influence: US military budget drives arming of the West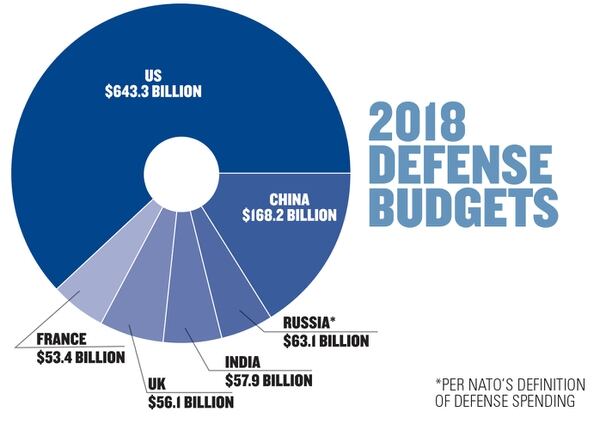 Those numbers quoted above for Europe are, of course, still short of the 2 percent of GDP target President Trump set for European NATO members back in 2018 — a number he demanded they meet by 2024. So there is still room to grow. This is a strong tailwind for the defense contractors that are part of Tematica's Safety & Security investment theme, in particular for U.S. defense contractors who saw sales of U.S. military equipment to foreign governments rise 33 percent to $55.6 billion in the fiscal year ended Sept. 30, 2018.