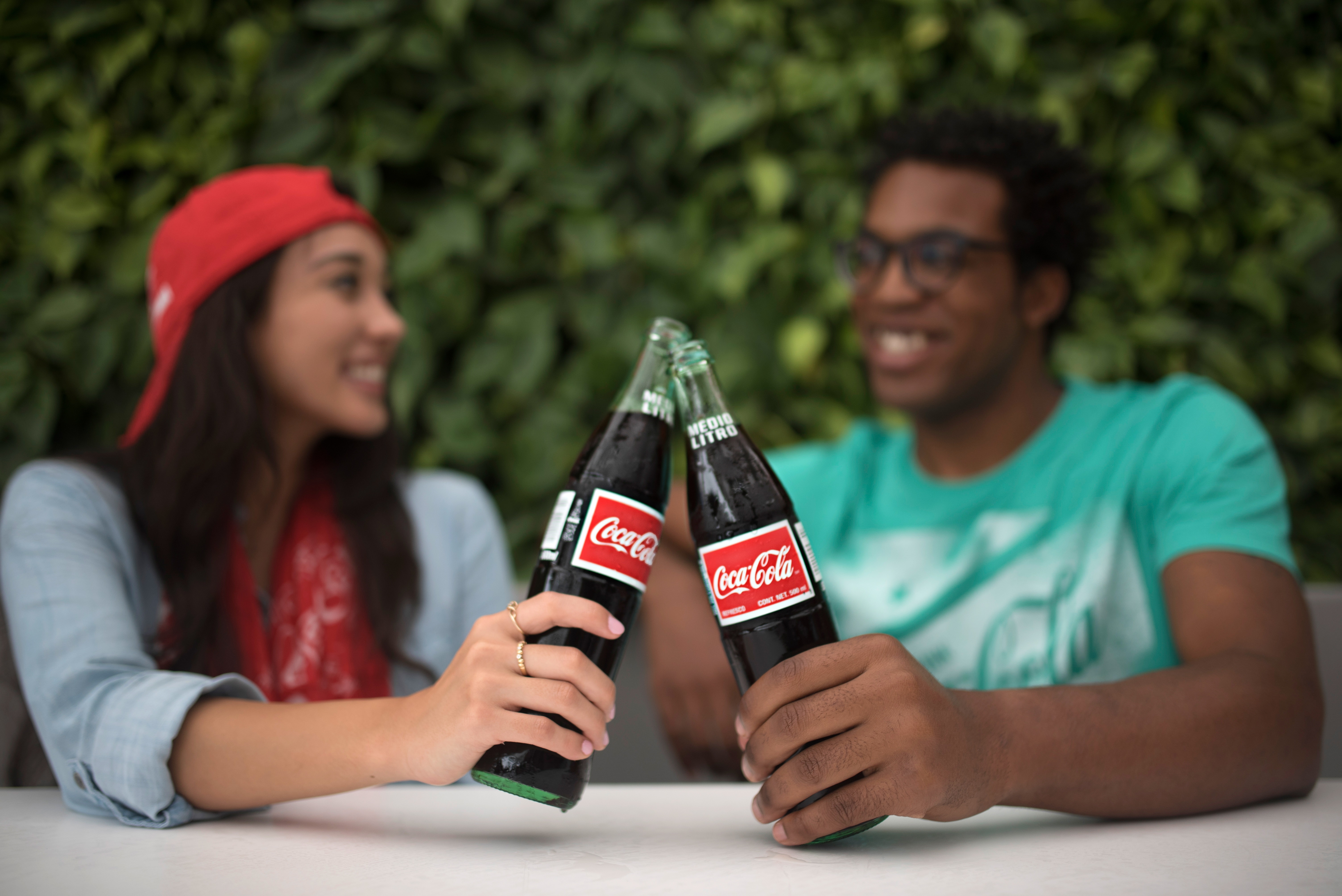 This past week, the Coca-Cola Company announced six new products to its beverage lineup, a lineup that has seen quite the evolution over the past decade as the company has shifted its strategy towards including more "healthy" and "natural" options to its brand portfolio. The proof of that transformation can be seen simply in the venue chosen by the traditionally sugary beverage company — the Expo West Natural Food and Beverage show in Anaheim, California.  As the leading natural, organic and healthy product show, Expo West spans the entire Anaheim Convention Center and brings together the manufacturers and distributors of the latest products that are at the forefront of our Cleaner Living investment theme. Image the largest Whole Foods store you've ever walked into . . . and increase it by 1,000 percent!
The fact that Coke was even attendance at the event speaks volumes, and the fact that it used this event to launch six new additions to its beverage line-up reflects where it sees the market heading:
Coca-Cola Company is set to unveil six new products at the Expo West Natural Food and Beverage Trade Show in California, including its "Smoobucha" and "Honest Tea" drinks. The unveiling is part of the drinks giant's "total beverage strategy" that was announced in 2017. According to the Atlanta Business Chronicle, the new beverages feature healthier flavor combinations that cater to a generation in search of more nutritious food and drink options. Among the new products, Coca-Cola will unveil is the Smoobucha, a smoothie-kambucha combo drink that was created by Odwalla, the provider that Coca-Cola Co. acquired back in 2011. This drink combines pasteurized kombucha with healthy smoothies that come in three flavors: apple & greens, berry & ginger, and citrus & guava.
Source: Coca-Cola 'Total Beverage Strategy' Exhibit At California Expo Includes 'Smoobucha' and 'Honest Tea' : Global : Business Times