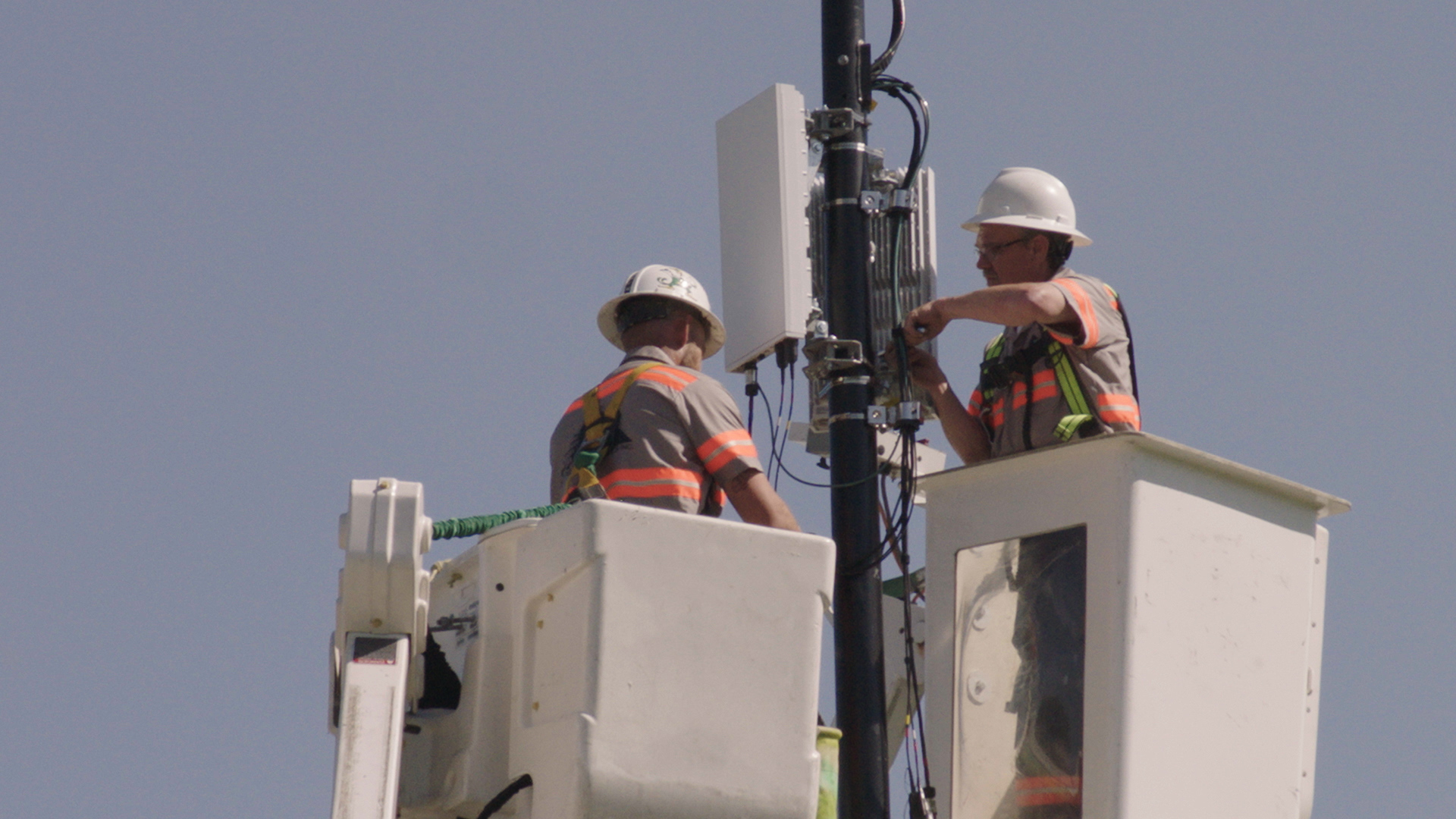 We are on the cusp of seeing 5G network service being deployed, just not in the application that many of us would expect. That's right, not the smartphone but rather for in-home wireless service and it's from Verizon. Pretty interesting given that Verizon mostly stopped expanding FiOS fiber-to-the-home service in 2010 and since then has been focused on completing existing builds. Of course, rather than laying fiber to every home, a wireless 5G in-home service is far less costly to deploy and with speeds rivaling its wired speeds ranging from 100 to 500 Mbps vs. 300 Mbps to peak speeds of nearly 1 Gbps it looks to be an optimal solution as Verizon looks to combat Comcast and other cable providers.
Verizon's 5G broadband internet service will go live later this fall, with installations starting on October 1st in Houston, Indianapolis, Los Angeles, and Sacramento, the company announced today. This marks the first 5G commercial service to launch in the US, and it sees Verizon make good on its promise to do so in November 2017. Verizon is calling it simply 5G Home, quoting "typical speeds" of 300 Mbps and peak speeds of nearly 1 Gbps, depending upon location.

This isn't true mobile 5G, which will be the more impactful rollout of the new internet speed standard that was finalized last December when all networks and phone manufacturers support it. But theoretically, it should bring faster broadband speeds for home internet that are on par with, or at least in the range of, gigabit fiber networks. It also helps Verizon in its rollout of mobile 5G in the future, which will involve a dizzying number of different technologies, hardware, and partnerships to get off the ground.

It will cost $50 a month for existing Verizon Wireless customers, and $70 for non-Verizon customers. If you're one of the first members to sign up for the service, Verizon will sweeten the deal with free router installation, three months of complimentary service, a free Chromecast or Apple TV 4K, and three months of free YouTube TV. According to Verizon, the service will be up and running once installation is complete.
Source: Verizon will launch 5G home internet service starting October 1st – The Verge