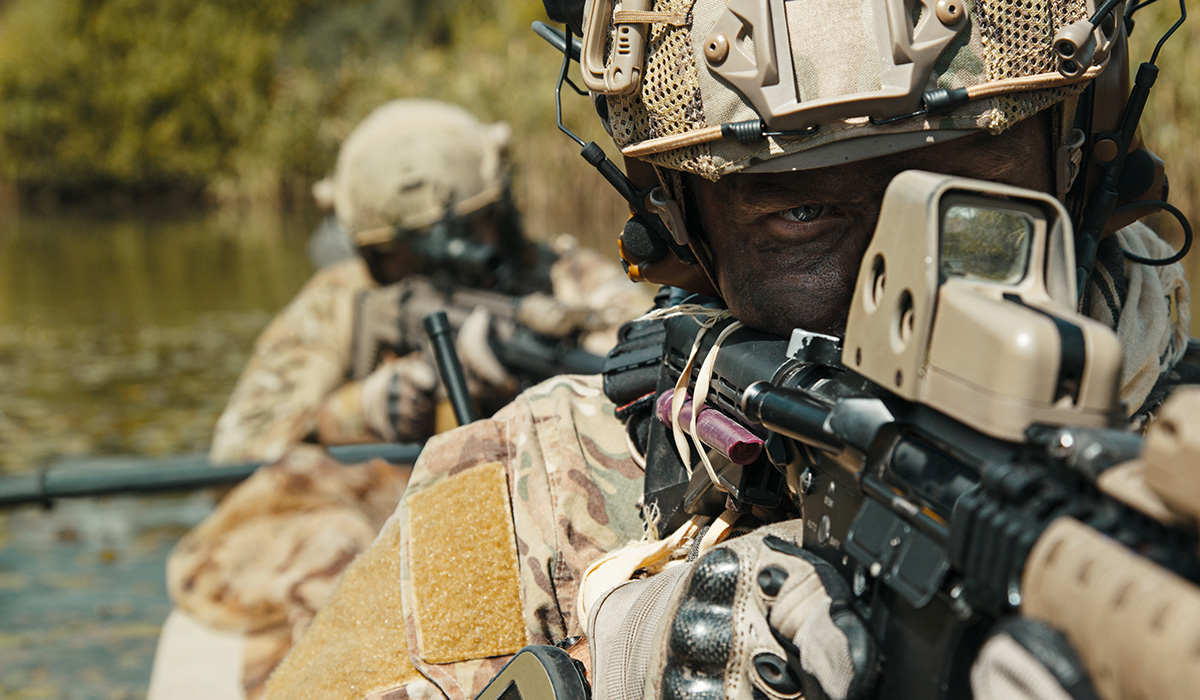 When it comes to our Safety & Security investing theme, it's true that cyber-related crimes and subsequent calls for spending tend to get the bulk of the headlines, but there are several other aspects to it as well. This week Washington approved a defense spending measure to direct more than $670 billion towards a wave of Defense Department increases for the 2019 fiscal year. While those companies that range from Lockheed Martin to Northrop Grumman are also investing in their cyber capabilities, this spending directive paves the way for greater military spending on equipment, and weapons, which should provide a hefty boost to those programs traditionally associated with the US armed forces.
House lawmakers on Wednesday overwhelmingly passed a $674 billion defense appropriations measure that President Donald Trump has promised to sign, ending any last-minute drama about a possible government shutdown.

The defense appropriations bill has more than $606 billion in base defense spending and nearly $68 billion more in overseas contingency funds, in line with White House requests and spending targets outlined in the annual defense authorization bill approved earlier this summer.

Operation and maintenance spending totals $243.2 billion of the defense total, and research and development efforts another $96.1 billion. Defense health and military family programs would receive $34.4 billion.

Beyond the 77 F-35 Joint Strike Fighters authorized by the 2019 defense policy bill, the spending bill added another 16 for a total of 93. The decision comes as the Pentagon is expected to decide next month whether to move the aircraft into full-rate production.

The Navy's shipbuilding account got a $2.2 billion boost over the $21.9 billion it asked for, including a 33rd, 34th and 35th littoral combat ship, three more than the 32-ship requirement set by the Navy.

Amphibs also fared especially well, driven both by Congress' desire to push the Navy to a 355-ship fleet as fast as possible and by the evolving role played by amphibious ships in the Navy's strategic thinking.

Army weapons and munitions technology development would get a big cash injection, with a $343 million boost over the Army's $40.44 million request for research, development, technology and evaluation dollars for weapons and munitions technology.
Source: No shutdown: House finalizes FY19 military budget, and Trump drops his opposition