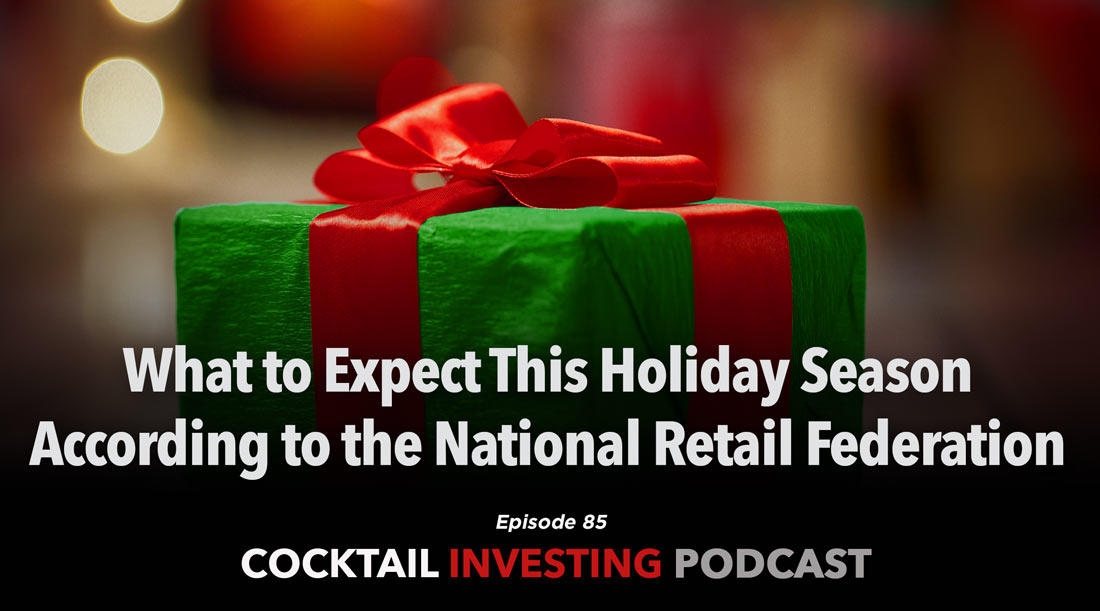 As we push past Halloween and focus on the upcoming holidays, this week we're joined by Katherine Cullen from the National Retail Federation to hear about what her organization expects for retailers during this year's holiday shopping season.
While we've all heard the "death of the mall" mantra ad-nauseum, Katherine shared with us that this declaration warrants a Mark Twain style response. While e-Retailing spend as a percent of the consumer's pocketbook is nearly equal to that for brick and mortar retailers, the NRF's findings show 50% of those shopping online say they will pick up their purchases in-store. As for convenience, free shipping has become the ATM of online retail – a must-have rather than a nice-to-have. We saw more evidence of that this week when Amazon announced free shipping on all US holiday orders, a move designed to thwart Target and others that are offering free two-day shipping on all orders from November 1 to December 22.
When it comes to the experience, retailtainment has evolved as a way to draw consumers in to compete on more than just price or convenience.  From in-store events, give-aways and parties, retailers and mall operators are getting creative to lure shoppers this holiday season.
As for how much consumers are expected to spend, the NFR survey found that on average, the 7,313 respondents to their survey expect to spend 4.1% more this holiday season than last which translates into over $1,000 on gifts, food decorations, greeting cards and the ever-popular self-gifting. Katherine also gave us her take on what would be this year's hot gift. Chris, eternally the trendsetter, already has it and agreed wholeheartedly.
Have a topic we should tackle on the podcast, email me at cversace@tematicaresearch.com
And don't forget to subscribe to the Cocktail Investing Podcast on iTunes!
Resources for this podcast: