Tematica Research Membership:
For Experienced Individual Investors and Financial Professionals
THEMATIC MARKET & ECONOMIC INSIGHTS
Understanding the Ins and the Out of Thematic Investing!
What is Thematic Investing &
Why It Beats Sector-Based Investing
The thematic discipline utilized by Tematica across its research, economic commentary and portfolio construction is the culmination of the more than 25 years Chief Investment Officer Chris Versace spent analyzing industries and companies in a variety of roles as an equity analyst, portfolio manager, investment banker and strategic consultant serving both individual as well as institutional investors.
PREMIUM MEMBERSHIPS
Tematica Membership
The Only Way to Outperform the Market Is to Stop Following the Herd
If you are looking to outperform the overall market — and who isn't looking to do that? — then mimicking the same strategies used by the rest of the Wall Street herd is only going to result in performance that is still inside the pack. Designed for experienced individual investors and financial advisors, the Tematica Research Membership provides access to our latest thematic investing strategies, trading ideas, and analysis of the most pressing developments that drive both our thematic perspective.
When you become a member to Tematica Research, you are plugged into the world of thematic investing. Posted on our mobile responsive website and emailed directly to your inbox, each week you'll receive a stream of insights, strategies, and actions you can take to break free from the herd and its out-dated sector approach to investing and truly begin to outperform the market.
The proof, as they say, is in the pudding, which is why WE'RE WILLING TO PUT OUR MONEY WHERE OUR MOUTH IS WITH A 14-DAY FREE TRIAL*
Tematica Select List
Culled from across our 17 investment themese, the Select List contains those positions that have our highest rating. This is determined by the strenght of the thematic tailwinds behind each position, as well as the current risk-to-reward profile given current market conditions.
Tematica Investing Weekly Update
Weekly summary of the markets and the positions currently on the Tematica Investing Select List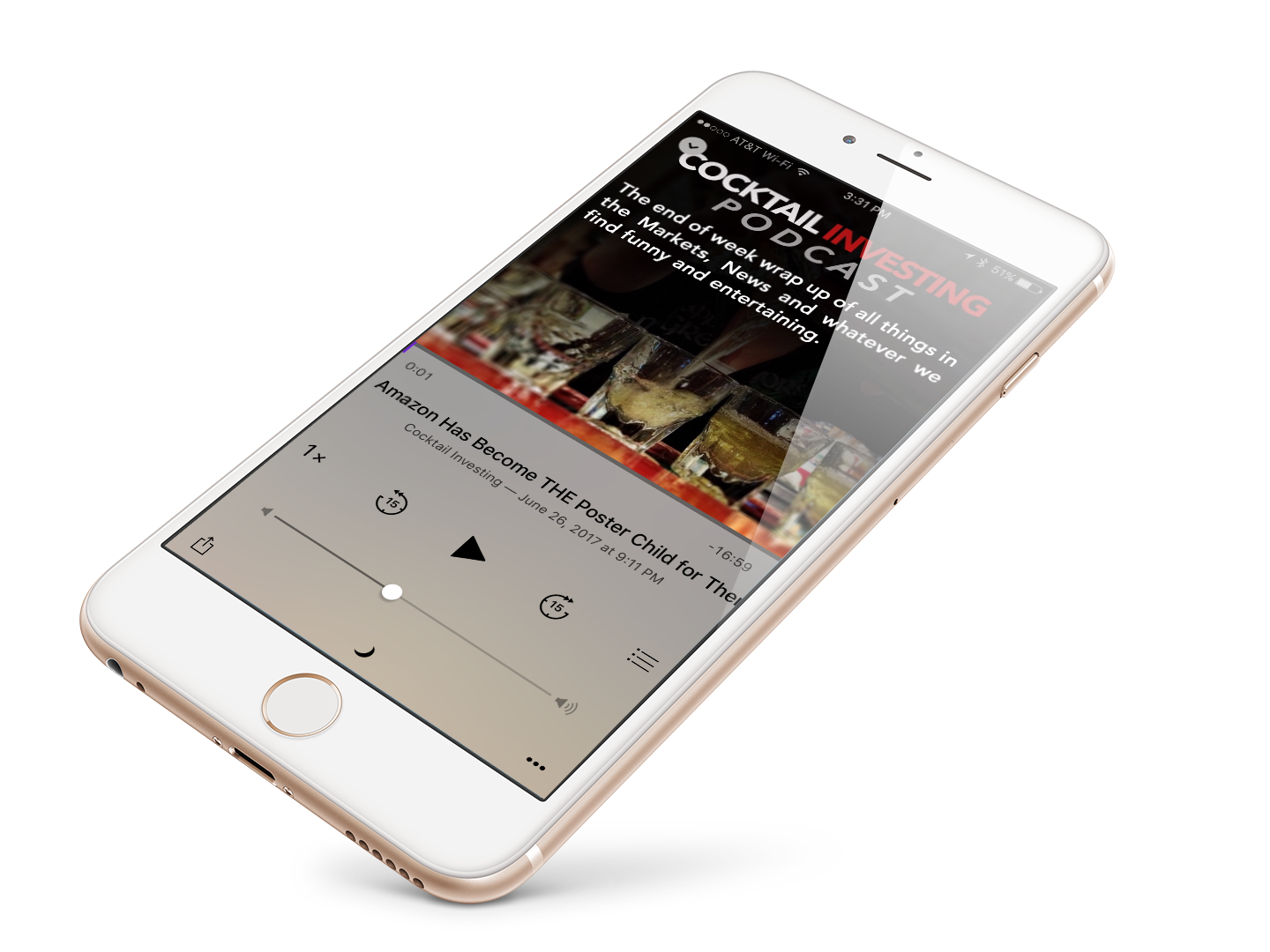 Cocktail Investing Podcast
In keeping with our thematic perspective, each week hosts Tematica Chief Investment Officer Chris Versace and Chief Macro Strategist Lenore Hawkins distil the key signals to watch when it comes to investing and the economy. If that sounds a little dry, we agree, which is why we'll mix in some fun, laughs and good humor along the way to make things entertaining and hopefully interesting.

Questions? We are ready to help you with whatever you need. (571) 293-1977