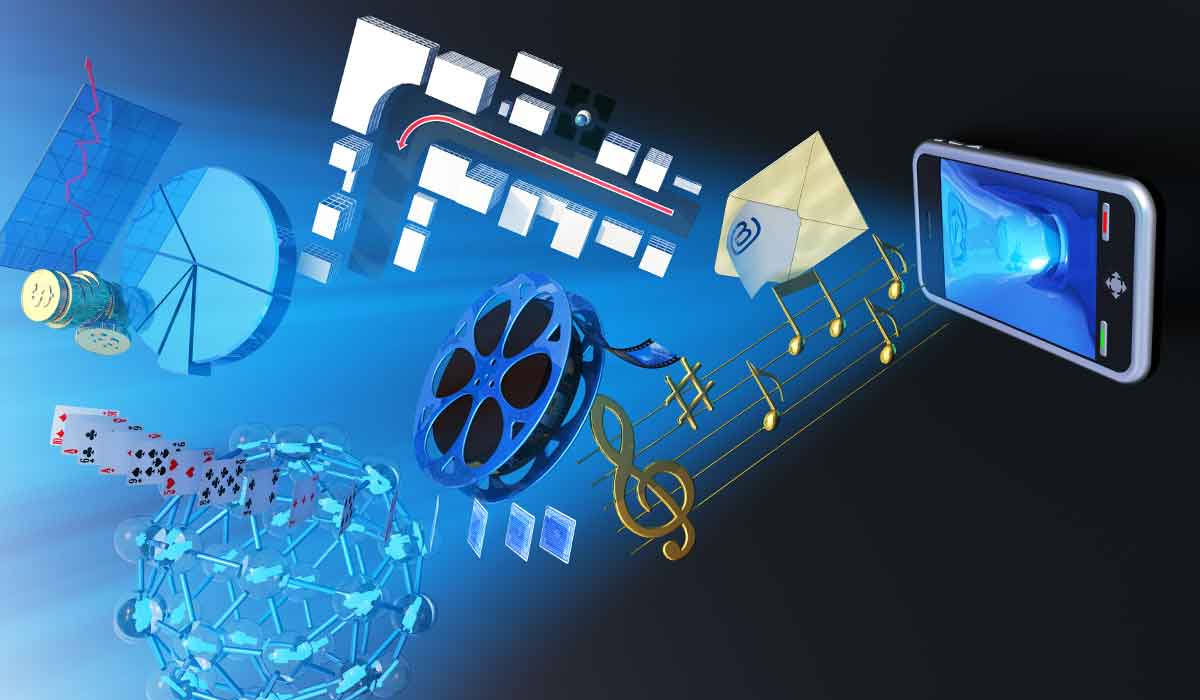 The cover story on the August 5, 2019 issue of Bloomberg Businessweek features some colorful helmets from Netflix (NFLX), Disney (DIS), Amazon (AMZN), HBO (T) and Hulu (which is essentially a part of Disney now) with the headline "It's showtime." The issue and the ensuing article are of course talking about the ensuing video streaming war to be had, which could likely change the playing field for that aspect of our Digital Lifestyle investing theme.
If like me you managed to find an actual print copy of the issue, on page 11 the title of the corresponding article is "All over but the streaming" and the authors correctly call out the coming streaming video war as resembling The Hunger Games.
Here's how the article starts:
Anyone who wants to watch a dramatic, treacherous race in the months ahead should check out the escalating competition in the world of streaming video-on-demand TV. It promises to be the media industry's equivalent of the Badwater Ultramarathon, the annual spectacle in which a steely group of endurance athletes gather in the arid lowlands of California and race uphill on foot for 135 miles. In the summertime. In Death Valley.

By this time next year, AT&T's WarnerMedia division, Comcast's NBCUniversal, Walt Disney, and Apple will all have released sinewy new streaming video services, taking on the existing ones from Amazon.com, CBS, Hulu, and Netflix. It's unlikely that any of these media and tech giants will escape this looming showdown unscathed.
As I see it, there are really several things going on:
No question about it, the competitive landscape is tightening, and it means more choices for consumers.
More choices mean we are likely facing a content war that will in all likelihood result in lower quality content being created simply to fill the streams.
A content war means we can expect more content to head back to those that created or own it. Disney is doing this with its Marvel movies and Netflix, NBC Universal is doing this ahead of launching its own streaming service. Time Warner is starting to do this with its DC Comics content that has aired on the CW and enjoyed a close relationship with Netflix… and so on. More content removed, means more money needs to be spent on replacing it.
A content war also means good content will get more expensive, and with Apple reportedly spending up to $15 million per episode for some of its programming, it means a company will need a big budget to compete.
That's the big question as all these service roll out, and the initial Disney+ price point of $6.99 per month caught many off guard, especially since it is substantially lower than Netflix.
A number of streaming entrants have businesses other than streaming, which should allow them to invest as well as compete in the streaming market. AT&T has its core mobile business; Amazon has its retail juggernaut and Amazon Web Services; Disney has its parks, licensing and content business as well as a robust character library. Netflix has…. Netflix, which means that unlike the others it relies entirely on its streaming video service to compete and to fund its content creation.
And those are just the obvious points.
Do I think Netflix's days are over? Will it become the Myspace of streaming video services?
Hard to tell, but I think we can agree Netflix will face far tougher days ahead compared to the ones it has already seen, while the newcomers enjoy a valuation reset should their streaming video services capture subscribers.
Make no mistake it will be a tricky battleground that will require continual reinvestment. I say this given the following findings from Park Associates:
Not bound by long-term contracts, streaming subscribers can easily be lured away. In surveys, Parks Associates found that 28% of consumers said they have subscribed to a streaming service to check out just a single title.
This of course raises the question over Netflix lacking other businesses to drive profits and cash flow so it too can continually reinvest in its streaming content library. If Netflix has to respond with subscription price cuts, it more than likely means tapping its balance sheet yet again, which will impede profits from falling to the bottom line.
It's going to get tricky, but most changing landscapes usually are.
Source: The Streaming Video-on-Demand War Is Going to Get Bloody – Bloomberg
Other signals the Tematica Team has been reading: