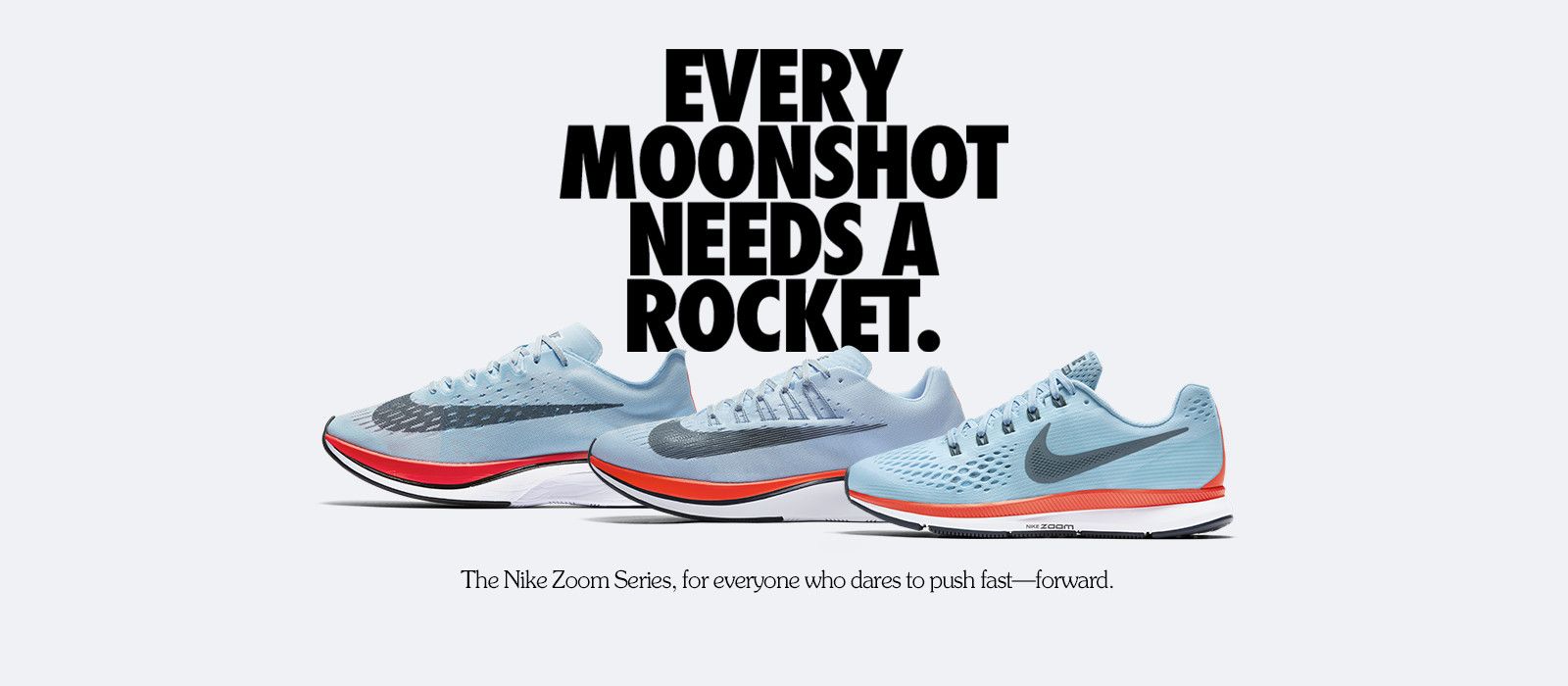 NIKE, Inc. (NYSE: NKE) today introduced the Consumer Direct Offense, a new company alignment that allows Nike to better serve the consumer personally, at scale. Leveraging the power of digital, Nike will drive growth—by accelerating innovation and product creation, moving even closer to the consumer through Key Cities, and deepening one-to-one connections."Through the Consumer Direct Offense, we're getting even more aggressive in the digital marketplace, targeting key markets and delivering product faster than ever."Tweet this"The future of sport will be decided by the company that obsesses the needs of the evolving consumer," said Mark Parker, NIKE, Inc. Chairman, President, and CEO. "Through the Consumer Direct Offense, we're getting even more aggressive in the digital marketplace, targeting key markets and delivering product faster than ever."
Source: NIKE, Inc. Announces New Consumer Direct Offense: A Faster Pipeline to Serve Consumers Personally, At Scale | Business Wire
For some time, the team here at Tematica Research has been writing about retail-mageddon, even before there was retail-mageddon.  We coined it the 'death of the mall', but it's essentially been the same thing, as the May Retail Sales report showed yesterday, Nonstore sales are thriving while brick and mortar stores, especially department stores, are bleeding out.
So the issue isn't so much that the consumer has stopped shopping, it's that they aren't getting off their coach to do it. Instead, shoppers are turning to Amazon, Zappos and the like to deliver everything from toilet paper, shoes and underwear directly to your doorstep. Nike, isn't going to sit back at watch anymore.
This press release from Nike about the launch of the "Consumer Direct Offense" reflects the need to engage directly with the consumer, rather than rely on likes of Foot Locker (FL) and Dick's Sports Goods (DKS) to put the latest Air Jordan's on shopper's feet.  As the statement from Nike mentioned:
The Consumer Direct Offense is fueled by Nike's Triple Double strategy: 2X Innovation, 2X Speed and 2X Direct connections with consumers
As we see it, Nike is riding the tailwinds of our Connected Society investment theme, while using Disruptive Technology to differentiate itself and deliver Affordable Luxuries directly to consumers.  That's a thematic triple-play folks.