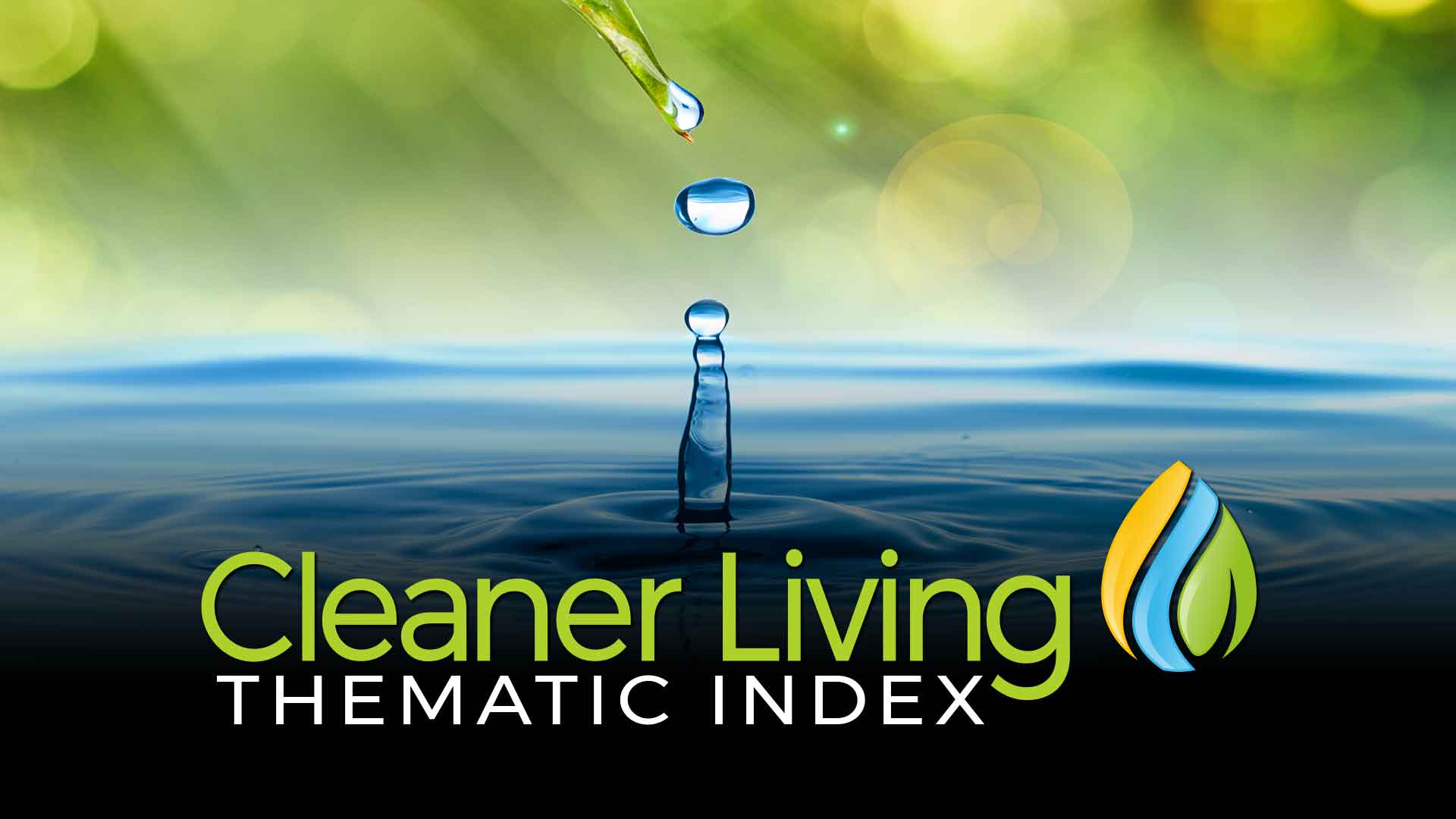 FOR IMMEDIATE RELEASE: June 25, 2019

CONTACT:
Chris Broussard
(571) 293-1977
cbroussard@tematicarsearch.com

Tematica Research®, LLC, a thematic investment research firm based in the Washington, DC Metro area today announced the launch of the Tematica Research Cleaner Living Index (CLNR). The index is a thematic approach to ESG investing that looks to capture those companies that are riding the tailwinds of Tematica Research's Cleaner Living investment theme, which focuses on the shifting consumer preference for food, beverages, personal care and beauty items, home cleaning and lifestyle products and services that are deemed to be better for you, your body, your home, workplace and the environment.

What is Cleaner Living
Cleaner Living has moved more and more into the mainstream in recent years as consumers become more conscious of the ingredients and materials used in the foods they eat and the products they surround themselves with on a daily basis. Cleaner Living seeks to eliminate, wherever possible, artificial chemicals, additives and ingredients that are deemed to have potentially harmful effects, as well as avoid the materials or technologies that can damage the planet through pollution or depletion of natural resources. This includes:
Cleaner Groceries: Natural, organic, non- GMO and even gluten-free foods, as well as products that specifically avoid using preservatives, artificial sweeteners, saturated fats and artificial chemicals.
Cleaner Dining: Healthier fare restaurants that have adopted a more natural, less processed menu with the elimination of GMO's, trans-fats, and artificial ingredients.
Cleaner Health & Beauty: Natural skincare & makeup, toxin-free toothpastes, shampoos, soaps, feminine hygiene and baby products with more natural ingredients and fewer or no preservatives.
Cleaner Homes & Buildings: Cleaning products with more naturally derived active ingredients, free from irritating chemicals, artificial colors and fragrances; low VOC paints, rugs, furniture, and mattresses; products and technology focused on the purification of water and air in your home.
Cleaner Planet: Products that have high recycling content or are made through environmentally friendly processes such as sustainable materials. This includes products and technologies designed to use less material and energy to reduce their environmental impact compared to fossil fuels and other petrochemical-based solutions. Examples include biofuels, wind and solar power, electric vehicles, solid-state lighting and other renewables.
Compared to a decade ago, the range of Cleaner Living solutions has expanded significantly. It was not that long ago that in order to find these type of foods and products, consumers had to shop at places such as Whole Foods or your local health food store. Now, shoppers not only find them on the shelv
es of nearly every local grocery store, but Cleaner Living products are now among grocer branded private label products.

As consumers increasingly flock to these cleaner options, many companies have repositioned their offerings to capture this preference evolution in consumer spending. Christopher Versace, Chief Investment Officer of Tematica Research states, "We are still in the relatively early innings for this thematic shift when it comes to Cleaner Living. Some companies are further along in their transformation than others. But as more consumers seek healthier and environmentally friendly options, we're seeing an increase in the number of companies looking to accelerate their transformation within the Cleaner Living theme on either a 'build it' or 'buy it' basis."

About the Tematica Research Cleaner Living Index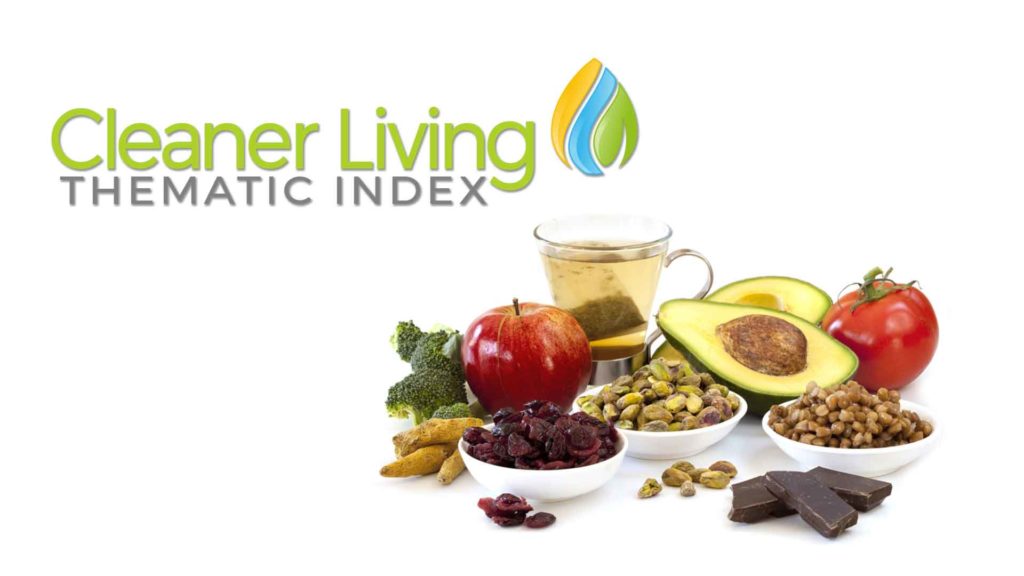 The initial constituent list for the Tematica Research Cleaner Living Index (CLNR) comprises more than 50 companies whose businesses each derive at least 50% of their sales or profits from one or more aspect of Tematica's Cleaner Living investing theme. In keeping with that theme, the constituents are comprised of companies across several sectors and include food, beverage, and snack, companies; restaurants; health and beauty as well as home care products; and utilities, recycling and auto companies among others. As more companies shift their businesses to capture the benefits associated with the Cleaner Living tailwind, it means over time there will be new entrants to the index. Given the degree of M&A activity we are witnessing as companies look to hasten that transformation, we are likely to see constituents removed as well.

In addition to that thematic exposure, the constituents must have a minimum stock price of $10 at the time the index is reconstituted as well as a minimum market cap of $250 million and a minimum average daily trading volume of 100,000 shares over the trailing 30-day period. A company's thematic exposure to the Cleaner Living theme is captured in Tematica Research's proprietary Thematic Scorecard. This database of roughly 2,400 stocks has been scored across each of Tematica Research's 10 investment themes based on each company's exposure to the theme as reported in publicly available information.

The Tematica Research Cleaner Living Index (CLNR) is available through Bloomberg, Reuters, FactSet, and other data aggregators, as well as the Tematica Research website and is available for licensing for the use in a variety of exchange traded products or as a data overlay in portfolio screening and management. The Tematica Research Cleaner Living Index is being calculated by Indxx.