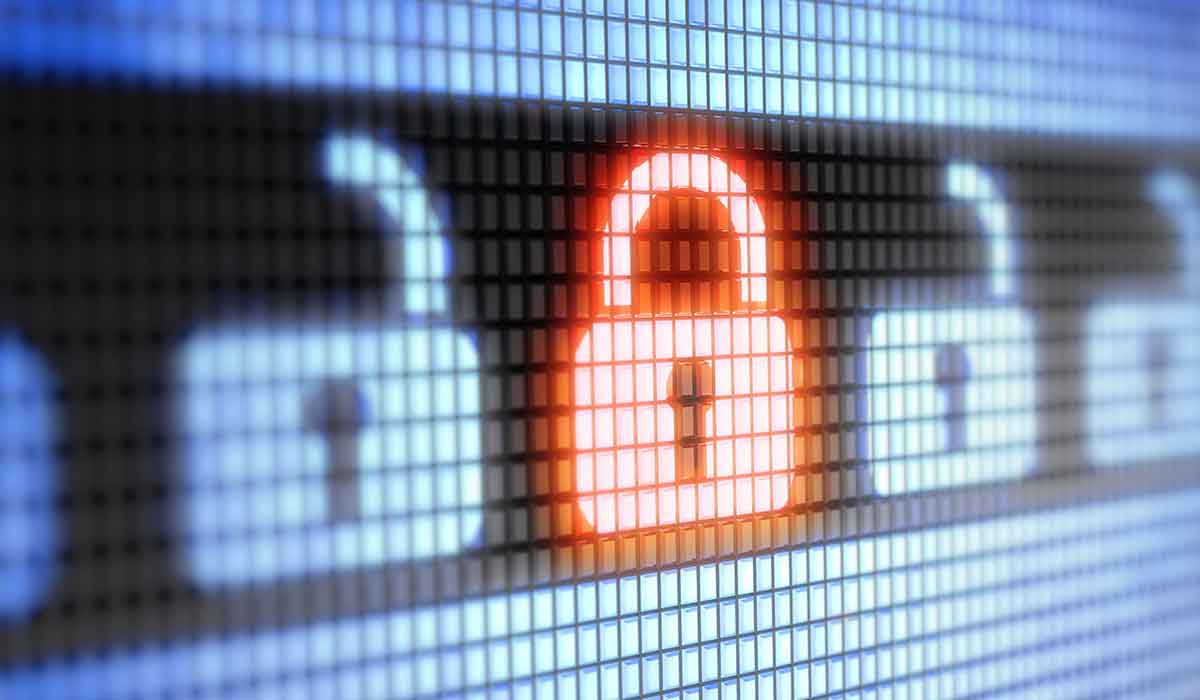 Tags:

Acer, Bombardier, Checkpoint, CNA Financial, cybersecurity, data privacy, F5 Networks, FireEye, Fortinet, Microsoft, Sierra Wireless
note: no comments
We are in the thick of the March quarter earnings season and following a week of Big Tech earnings that included Apple (AAPL), Alphabet (GOOGL), Facebook (FB), and Amazon (AMZN), the coming week will be an earnings barn burner for constituents in the Foxberry Tematica Research Cybersecurity & Data Privacy Index (FXBYCYBR). One of the key tentpole investment thesis underlying the Cybersecurity & Digital Privacy index should once again be confirmed – as our lives become increasingly connected with accelerating 5G deployments, the expanded scope of connected devices and the internet of things will fuel demand for cybersecurity solutions. The groundwork for what we will hear in the coming weeks reflects the number of high-profile attacks early in the March quarter, the quarterly results and commentary from the handful of index constituents that have recently reported their quarterly results, and newly published reports discussing developments in the cybersecurity market.
10 major attacks during the March 2021 quarter
The COVID-19 pandemic accelerated the digital transformation that was underway for many companies as the adoption of work and learn from home, greater interconnectivity, and the shift to the cloud, all led to a surge in cyberattacks. Findings from Forrester consulting revealed companies felt they "had become more vulnerable" to cyberattacks since the start of the pandemic as total cyber losses among the affected firms rose to $1.8 billion, a 50% increase compared to the prior year. [1] A separate report from Hiscox found companies in the UK and Europe doubled cybersecurity spending to combat the increase in cyberattacks during 2020[2] but a finding published in the 24th Annual Global CEO Survey from PwC shows 47% of CEOs are concerned with cyber threats, up from 46% in 2020.
That increase in concern is understandable given the number of high-profile attacks that occurred during the March 2021 quarter:[3]
Threat actors actively exploited four zero-day vulnerabilities in Microsoft's (MSFT) Exchange Server that resulted in at least nine government agencies and 60,000 private companies in the US alone being affected by the attack.
Computer giant Acer Inc. (ACEYY) suffered a ransomware attack and was told to pay a ransom of $50 million.
A data breach at aircraft company Bombardier (BDRBF) resulted in the compromise of the confidential data of suppliers, customers, and around 130 employees located in Costa Rica.
A cyber-attack disrupted US cyber insurance firm CNA Financial Corp.'s (CNA) customer and employee services for three days with the company forced to shut down to prevent further compromise.
London-based Harris Federation suffered a ransomware attack and was forced to "temporarily" disable the devices and email systems of all the 50 secondary and primary academies that it manages.
Australian broadcaster Channel Nine was attacked, leaving the company unable to air its Sunday news bulletin and several other shows.
A ransomware attack against the internal IT systems at IoT device manufacturer Sierra Wireless (SWIR) led to the company halting production at its manufacturing sites.
Cybercriminals engineered an attack on a Florida water treatment facility seeking to poison the plant's water supply by increasing the amount of sodium hydroxide to a potentially dangerous level.
And while those and other high-profile attacks garner media attention, 30,000 websites were hacked per day in 2020 and every 39 seconds there is a new attack somewhere on the web.[4] To combat the "growing cyber challenge" as the scale of the problem "continues to both change and grow," businesses are allocating more resources, including a 39% increase in cybersecurity spending.[5] That increase is leading to favorable year-over-year revenue and earnings metrics that have already reported their March quarter results and is poised to do the same at those that have yet to do so.
March quarter earnings
According to Zacks, during April, more than 1,500 companies reported their quarterly results and among there were several favorable reports from index constituents. Several key themes were had including:
Revenue and EPS for the March quarter came in ahead of consensus expectations;
Upward revisions were had to financial guidance;
Warnings that the number of attacks continue to grow even as bad actors continue to innovate new attack strategies.
Check Point Technologies (CHKP) reported a March quarter beat with revenue up 5% year-over-year to $508 million, while EPS for the quarter rose 9% to $1.54. Deferred revenue for the quarter climbed 8% compared to the March 2020 quarter, reaching $1.458 billion.
Per the company: "As hackers continue to find new ways to exploit the pandemic's disruption, Check Point Research warned organizations about a global surge in ransomware attacks, alongside increases in cyber-attacks targeting Microsoft Exchange Server vulnerabilities. This uptick included a 57% increase in organizations affected by ransomware during a 6-month period."
March quarter results at F5 Networks (FFIV) topped expectations with revenue for the quarter up 10% year over year to $645 million. According to the company, it is seeing stronger than anticipated demand across the board as "Business and consumers increasing reliance on applications has accelerated all prior expectations about the pace of digital transformation… customers across the globe are scaling their digital assets faster, resulting in a growing demand for F5's application security and delivery solutions."
During the quarter, F5's transition to a subscription-based model continued with record subscription volume leading subscriptions to account for 79% of its software revenue in the quarter vs. 73% in the year-ago period. Meanwhile, Systems revenue rose 17% year-over-year due to increases in "application traffic, the continued growth of systems-based security use cases as well as the emergence of 5G-driven service provider demand."
When it reported its March quarter results, FireEye (FEYE) bested consensus expectations with $246.3 million in revenue, a 10% increase vs. the year-ago period, and boosted its 2021 guidance to $1.01-$1.03 billion vs. $941 million in 2020 and $889 million in 2019. During the quarter, the company's annual recurring revenue climbed 9% to $643 million. Leading that charge was the company's platform cloud subscription, managed services professional services that amounted to 69% of total billings in the quarter, up from 56% a year ago.
The March quarter also showed FireEye making progress on bagging larger deals as the number of products per customer continued to grow. During the quarter, the company closed 30 transactions greater than $1 million and more than 70% of those transactions included three or more products or solutions, and 60% included consulting services.
On the company's earnings conference call, it shared its findings that "actors continue to innovate faster than the technologies customers are deploying to protect their networks and organizations are deploying to protect their networks. The attackers are learning new ways to circumvent conventional safeguards that cannot or do not learn from the frontlines in a timely manner."
Later on in the call, FireEye added the following: "Nearly half of the 294 distinct malware families we observed in investigations last year were new and never seen before. More than 80% of these new malware families were not publicly available, meaning they were privately developed, and availability was restricted in some way. And 70% of all the malware families we observed were only found in a single intrusion set."
Fortinet (FTNT) reported March quarter revenue that climbed 23.1% compared to the year-ago quarter reaching $710.3 million, nicely ahead of the consensus forecast. EPS for the quarter cruised past consensus expectations as well hitting $0.81 per share. Billings for the quarter jumped 27% year over year to $850.6 million while total deferred revenue exiting the quarter rose roughly 25% to $2.75 billion.
Cloud security solutions were a driving force in the company's Service revenue, growing to $460 million during the quarter. Support and professional services revenue increased 21% to $210 million, while Fortinet's subscription revenue grew 21% year-over-year and low-single-digit quarter-over-quarter gains to $255 million. For the current quarter, the company sees revenue of $733-$747 million, up 19%-21% year over year, and ahead of the $732 million consensus.
Upcoming constituent earnings reports
As the pace of quarterly earnings accelerates further in the coming weeks, with roughly 2,540 such reports to be had in May vs. 1,507 in April, a greater number of index constituents are slated to issue their latest quarterly results:
Tuesday, May 4: Commvault (CVLT), McAfee (MCFE)
Wednesday, May 5: CyberArk (CYBR), Radware (RDWR), Ping Identity (PING)
Thursday, May 6: NetScout Systems (NTCT), Cloudflare (NET)
Monday, May 10: Norton Lifelock (NLOK), SailPoint (SAIL)
Tuesday, May 11: Mimecast (MIME)
Thursday, May 13: Nice Ltd. (NICE), Tufin Software (TUFN)
Wednesday, May 19: Cisco Systems (CSCO)
Thursday, May 20: Palo Alto Networks (PANW), Splunk (SPLK)
Thursday, May 27: Okta (OKTA), Zscaler (ZS)
When we held the last webinar at the end of March, before the current earnings season got underway, we commented that the constituents of the Cybersecurity and Digital Privacy Index were poised to grow their aggregate revenue and EPS by more than 20% over the 2020-2022 period. As we tally the upcoming earnings reports, we'll have a much better sense for the degree to which 2021 cybersecurity industry spending forecasts calling for year over year growth of 10% are conservative and how translates into even faster revenue and earnings growth for the basket of constituents. We continue to see consensus expectations for that basket moving higher over the coming quarters as the increasingly pervasive nature of attacks is once again realized while the combination of new technologies, new business models, and sadly new types of attacks expands the addressable market even further.
==============================================================
[1] "Firms are Spending More on Cybersecurity To Combat Growing Threats" available at https://digit.fyi/firms-are-spending-more-on-cybersecurity-to-combat-growing-threats/
[2] IBID
[3] "10 Major Cyber Attacks Witnessed Globally in Q1 2021" available at https://securityboulevard.com/2021/04/10-major-cyber-attacks-witnessed-globally-in-q1-2021/
[4] "How Many Cyber Attacks Happen Per Day in 2020?" available at https://techjury.net/blog/how-many-cyber-attacks-per-day/
[5] "Firms are Spending More on Cybersecurity To Combat Growing Threats" available at https://digit.fyi/firms-are-spending-more-on-cybersecurity-to-combat-growing-threats/