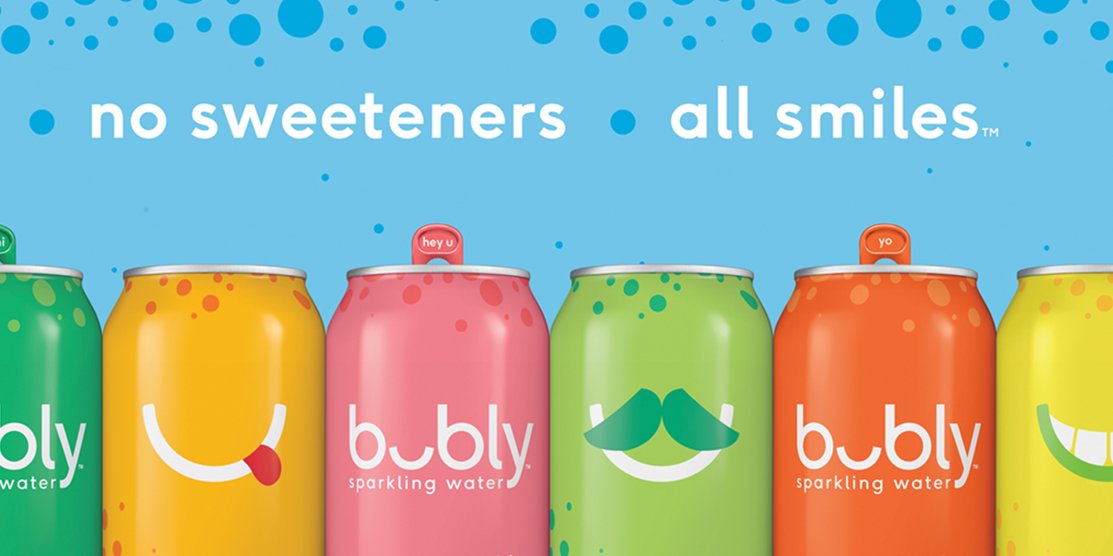 Tags: $KO, $SODA, Bubly, Coca-Cola, COT, Cott Corp., Dasani, DPS, Dr. Pepper Snapple, La Croix, PEP, Pepsico, sugar, water
note: no comments
Over the last decade, sugary soft drink volumes have been under pressure, but until recently soda companies have seen their case volumes bolstered by diet beverage that incorporate alternative sweeteners to deliver zero calories. With consumers becoming more health conscious as well as preferring healthier and good for you ingredients as part of our Food with Integrity investing theme, diet soda case volumes have also come under pressure and this is pushing companies like Coca-Cola, Dr. Pepper Snapple, Cott Corp., and PepsiCo to deliver new formulations and offer healthier alternatives. One of the biggest pushes is in flavored sparkling water, and now PepsiCo is joining the fray with Bubly, going head to head with not only La Croix, but also Coke's line of flavored sparkling water under its Dasani brand.
PepsiCo is introducing Bubly, a new brand of sparkling water that comes in eight flavors, including apple, strawberry and mango, in brightly colored cans with lowercase lettering and greetings on the pull tabs. ("Hey u!" "yo!")Bubly marks the most direct attack yet on LaCroix, a brand of flavored sparkling waters that has, in recent years, seen sales soar as it developed a near cultlike devotion among millennials.For PepsiCo, Bubly is a big bet. The beverage and snacks giant will put its formidable marketing and distribution machine behind the rollout. Bubly will land on shelves this month, and two ads will appear during the Oscars broadcast on March 4.PepsiCo executives say Bubly, with no artificial flavors, sweeteners or calories, fits into its broader corporate initiative to offer consumers healthier snack and beverage products.Continue reading the main storyRELATED COVERAGELETTER OF RECOMMENDATIONLetter of Recommendation: LaCroix Sparkling Water MARCH 3, 2015'Lady Doritos'? Pepsi Wants a Do-Over FEB. 6, 2018But it is also an acknowledgment that sales of carbonated soda are falling as consumers increasingly shun sugary drinks in favor of healthier options, including water.
Source: PepsiCo Dips Its Toes Into the Sparkling Water Market – The New York Times