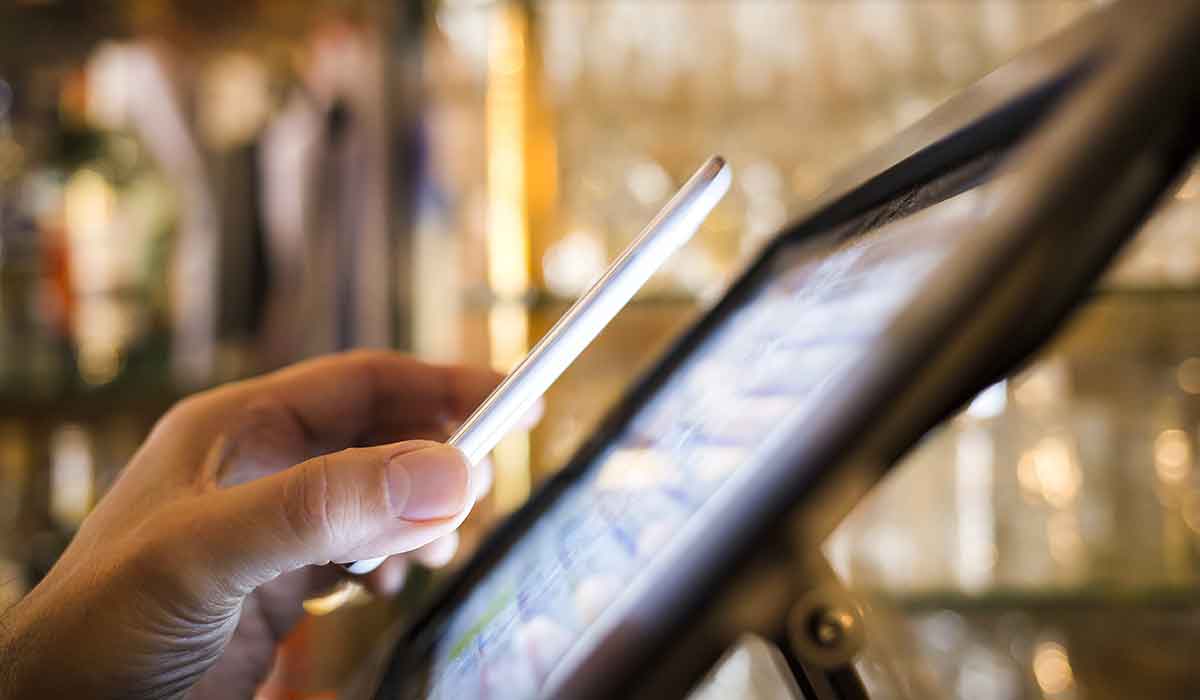 Here at Tematica, one of the things we like more than anyone of our investing themes is when two or more of them intersect as it forms a super-theme of sorts. We've seen numerous examples over the last several quarters, but there are also times when the tailwind of one of our themes presents a headwind for another. We are seeing that unfold between the cashless consumption aspect of our Digital Lifestyle investing theme and our Middle Class Squeeze and Safety & Security ones.
There are benefits to be had with the move by business to digital commerce…
Some retailers are cutting out cash to speed up transactions, reduce the risk of theft and accommodate the increased use of credit and debit cards, as well as digital wallets like Apple Pay and Google Pay, to purchase services and products.
… and there are times when having to pay only by cash can be a hassle, especially if you've gotten used to paying with a swipe or a tap. There are also those folks that are tapping their credit cards harder than others as they look to make ends meet. According to the Federal Reserve Bank of New York's latest Household Debt and Credit Report, consumer household debt balances have been on the rise for five years and quarterly increases continued on a consecutive basis, bringing the second quarter 2019 total to $192 billion.
But as the below excerpts note, not everyone in the entire population is able to participate in cashless consumption be it because they lack a debit or credit card. Others have those but are wary about leaving a digital trail that could be exploited by cyber attackers and compromise their privacy.
But with 6.5% of U.S. households in 2017 not having bank accounts, according to the FDIC, and 18.7% having accounts but also using financial services outside of insured institutions, some are pushing back on the trend

But it's not just those without credit and debit cards who may balk at being told they can't use cash. In an era when data breaches have occurred at institutions such as Capital One and credit rating agency Equifax, some consumers worry that cashless payments can infringe on their privacy.
"You do hear a good portion of people saying 'Once we move to this cashless economy, there is a digital trail for every single one of my purchases, and I'm not entirely comfortable with that,''' Santana says. "And there's a possibility there could be a data breach where your information gets compromised. The probability of a data breach happening is very low, but it is isn't zero."
Interestingly enough, despite these headwinds, the tailwind for cashless consumption continues to blow as evidenced by the continued decline in using cash.
Square Inc. found that four years ago, shoppers used cash for 46% of purchases that were less than $20. But this year, shoppers used cash for 37% of transactions in the same price range.
And while there may be some overlap in the user numbers, earlier this year Paypal's (PYPL) Venmo reported 40 million users that completed one transaction in the prior 12 months, while Square reported 15 million Square (SQ) Cash App users for "monthly actives (at least one transaction in the past month)." While those numbers are larger than some digital user figures at banks — Bank of America (BAC) reported that its active base of digital users was 37 million in the March 2019 quarter and for the same period Wells Fargo & Co. (WFC) had 29.8 million active digital users – during the June 2019 quarter Apple (AAPL) Apple's Apple Pay completed nearly 1 billion transactions per month, nearly transaction levels in the year-ago quarter.
What those figures tell us is in today's increasingly connected world filled with more consumers embracing digital shopping and mobile ordering, for both convenience and in many cases better affordable prices, we will likely see a continued movement away from cash usage… but we may not see the use of cash disappear just yet. In thematic speak, two powerful tailwinds may be impeded by one headwind, but that will likely only slow the impact, not eliminate it.
As that shift away from cash continues, odds are we will see more companies embrace our Disruptive Innovators tailwind and bring new solutions to market. One such company is Tematica Select List resident USA Technologies (USAT) that is bringing mobile payments to vending machines and unattended retail.
Another is the cash to debit card ReadyStation kiosk found at the now cashless Mercedes Benz stadium in Atlanta. The kiosk by ReadyCard that converts cash to a prepaid debit card that can be used anywhere VISA is accepted. That is but one solution that could thwart regulatory headwinds, especially if like the ReadyStation kiosk the resulting debit card is fee free.
From Philadelphia to San Francisco, several cities and states have passed or are considering bills that prohibit retailers from refusing to accept cash, a policy they say shuts out the millions of Americans who don't have a bank account, lack credit cards or don't have photo identification.
Another reminder that where there is a pain point, solutions tend to result.
Source: Going cashless? If you do in these cities, you're breaking the law